Razzia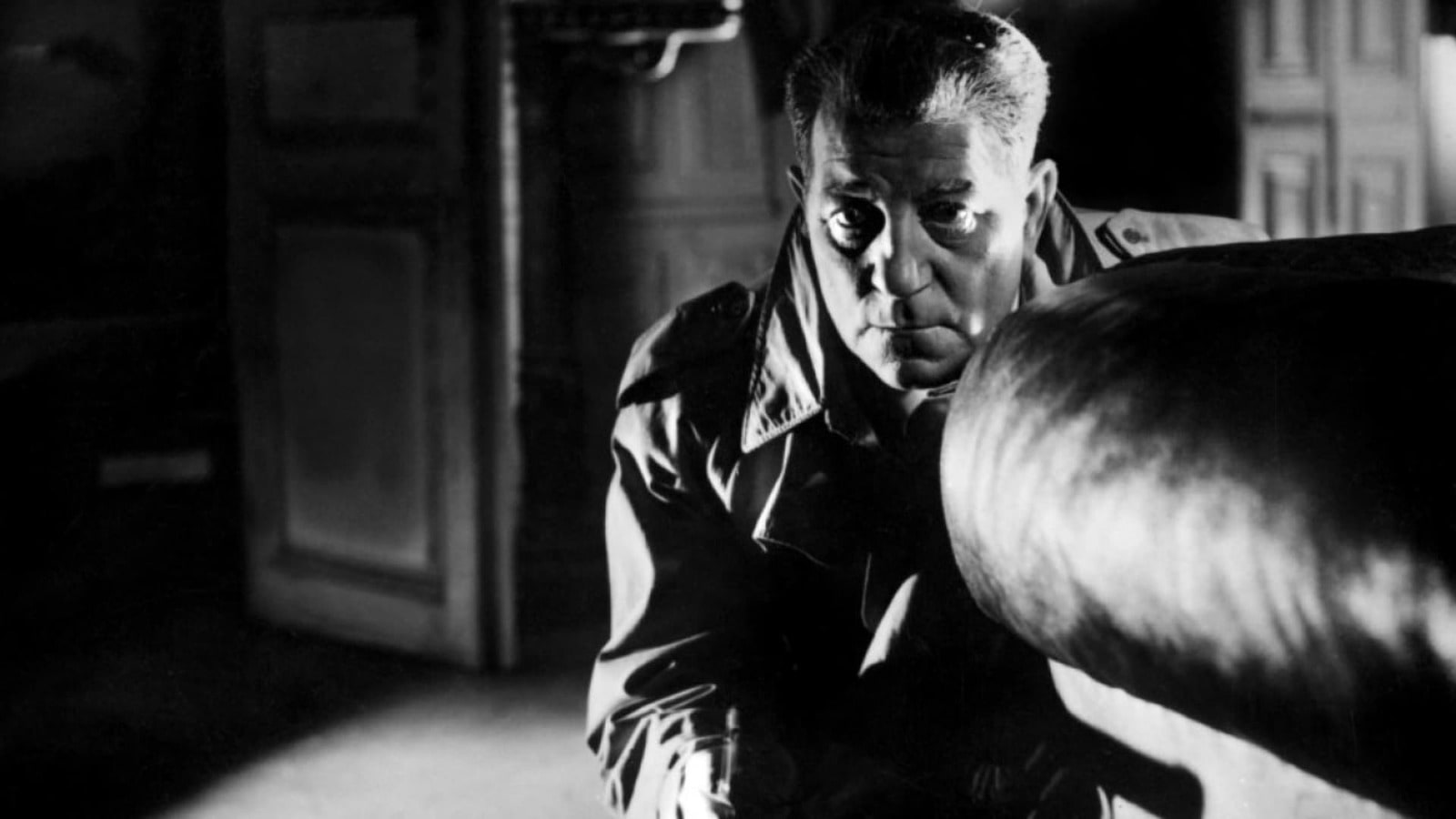 February 15, 2020
French legend Jean Gabin plays a gangster trying to manage the influx of drugs into the Parisian underworld. A lurid, yet oddly dignified film.
Seattle-based contributors to Noir City Magazine, Vince and Rosemarie Keenan, will take over hosting duties for Eddie Muller on Saturday, February 15.
SIFF vouchers are not valid for this screening.
Notorious criminal Henri "Le Nantais" Ferre (Jean Gabin) returns to Paris from the United States, summoned by Parisian crime boss Paul Liski (Marcel Dalio), who charges Henri with supervising a drug trade beset by disappearing product and unreliable agents. As cover, Henri is made manager of Le Troquet, an underworld bistro, whose sexy cashier Lisette (Magali Noël), promptly falls for him. The staff includes a pair of dour hit men, Roger and Bibi (Lino Ventura and Albert Rémy). Suave and efficient, Henri navigates a dangerous trade rife with betrayal and backstabbing, while the police nip at his heels. Gabin is at his impeccable and imperious best as an old-school gangster, a connoisseur of charcuterie and cabernet, trying to bring discipline to a louche demimonde of dope smokers and needle-pushers. Based on the novel by popular crime writer Auguste (Rififi) Le Breton, the French title roughly translates as "Dope Raid," and the film depicts narcotic use in a way never seen in Hollywood movies. Featuring a mournful performance by future Oscar-winner Lila Kedrova as Léa, a sad and sexy heroin addict.
Original Language Title:

Razzia sur la chnouf

Director:

Henri Decoin

Principal Cast:

Jean Gabin, Marcel Dalio, Lila Kedrova, Lino Ventura

Country:

France

Year:

1955

Running Time:

105 minutes

Producer:

Paul Wagner

Screenplay:

Auguste Le Breton, Henri Decoin, Maurice Griffe

Cinematographers:

Pierre Montazel

Language:

French

Has Subtitles:

Yes