Rusty Knife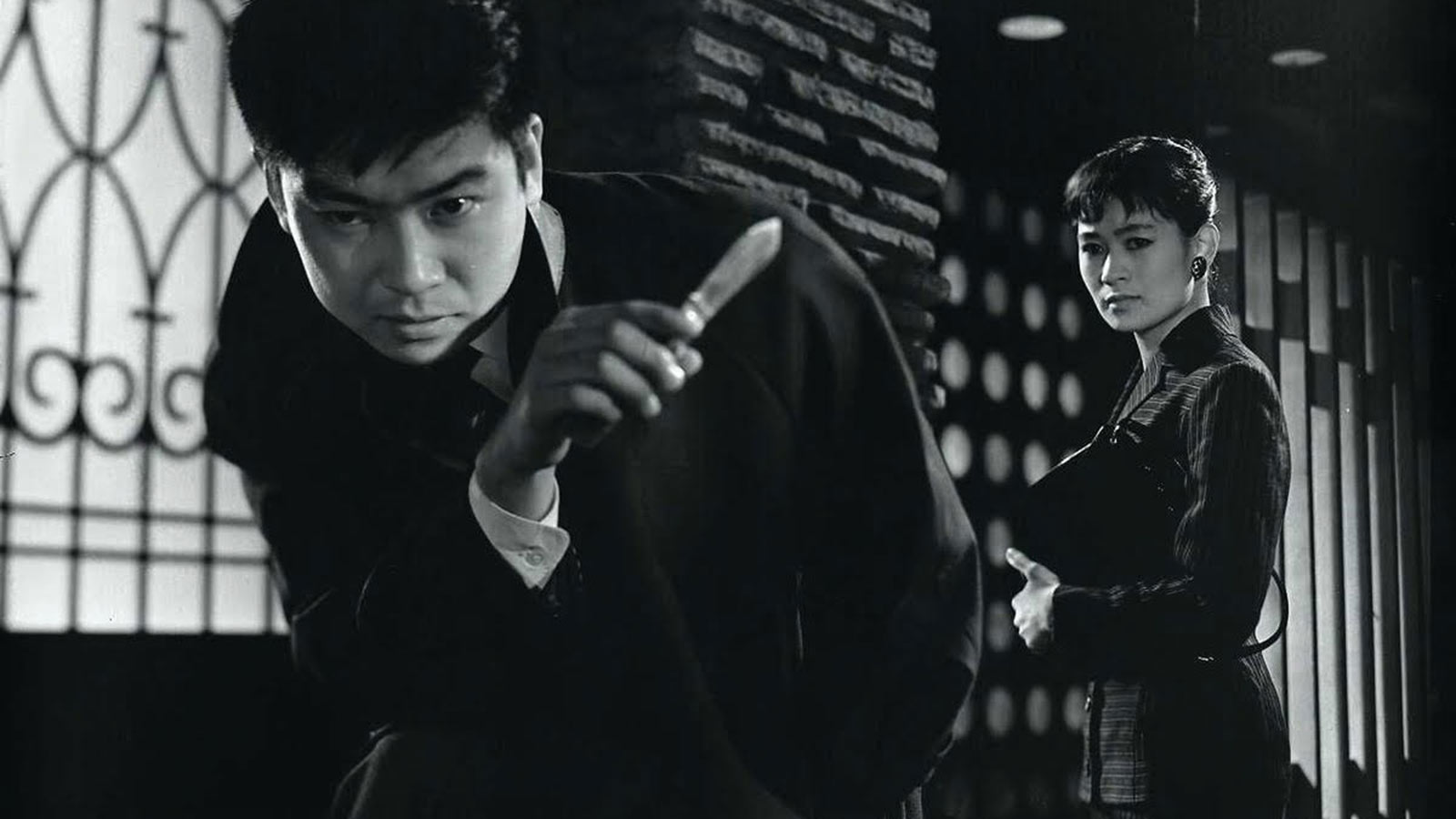 February 16, 2020
A young ex-con is enlisted to help bring down a yakuza boss, but he really wants to avenge the murder of his fiancé. Vital Nikkatsu crime-JD hybrid.
SIFF vouchers are not valid for this screening.
Udaka, a city struggling to rebuild after WWII, is all but taken over by an arrogant yakuza boss following the suicide of a crusading council member years before. But now an anonymous letter suggests the pol's death was murder, setting off a string of cover-up killings. Caught in the middle is ex-con Tachibana (Yûjirô Ishihara), trying to go straight but itching to settle his own soul-crushing score. In the late '50s venerable Nikkatsu studio began churning out genre pictures to compete with imported fare from America and France. It revitalized Japanese cinema and gave voice to some of the nation's most talented filmmakers. It also made stars of young performers like Yûjirô Ishihara and Mie Kitahara, who in the previous year's I Am Waiting became Japan's version of James Dean and Natalie Wood. Rusty Knife is emblematic of Nikkatsu's patented blend of crime thriller and "wild youth" drama, directed with panache by Masuda, in the first year of a career that would last until the end of the century.
Original Language Title:

Sabita naifu

Director:

Toshio Masuda

Principal Cast:

Yûjirô Ishihara, Mie Kitahara, Akira Kobayashi, Jô Shishido

Country:

Japan

Year:

1958

Running Time:

90 minutes

Producer:

Takiko Mizunoe

Screenplay:

Shintarô Ishihara, Toshio Masuda

Cinematographers:

Kurataro Takamura

Language:

Japanese

Has Subtitles:

Yes