The Housemaid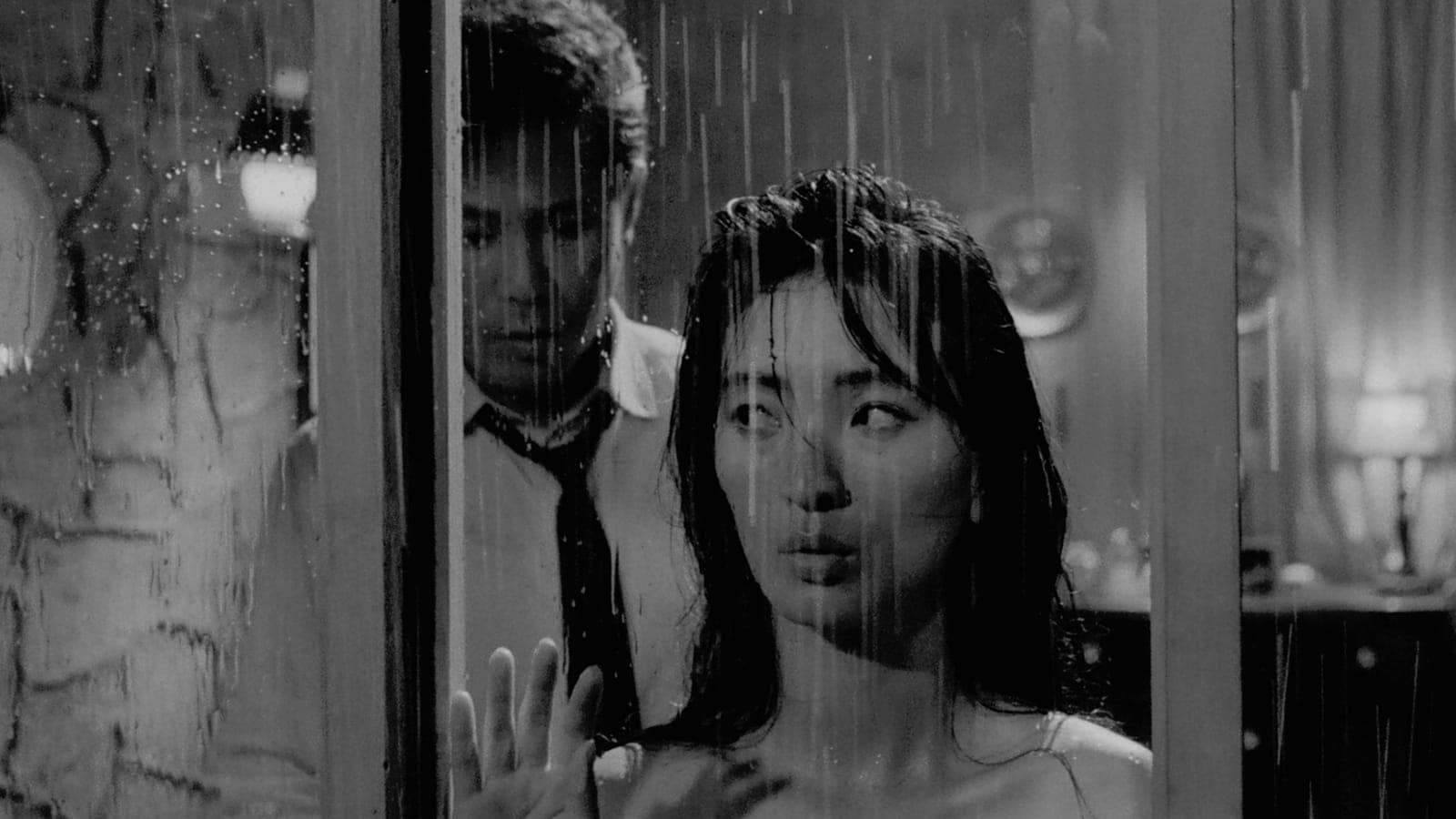 February 19, 2020
A middle-class Korean family spirals into a delirious nightmare after hiring a young housemaid. A unique mix of soap opera, noir, and horror.
SIFF vouchers are not valid for this screening.
A hardworking middle-class family struggles to make ends meet. Mr. Kim (Kim Jin-kyu) gives music lessons to factory workers; his wife (Ju Jeung-nyeo) is an at-home seamstress. They've just moved with their two children into a bigger home, and Mrs. Kim wants help managing the household chores. A love letter from one of his students leads Mr. Kim to a fateful decision—hiring Myung-sook (Lee Eun-shim), a young woman whose strange, provocative behavior turns their drab domestic life into a delirious nightmare of repressed desires, unleashed. A film that is relentless, claustrophobic, and unpredictable; a wicked combination of soap opera, noir, and horror—as amusing as it is shocking. Considered within its homeland one of the greatest Korean films ever made, The Housemaid was unknown in the rest of the world for more than forty years, until it was rediscovered through the efforts of Martin Scorsese's World Cinema Project and the Korean Film Archive. Says critic Kyung Hyun Kim: "So limpid and nimble are the jokes, so sarcastic the caricature of the nuclear family, so plain the passions and desires that play across the surfaces of The Housemaid, that one might be tempted to think it was made in a society as liberal as Weimar Germany, not one usually governed by brutal dictatorships."
Original Language Title:

Hanyo

Director:

Kim Ki-young

Principal Cast:

Kim Jin Kyu, Ju Jeung-nyeo, Myung-sook, Eom Aeng-ran, Ko Seon-ae, Ahn Sung-ki, Lee Yoo-ri

Country:

South Korea

Year:

1960

Running Time:

111 minutes

Producer:

Kim Ki-young

Screenplay:

Kim Ki-young

Cinematographers:

Kim Deok-jin

Language:

Korean

Has Subtitles:

Yes