All Sorts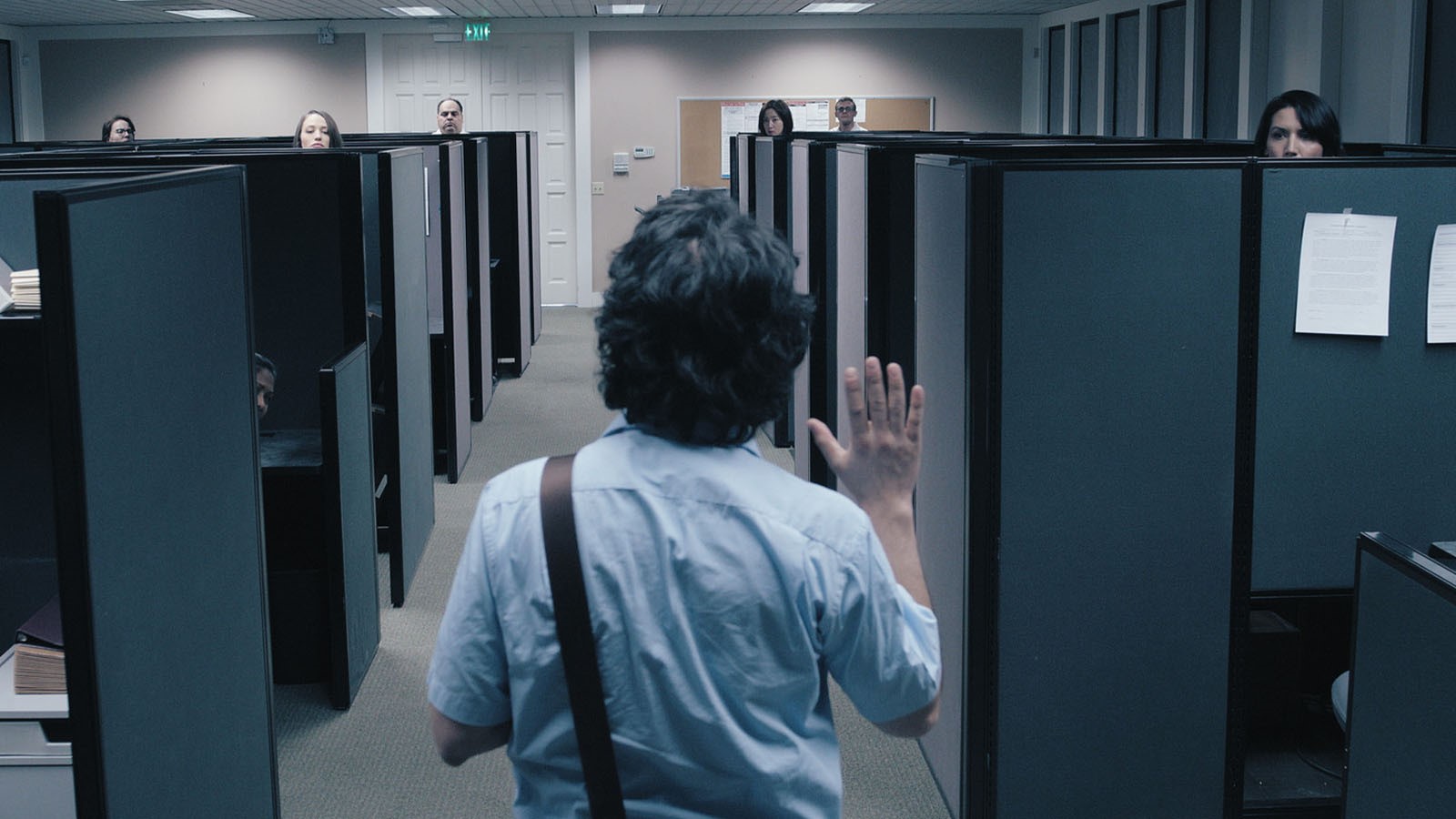 June 16 - 19, 2022
In a comedy that could only have come out of the Pacific Northwest, a lonely data entry clerk discovers a secret door in the office and stumbles upon the world of competitive champion folder filing.
Intro and Q&A with director J. Rick Castañeda and various cast and crew at the June 16 screening
To describe All Sorts in a single sentence is fairly easy: When a young man (Diego) gets a job at an office building, he discovers the magical world of underground competitive folder filing behind a secret door and falls for his talented coworker (June), who may have the talent to win it all. It's already unique, but the charm of J. Rick Castañeda's second feature, shot in Yakima, WA, is more than the absurdity of its storyline; it's in the assembly of delightful characters brought to life by perfectly cast performers and the film's consistently surprising and often surreal eccentricities. Is it the over-the-top company boss (a hilarious Luis Deveze), who is obsessed with data? The surprising way employees are disappearing at the company? The way Payday candy bars are used as currency? The list could go on. But it isn't all eccentricity. At its core is a lovely connection between Diego (Eli Vargas) and June (Greena Park) that develops during conversations surrounded by a mountain of bankers boxes and rides to competition events; they are the emotional gravity around which the surreal office orbits. All Sorts is a celebration of what audiences love about independent cinema at film festivals: It's an opportunity to see something unexpectedly fun that you can tell your friends about tomorrow at the office watercooler...er...Zoom meeting.
— Dustin Kaspar
Director Biography
J. Rick Castañeda is a writer, director, and producer originally from Granger, WA. He graduated from the University of Southern California with a Creative Writing major and Film minor. He has directed videos for Disney, Lego, MSN, League of Legends, VENN, and Imagine Dragons. His first feature film, Cement Suitcase (2013), screened at more than ten film festivals and won multiple awards. He is the founder of his own production studio, Vibrant Penguin.
Director:

J. Rick Castañeda

Principal Cast:

Eli Vargas, Luis Deveze, Greena Park, Mike Markoff

Country:

USA

Year:

2021

Running Time:

93 minutes

Producer:

Laura Reich, Omar Kenawi

Screenplay:

J. Rick Castañeda

Cinematographers:

David Carstens

Editors:

J. Rick Castañeda, Aaron Bennett

Music:

Nick Jaina

Website:

Official Film Website

Filmography:

Cement Suitcase (2013)

Language:

English