Nosferatu with Live Soundtrack by The Invincible Czars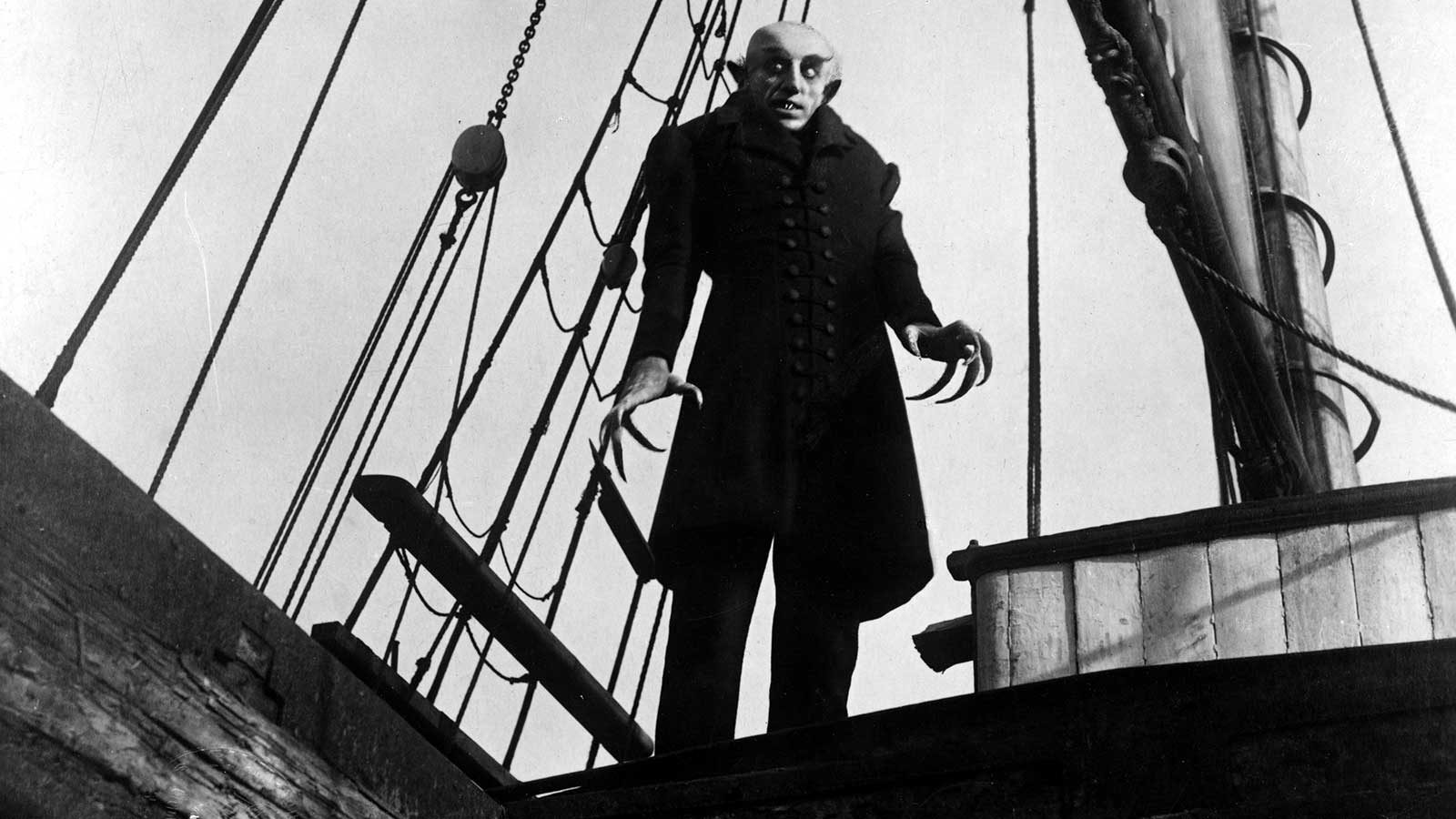 September 13, 2022
Austin music ensemble The Invincible Czars perform their original, updated soundtrack to F.W. Murnau's 1922 vampire classic Nosferatu for the centennial.
SIFF year-round passes and vouchers are not valid for this event.
In-Person Tickets
Select showtime for pricing and tickets.
Tuesday, September 13, 2022
Nosferatu is most certainly the most important horror film of the silent era and one of the first vampire movies—though it was almost completely lost when Bram Stoker's widow sued the filmmakers for copyright infringement and most of the prints of the movie were destroyed.
Nosferatu tells the story of Hutter and Ellen, a couple from the village of Wisborg. Hutter travels to Transylvania to sell a piece of property in Wisborg to Count Orlok. Hutter stays in Orlok's castle only to learn that the Count is a vampire. Orlok purchases a house next to Hutter's, locks Hutter in the castle and travels to Wisborg. On the way, he manages to possess Hutter's employer and Ellen and strike the village with an outbreak of the plague. Hutter rushes home to stop him before it's too late.
ABOUT THE SOUNDTRACK
Fans, theaters and media have praised The Invincible Czars' soundtrack for making the near century-old movie "actually scary" for modern day audiences since they debuted it in 2015. the band has performed well over 100 times across the US and Canada. In 2021, they updated the soundtrack to include drums and little more rock edge while retain their signature delicate creepiness.
Using a mix of acoustic and electric instruments helped. Violin, glockenspiel, organ, flute, bass clarinet, voices and vocals, music box, loops, electric guitar, bass, piano and percussion all play prominent roles in the score and are a sight to behold when performed live by only four or five players.
The Invincible Czars encourage fans and attendees to dress for the Halloween season at the show!
Director:

F.W. Murnau

Principal Cast:

Max Schreck, Alexander Granach, Greta Schroeder, Gustav von Wangenheim

Country:

Germany

Year:

1922

Running Time:

94 min.

Language:

Silent

US Distributor:

Kino Lorber