Potato Dreams of America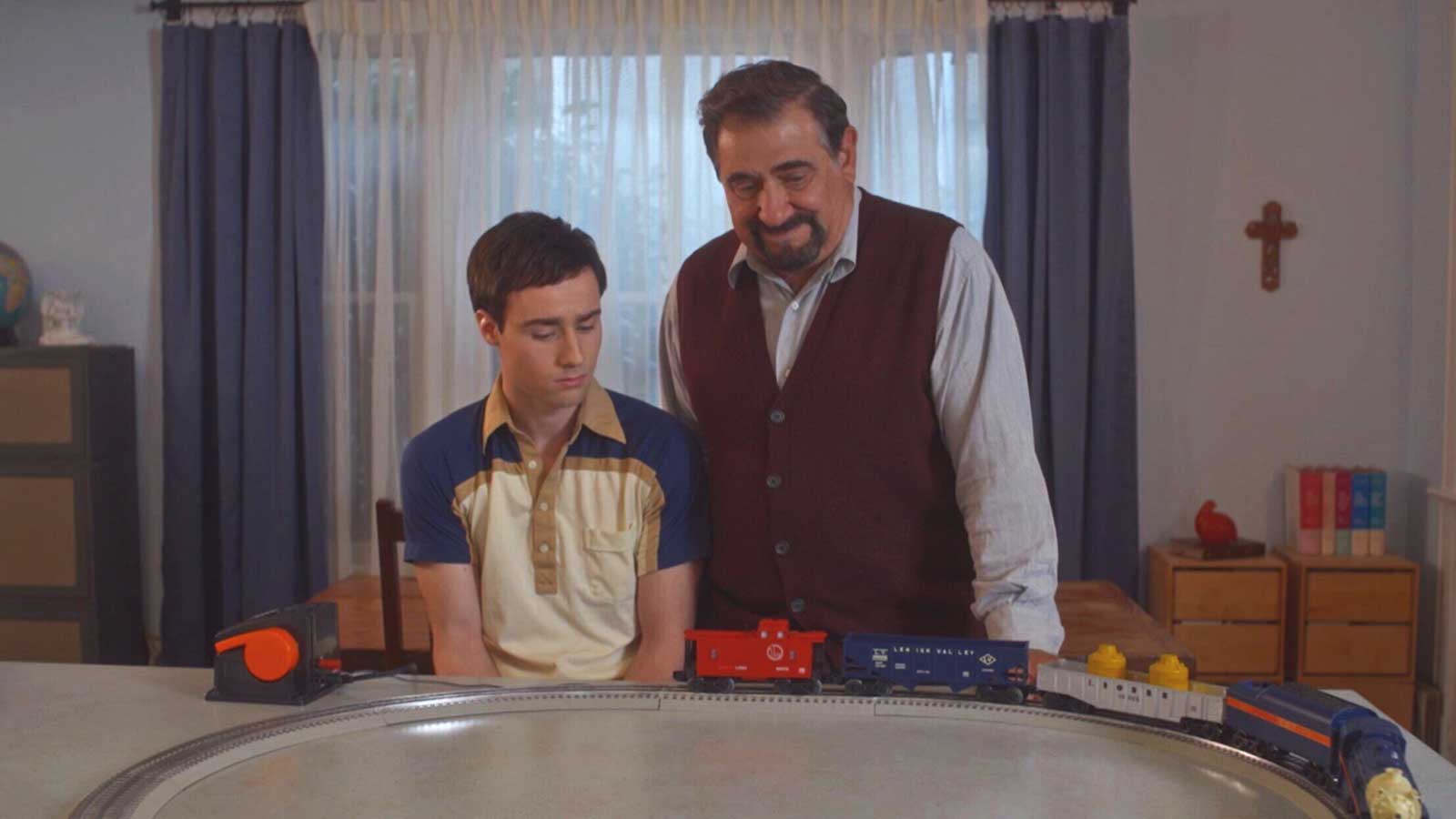 Opens February 25, 2022
From Wes Hurley, the creator of famed local webseries "Capitol Hill," comes an autobiographical coming-of-age dark comedy about a young closeted Russian boy in the disintegrating USSR who moves to Seattle with his prison doctor-turned-mail-order bride single mother.
Born Vasili Naumenko in Vladivostok and enthralled by American movies of the '80s, Wes Hurley moved to Seattle at 16 with his mother, came out not long after, became a filmmaker, and now recreates the whole story in a flamboyant, melodramatic, yet affectingly earnest mix of stylized camp and ABC Afterschool Special. Hurley sets the tone early on by casting Jonathan Bennett, Lindsay Lohan's crush in Mean Girls, as Jesus, who befriends the sensitive young Vasili, and Lea DeLaria as Vasili's battle-axe grandma; while Dan Lauria ("The Wonder Years") plays the Microsoft exec (with secrets upon secrets of his own) whom Hurley's mother marries to escape her Orwellian job as a prison doctor in what was left of the post-collapse Soviet Union. Sera Barbieri and Marya Sea Kaminski split the role of the mother, Lena (switching actresses when they cross the Pacific), and the rest of the cast is packed with Seattle theater and burlesque talent—if you've seen a show in town in the past 20 years, you'll recognize someone. Just as fun, in Hurley's locally filmed debut feature, is the game of spot-the-location; among much else, Potato Dreams of America is a big gay valentine to our hero's adopted city.
— Gavin Borchert
Director Biography
Local cult filmmaker Wes Hurley was born and raised in Vladivostok, Russia, and moved to Seattle at age 16 when his mother married an American in the 1990s. His work focuses on exploring gender identity and finding community in Seattle's queer performance spaces. He has collaborated with theater, drag, and cabaret performers around Seattle to raise awareness about human rights violations in Russia. Prior to his autobiographical feature Potato Dreams of America (2021), Hurley wrote, directed, and produced Waxie Moon (2009), a documentary about the titular gender-bending Juilliard-trained burlesque performer, and Fallen Jewel (2015), a queer pop-art comedy musical. He also created the comedy-horror soap opera web series "Capitol Hill" (2014) set in Seattle's historic neighborhood.
Director:

Wes Hurley

Principal Cast:

Marya Sea Kaminski, Tyler Bocock, Dan Lauria, Sera Barbieri, Lea Delaria

Country:

USA

Year:

2021

Running Time:

95 minutes

Producer:

Mischa Jakupcak, Wes Hurley

Screenplay:

Wes Hurley

Cinematographers:

Vincent Pierce

Editors:

Wes Hurley

Music:

Catherine Joy, Joshua Kohl

Website:

Official Film Website

Filmography:

Waxie Moon in Fallen Jewel (2015)