Science Fiction + Fantasy Short Film Festival 2022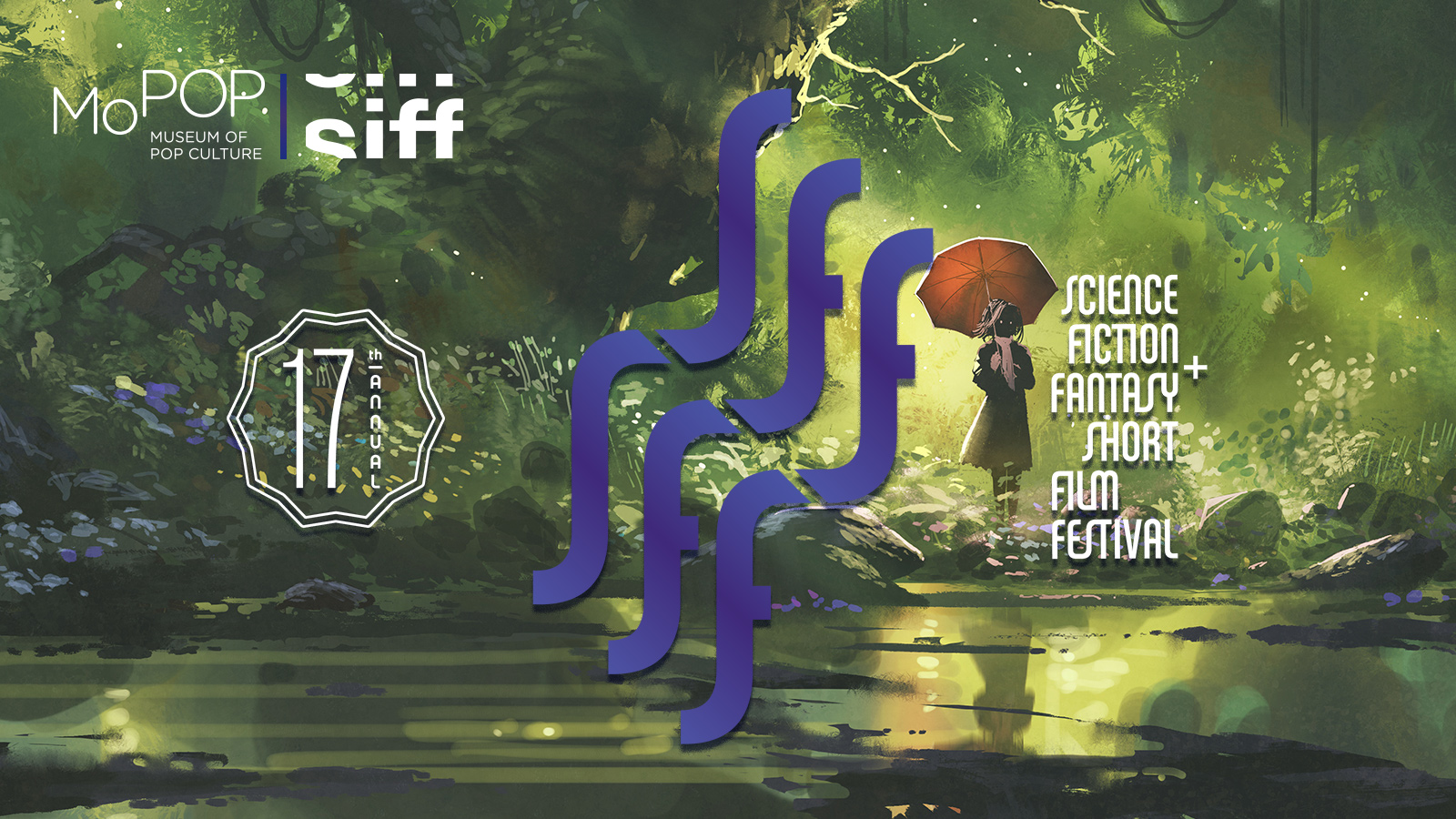 May 21 - 22, 2022
In partnership with the Museum of Pop Culture, Science Fiction + Fantasy Short Film Festival is THE must-see event for fans to experience the latest and greatest of sci-fi and fantasy cinematic arts.
This year's edition can be experienced both in person or virtually, and will feature for the second year a Youth Showcase winner chosen by MoPOP's Youth Advisory Board. Plus, there will be live Q&As with filmmakers from around the world.
Saturday Premiere In-Person Tickets: $22
Sunday Encore In-Person Tickets: $15 ($10 SIFF Members)
Streaming Tickets: $15 ($10 SIFF Members | $20 Sustainer)
SIFF year-round passes and vouchers are not valid for this event.
STREAMING TICKETS
SCREENING TIMES & LOCATIONS (see below for schedule and list of films):
Premiere:
Saturday, May 21 | noon–5:30pm | SIFF Cinema Egyptian
Includes intermission and filmmaker Q+A

Encore: (same films in order)
Sunday, May 22 | noon–4:00pm | SIFF Cinema Uptown
Includes 20 min. intermission

Virtual SFFSFF
Full access to all films from May 22–May 28.
---
Lineup below for in-person showings (the lineup is the same for the Premiere and Encore showings):
All films included in Virtual SFFSFF.