Ultrasound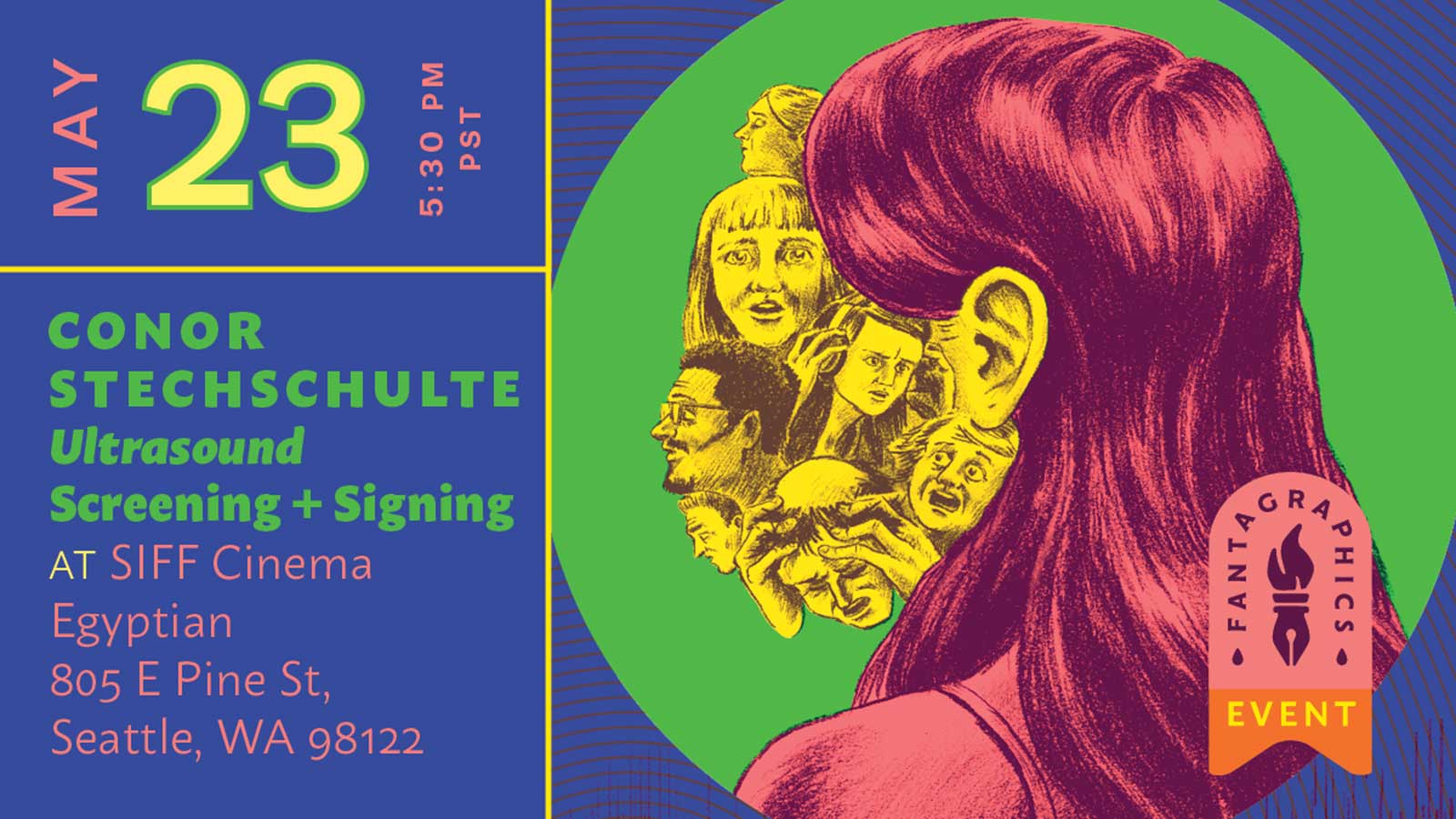 May 23, 2022
After his car breaks down, Glen spends one hell of an odd night with a married couple, setting into motion a chain of events that alter their lives plus those of several random strangers.
SPECIAL EVENT: SCREENING & SIGNING
Join us for a screening of Tribeca hit film Ultrasound, and be one of the first to get your copy of the graphic novel the film is based on, by cartoonist Conor Stechschulte, who also wrote the screenplay. Conor will be on site from 5:30–7:00pm signing copies of the book, and will introduce the screening alongside director Rob Schroeder. Thanks to our friends at Fantagraphics.
Heading home late at night during a heavy rainstorm, Glen (Vincent Kartheiser, "Mad Men") drives over a plank of nails and must seek help at a nearby house. There, he's welcomed in by Art (Bob Stephenson), who after a bit of friendly chitchat, cajoles Glen into sleeping with his younger wife, Cyndi (Chelsea Lopez). Glen's unease over this arrangement is significant, and it only escalates when, a short time afterwards, he's visited at home by Art, who shows him a videotape of a pregnant Cyndi in the shower. Art convinces Glen that he's now responsible for Cyndi, and it's not long before the two are cohabitating in an apartment that, like the rest of the mystery-box world presented by assured first-time filmmaker Rob Schroeder, seems to exist on the other side of reality.
Director:

Rob Schroeder

Country:

USA

Year:

2021

Running Time:

103 min.

Screenplay:

Conor Stechschulte

Website:

Official Film Website