20 Corners Brewing Present WASHDUP by Sound Strait Productions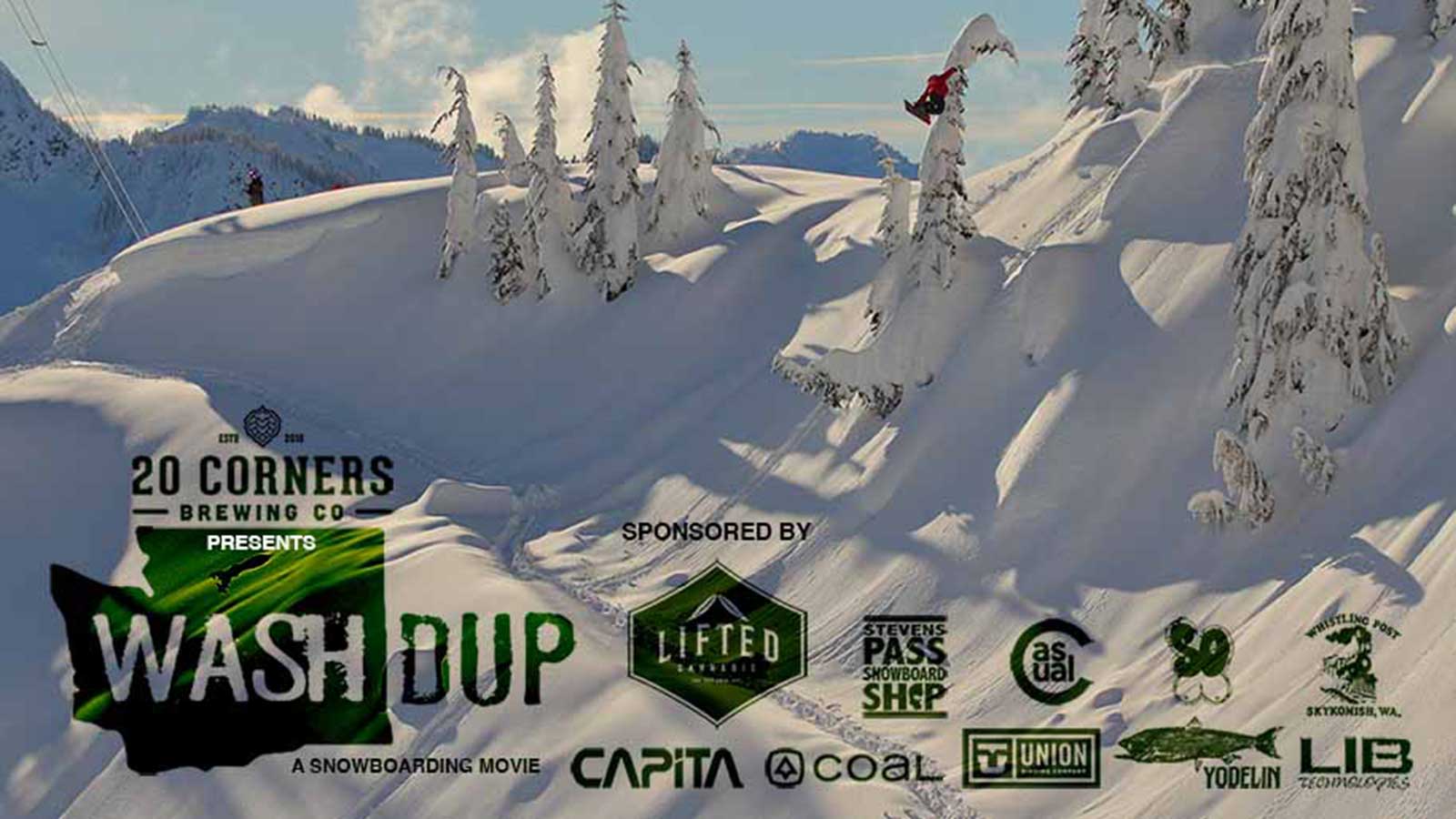 February 10, 2022
A comedic look at PNW snowboarding with older characters looking to pass the torch of stoke to the younger generation.
This event has been rescheduled for February 10.
Tickets
$10

Showtimes
Select showtime for pricing and tickets.
Thursday, February 10, 2022
Based on a true story, this mockumentary film will follow a group of ex- snowboard filmmakers and ex-pro riders who never hung it up. Still in love with the sport and fueled by mid life crisis, these shred for lifers are extremely vulnerable to delusions of grandeur. But the dream is always "still alive" in their minds. In turn they ignore all the red flags and continue to do what seems completely irrational to everyone except for them. After a 16 year hiatus, they irresponsibly put their adult obligations behind, and join a pact to make just one last movie. With an over abundance of radical pow explosions, big drops, pillows and lines, they realize they need more tricks. They are missing a solid presence of youth to make their movie marketable. "Where's the triple corks!?" "Just a bunch of old dudes riding pow!" say many in the comment section of their teaser release. As a remedy they join their crew with another crew half their age. This unlikely alliance leads them to discover much more about snowboarding and themselves by living the dream through an ageless lens.
Director:

Kurt Jenson

Running Time:

60 min.