Cinema DNA: Children of Vertigo - On-Demand Class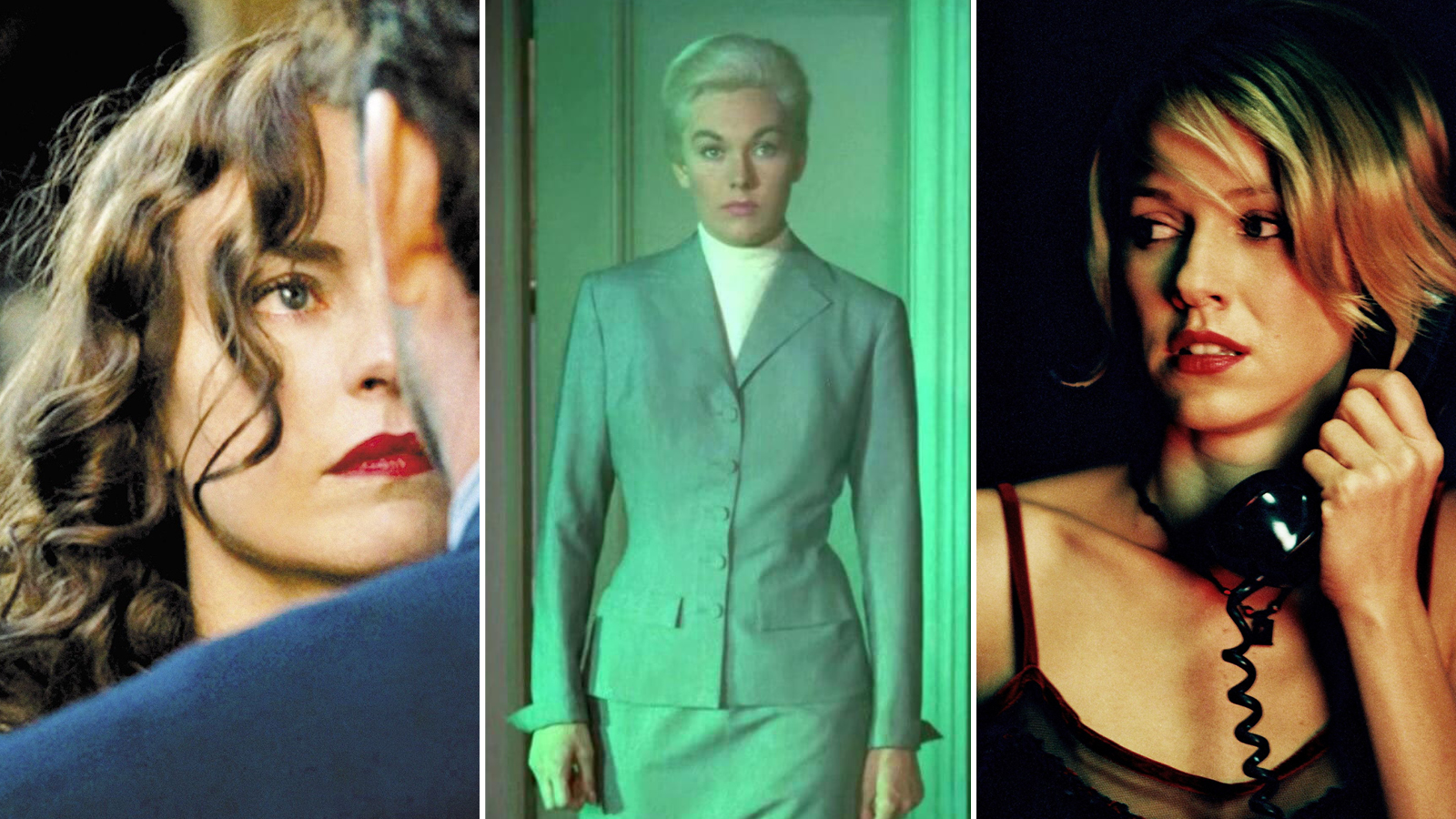 June 11 - September 16, 2021
Virtual class now available on demand. Expand and enrich your appreciation of the power that Hitchcock and Vertigo brought to the cinema through the examination of several great films that owe enormous debt to Vertigo and honor its continuing place in film culture.
Alfred Hitchcock has had a long reach. Anyone who makes movies owes a debt to his work, and consciously or unconsciously quotes Hitchcock constantly. His lifelong commitment to "pure cinema" and continual innovation created and refined much of what film makers and film watchers know as the language of film. While several of his many masterpieces have had profound impact on subsequent film, none has been more widely influential than Vertigo (1958). Honored as the Best Film of All Time in the last iteration of Sight and Sound's decennial poll of film critics, and widely loved and admired, Vertigo has never exactly been remade but has lent its plot, theme, and stylistic vision to numerous later films. Its influence is seen sometimes in single moments or individual compositions and camera movements, and other times in entire films that seem to be inspired by the Hitchcock masterwork.
This three-hour Cinema DNA lecture/discussion, led by Robert C. Cumbow, will examine a few of the films that owe the greatest debt to Vertigo and have done the most to honor its continuing place in film culture. Among the films to be discussed-in passing or at length-are works as diverse as Chris Marker's landmark short film La Jetée and his feature-length meditation on memory, Sans Soleil, which works in part as a commentary on the staying power of Vertigo; Brian DePalma's Obsession; Robert Aldrich's The Legend of Lylah Clare; Francois Truffaut's Mississippi Mermaid; Christian Petzold's stunning Phoenix; and several others. Some of the films will be represented by selected clips. There may be an occasional spoiler; but whether you have seen all, some, or only a few of the many films influenced by Vertigo, come and join the discussion, and expand and enrich your appreciation of the power that Hitchcock and Vertigo brought to the cinema.
ABOUT CINEMA DNA
The Cinema DNA class series focuses on the genealogical inspirations of great films. Through engaging with the films that influence great filmmakers, audiences may develop a deeper appreciation for the art, ideas, and social movements that shape the artistic stories we love.
ABOUT THE INSTRUCTOR
Seattle lawyer, teacher, and writer Robert C. Cumbow has been writing about film for close to 50 years. For SIFF he's dissected Psycho, Vertigo, The Thing, and King Kong, and has taught a series of seminars on the films of Douglas Sirk. He's the author of The Films of Sergio Leone and Order in the Universe: The Films of John Carpenter. He has taught courses in westerns, horror films, vampire films, taboo films, and the films of Alfred Hitchcock, Kathryn Bigelow, Stanley Kubrick, and David Lynch. Much of his work, new and old, can be found on the Parallax View blog at http://parallax-view.org/. He practices with the Seattle firm of Miller Nash Graham & Dunn and has been legal advisor on several locally made independent films. In addition to SIFF, Bob has taught film courses at University of Washington, Seattle University, Northwest Film Forum, and the Women's University Club.