City Hall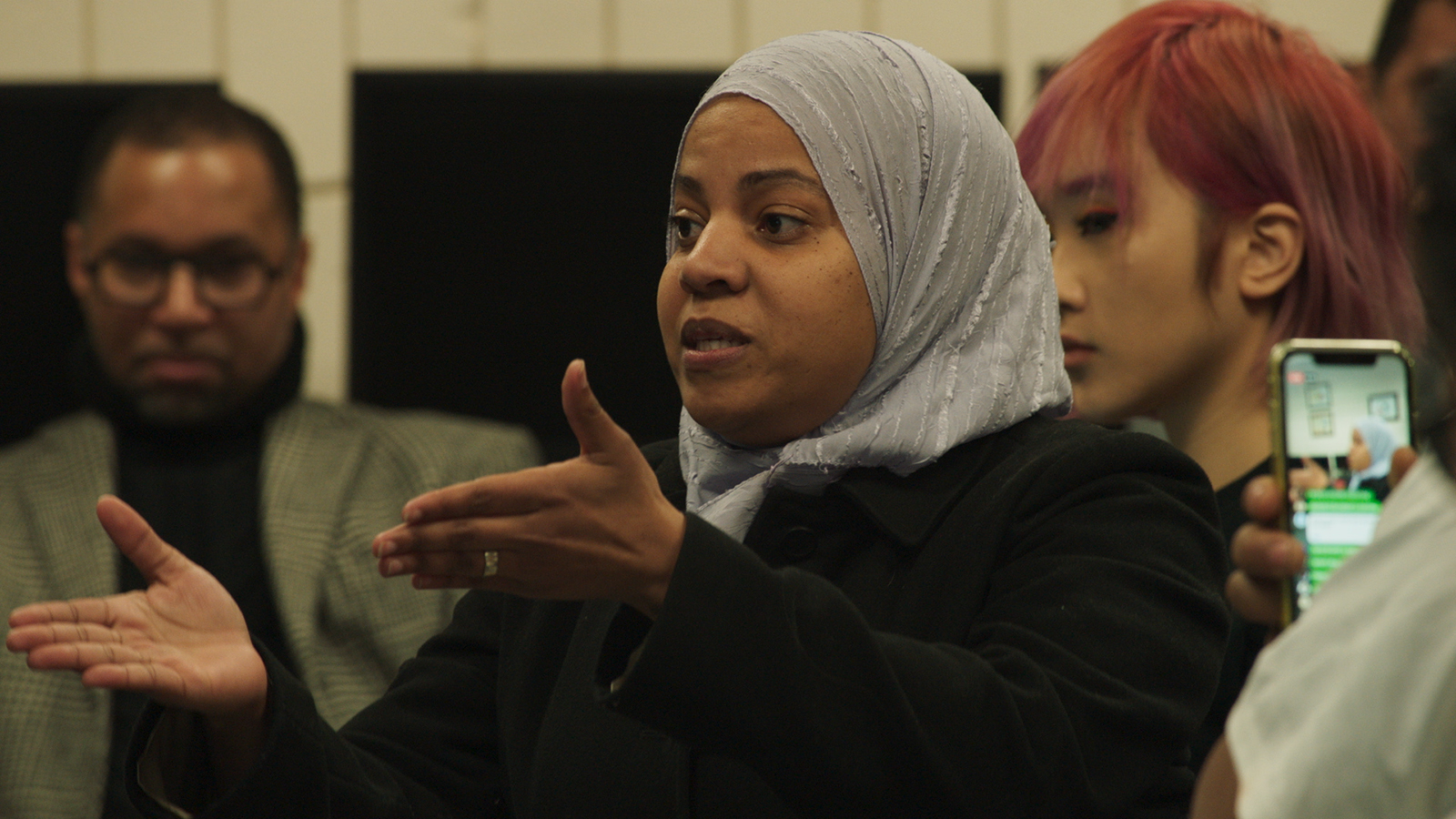 November 6 - December 3, 2020
Master documentarian Frederick Wiseman delivers an epic look at Boston's city government, covering racial justice, housing, climate action, and more.
City government touches upon almost every aspect of our lives. Most of us take for granted necessary services like sanitation, veterans affairs, elder support, parks, licensing bureaus, recordkeeping, as well a myriad of other activities that support the citizenry. In City Hall, through a series of his trademark masterfully edited vignettes, filmmaker Frederick Wiseman explores the inner-workings of the government of his native Boston. Headed by earnest, progressive Mayor Martin Walsh, a diverse, passionate network of public servants works to keep Boston running while grappling with pressing issues like racial justice, affordable housing, climate action, and homelessness.
Presented alongside City Hall will be Wednesdays with Wiseman, a series of three Wiseman classics—Ballet (1995); Sinai Field Mission (1978); Hospital (1974)—available on successive Wednesdays beginning October 21, accompanied by conversations between Wiseman and other Oscar-winning filmmakers [Elizabeth Chai Vasarhelyi (Free Solo), Errol Morris (The Fog of War), and Heidi Ewing & Rachel Grady (Jesus Camp), respectively].
"MAGISTERIAL! Fundamentally a portrait of a people. 'City Hall' is also an exploration of civil society and the common good."—Manohla Dargis, The New York Times
"(A) beautifully expansive Boston symphony... With 'City Hall,' his 45th feature, he has composed another epic from a series of intricate, carefully arranged miniatures, a sprawl of a movie that will leave you admiring its agility and concision."—Justin Chang, Los Angeles Times
"Even at a time when digital technology has helped create an enormous influx of documentaries covering seemingly every subject matter possible, the arrival of a new work by Frederick Wiseman carries a weight that puts most of its competition to shame. I promise you that the end result is so engrossing that I devoured the entire thing in one single sitting without ever once glancing at my watch or shifting in my seat. Even in a filmography with more than its fair share of impressive achievements, it deserves consideration as one of Wiseman's greatest."—Peter Sobczynski, RogerEbert.com
Director:

Frederick Wiseman

Country:

USA

Year:

2020

Running Time:

272 min.

Producer:

Frederick Wiseman, Karen Konicek

Cinematographers:

John Davey

Editors:

Frederick Wiseman