What The Femme: Costuming the Final Frontier - On-Demand Class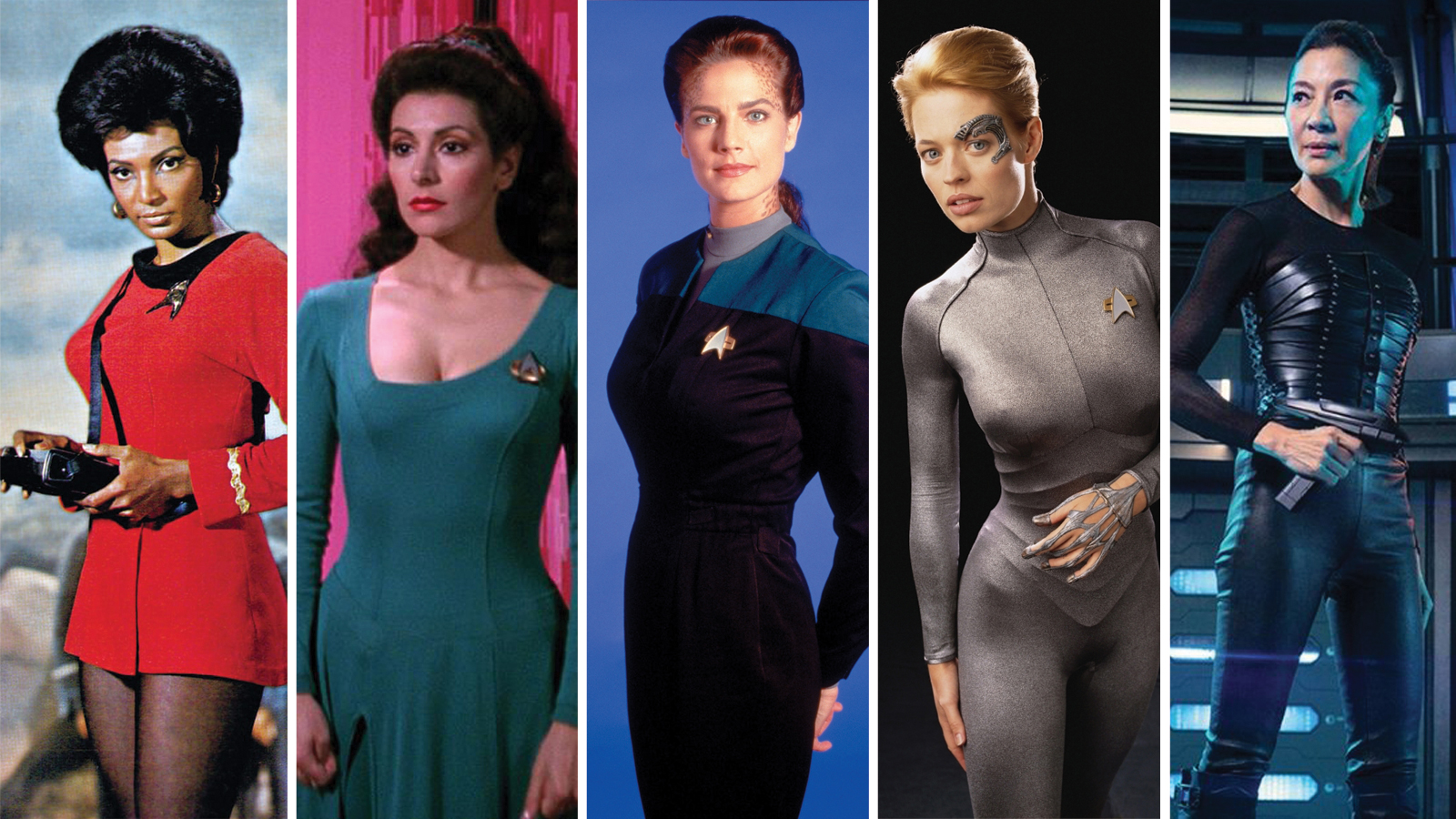 May 14 - September 16, 2021
Virtual class now available on demand. The hosts of the Women at Warp podcast explore the good to the god-awful in costuming the women of "Star Trek"!
Science Fiction can provide a venue for the liberation of female characters from societal norms, but that doesn't always translate into the costume department. The various incarnations of "Star Trek" provide a stellar canvas to examine over 50 years of Federation women and what insight their costumes affords their characters. How appropriate is a catsuit in the workplace? Who were those miniskirts designed for, anyway? What would a truly practical costume for women engaged in space exploration look like? Join the hosts of the Women at Warp podcast to address these questions and more in a fun conversation from a feminist Trekkie perspective.
This exploration of costuming will be accessible to die hard Trekkies and Science Fiction newbies alike. Video clips and images of the various costumes will be part of the presentation. Want even more from the class experience? Here are some recommended episodes to view in advance:
ABOUT WHAT THE FEMME
What The Femme is a SIFF Education series exploring female-representing character archetypes in cinema through analyzing the roles of women in horror, science fiction, and fantasy films. Each session will explore one character or archetype through several primary films, though likely more will be referenced. This education extension of SIFF's WTF Festival programming is curated by Colleen O'Holleran.
ABOUT THE INSTRUCTORS
Women at Warp is a groundbreaking bi-weekly podcast committed to examining Star Trek from a feminist perspective, exploring Intersectional Diversity in Infinite Combinations with a rotating crew of seven hosts. Tune in for everything from episode and character analysis, to the history of women behind the scenes and in fan culture, to discussion of larger themes and messages throughout the franchise.