Death of Nintendo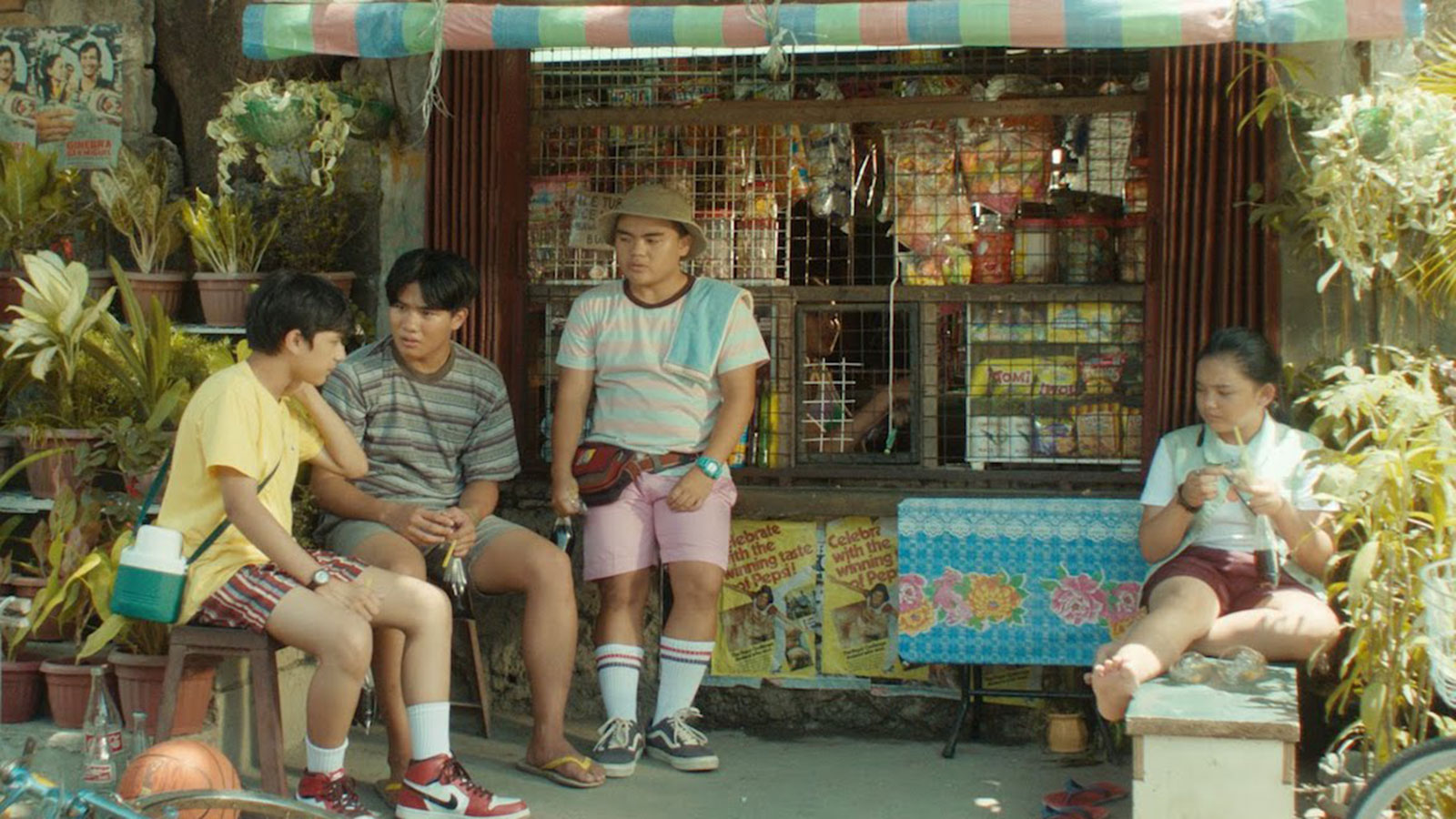 July 16 - September 2, 2021
In the lead-up to Holy Week, three 13-year-old Filipino boys do everything in their power to become men in this charming, poppy coming-of-age throwback set in the 1990s.
A series of earthquakes leading up to Mt. Pinatubo's historic volcanic eruption has been causing blackouts across the country, preventing kids from playing video games. After roaming the streets and getting beat up, Paolo and his friends, Kachi and Gilligan, decide on traditional circumcision as the ultimate answer to their problems.

Paolo gets sidetracked and falls in love with the neighborhood "It" girl Shiara. Against his mother's wishes, he makes an elaborate plan to take her on a ghost-hunting trip on Good Friday, coercing Mimaw to help him along. Mimaw agrees, out of secret feelings of infatuation that she is developing towards him.

On the night of the hunt, everything goes wrong and the friends realize that not everything is fun and games. Mimaw realizes she must become her own person and no longer be one of the boys. They reunite the next summer, changed.
Director:

Raya Martin

Principal Cast:

Noel Comia Jr., Kim Chloie Oquendo, John Vincent Servilla, Jiggerfelip Sementilla, Elijah Alejo

Country:

Philippines, USA

Running Time:

99 min.

Screenplay:

Valerie Castillo Martinez

Language:

Filipino, English

Has Subtitles:

Yes