Driveways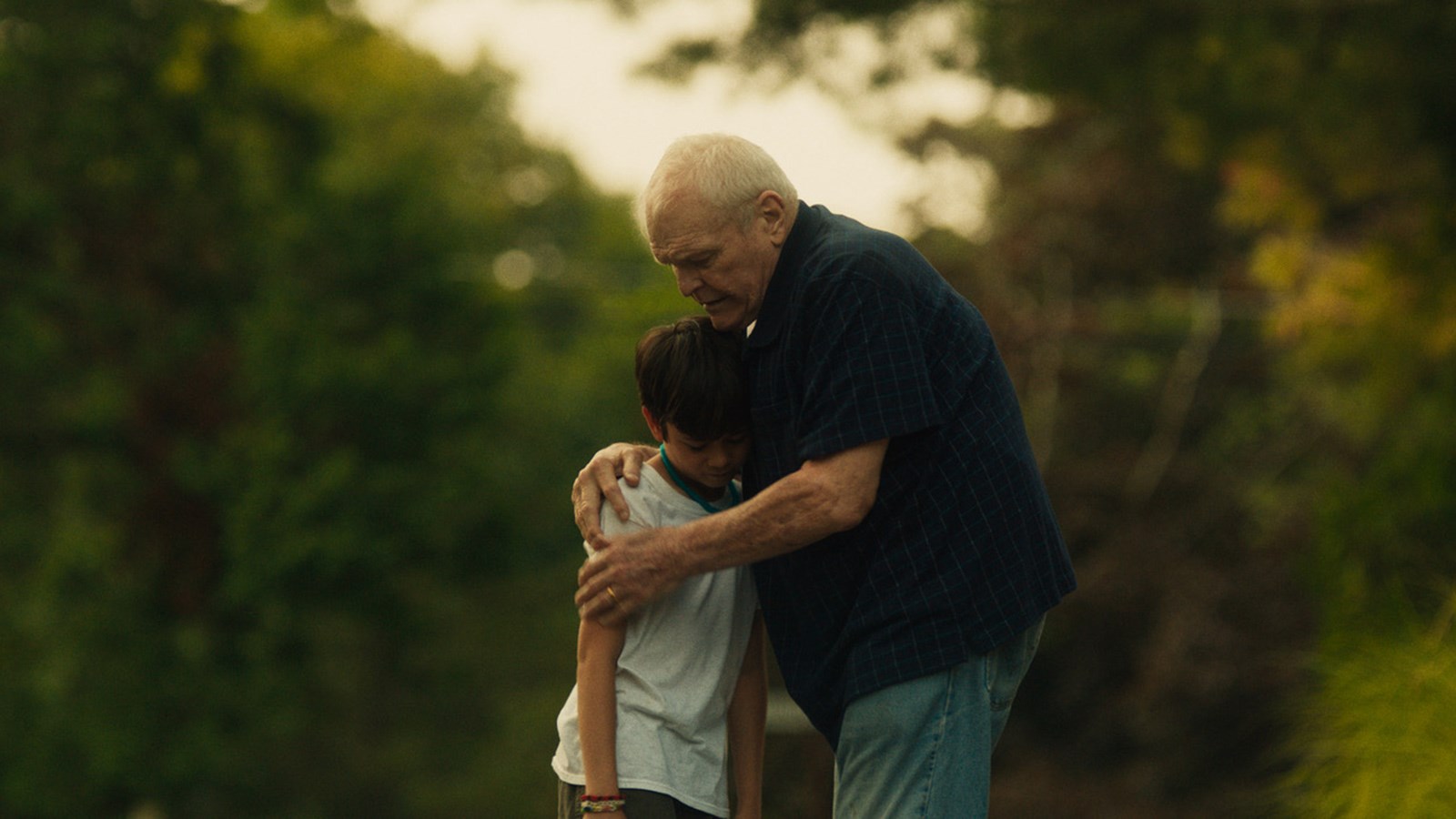 May 15 - June 4, 2020
Andrew Ahn (SIFF 2016's Spa Night) directs this bittersweet drama about a sensitive Asian-American boy who, over a summer in upstate New York, helps his mother clean out her recently deceased sister's house and becomes friends with the reclusive retiree next door.
The special bond between a shy child and a reclusive elderly neighbor has been fodder for suburban dramas for many years, often with mixed results. But in the hands of Korean-American director Andrew Ahn, this simply-told tale contains enough subtlety and nuance to let its characters evolve in unexpected ways. Newcomer Lucas Jaye plays Cody, the eight-year-old son of Kathy (Hong Chau), a Korean-American who reluctantly relocates across the country to clean out the house of her estranged, recently deceased hoarder sister. As Kathy picks through the enormous pile of junk, Cody tries to adjust—awkwardly—to kids his own age. He has surprisingly better luck with Del, an elderly, taciturn Korean War vet neighbor (Brian Dennehy), who seems just as likely to tell Cody to get off his lawn as invite him inside. As the two warily assess each other, Cody and Del realize they are both lonely misfits, longing for friendship. Dennehy, so often wasted in tiny cinematic roles, has time and space here to develop Del's character arc, from embittered widower to concerned father figure, seeking to rectify past mistakes. Driveways appears to be a quiet, uncomplicated drama about a boy befriending an old man, but slowly reveals its probing commentary on racism, immigration, generational conflicts, and sexual orientation in modern-day America.
"Audiences may be moved to tears by this tale of fractured lives that dins just the right measure of repair."—The Hollywood Reporter
Director Biography
Born and raised in Los Angeles, Andrew Ahn is a Korean-American filmmaker whose first feature Spa Night premiered at the 2016 Sundance Film Festival and won the 2017 John Cassavetes Independent Spirit Award. Ahn also directed the entire first season of the Sundance Now original series "This Close."
Director:

Andrew Ahn

Principal Cast:

Hong Chau, Brian Dennehy, Lucas Jaye, Christine Ebersole, Jerry Adler

Country:

USA

Year:

2019

Running Time:

83 min.

Producer:

Celine Rattray, Trudie Styler, James Schamus, Joe Pirro, Nicolaas Bertelsen

Screenplay:

Hannah Bos, Paul Thureen

Cinematographers:

Ki Jin Kim

Editors:

Katherine McQuerry

Music:

Jay Wadley

Filmography:

Spa Night (2016)

Language:

English

International Sales:

ICM Partners