Marighella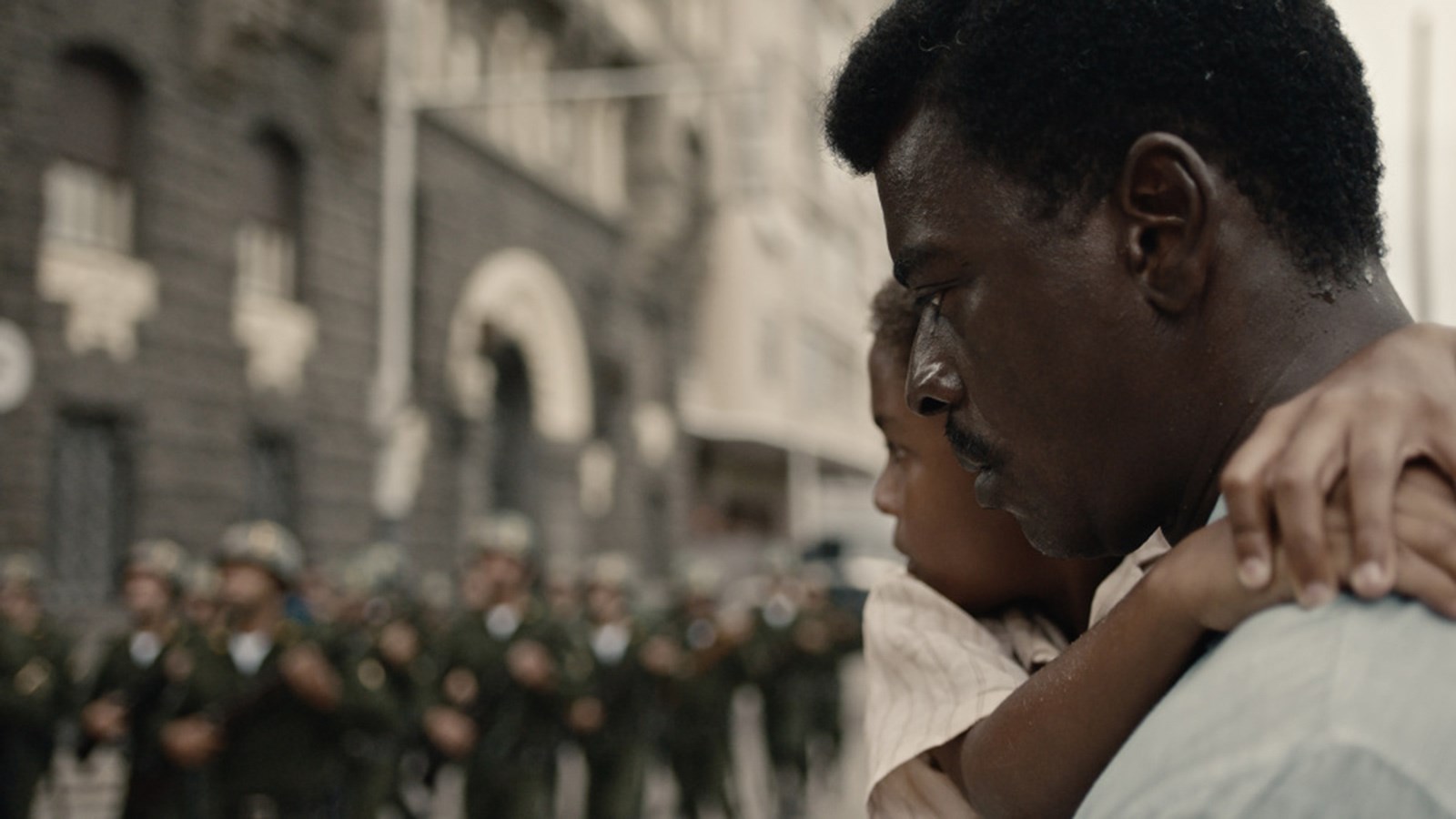 Now Playing
A searing and energized portrait of the legendary Carlos Marighella (played by actor/musician Seu Jorge), one of Brazil's most divisive historical figures, Afro-Brazilian poet, and politicians.
AVAILABLE IN THE US ONLY
Beginning with a breathless, Robin Hood-style train robbery and ending with a highly provocative—and not for the faint of heart—final sequence, the directing debut of journalist, musician, and actor Wagner Moura (Elite Squad, Pablo Escobar in Narcos) is a searing and energized portrait of one of Brazil's most divisive historical figures, Afro-Brazilian poet and politician Carlos Marighella (actor/singer Seu Jorge, The Life Aquatic With Steve Zissou). Driven to fight against the erosion of civil and human rights following the CIA-backed military coup of 1964 and the brutal right-wing dictatorship that followed, the revolutionary leaves behind wife Clara (Adriana Esteves) and son Carlinhos to take to the streets, soon authoring the highly influential Minimanual of the Urban Guerrilla, becoming a notorious enemy to the power structure—and being doggedly pursued by sadistic chief inspector Lucio (Bruno Gagliasso), before an untimely death in a dramatic police ambush in 1969. Co-written with Felipe Braga and produced by City Of God director Fernando Meirelles, Marighella has already become a lightning rod in its native Brazil at a time when the country is returning to the far-right authoritarianism Marighella himself fought against. An urgent call to action in an unsteady time, Marighella is not to be missed.
"With a rousing, kinetic style reminiscent of The Battle of Algiers, and confrontational close-ups of fiery eyes and faces, the film is not merely a historical biopic—it's a provocation. And a riveting one, too."—Devika Girish, The New York Times
Director:

Wagner Moura

Principal Cast:

Seu Jorge, Adriana Esteves, Bruno Gagliasso, Luiz Carlos Vasconcelos, Humberto Carrao

Country:

Brazil

Year:

2019

Running Time:

155 minutes

Producer:

Andrea Barata Ribeiro, Bel Berlinck, Wagner Moura, Fernando Meirelles

Screenplay:

Felipe Braga, Wagner Moura

Cinematographers:

Adrian Teijido

Editors:

Lucas Gonzaga

Music:

Antonio Pinto

Website:

Official Film Website

Filmography:

Debut Feature Film

Language:

Portuguese

Has Subtitles:

Yes

Format:

DCP

International Sales:

Elle Driver