Sing Me a Song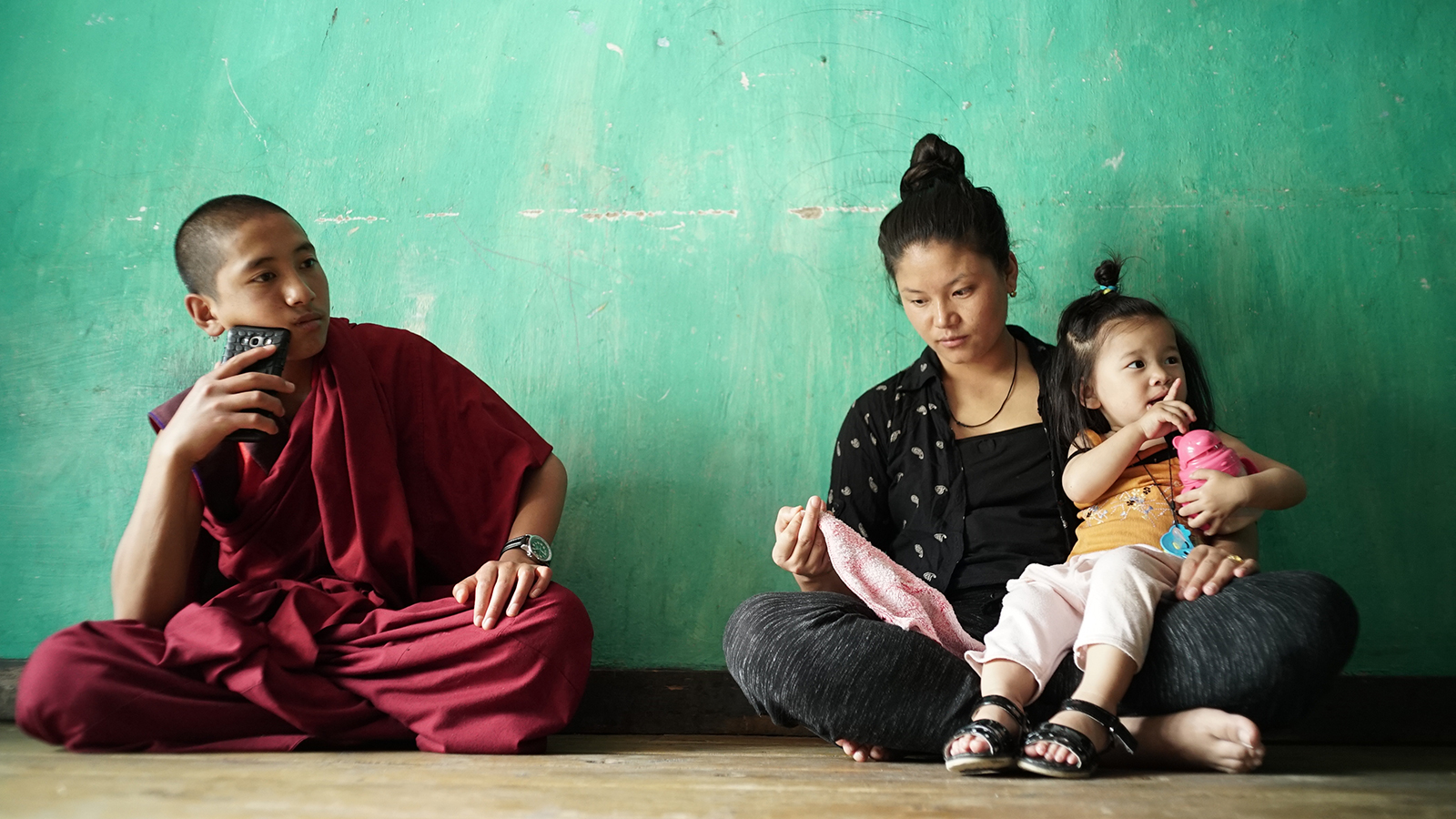 December 4, 2020 - January 14, 2021
As the Internet finally arrives in tiny Bhutan, documentarian Thomas Balmès is there to witness its transformative impact on a young Buddhist monk whose initial trepidation gives way to profound engagement with the technology.
Watch virtual Science on Screen discussion with about Sing Me a Song with director Thomas Balmès and Associate Professor of Pediatrics at Harvard Medical School Dr. Michael Rich.
With Sing Me a Song, Balmès returns to one of the subjects of his award-winning Happiness. A nuanced portrait of a young man's introduction to the world, the film follows now-teenaged Peyangki, who lives and studies in a picturesque monastery deep in the mountains of Bhutan. Several years have passed since TV and the Internet have been allowed into the remote country, and now the structured daily rituals of candle lighting and recitation of prayers compete with the powerful lure of smartphones. Privately, Peyangki is passionate about love songs and forms a relationship with a young singer on WeChat named Ugyen, from the capital city of Thimphu. Disinterested in study and often reprimanded by his masters, he sells medicinal mushrooms to make enough money to leave monastery life in search of "the one he dreams of night and day." Unexpected and profound, Sing Me a Song provides an eye-opening lens on the effects of technology and challenges us to reassess our own perceptions of relatedness and self-worth in an age of unparalleled connectivity.
Director:

Thomas Balmès

Country:

France, Germany, Switzerland

Year:

2019

Running Time:

99 min.

Producer:

Thomas Balmès

Screenplay:

Thomas Balmès

Cinematographers:

Thomas Balmès

Editors:

Alex Cardon, Ronan Sinquin

Music:

Nicolas Rabaeus

Website:

Official Film Website

Filmography:

Happiness (2013), Babies (2010), A Decent Factory (2004), Christ Comes to the Papuas (2001), Waiting for Jesus (2000), The Gospel According to the Papuans (2000)

Language:

Dzongkha, Layap