Herb Alpert Is...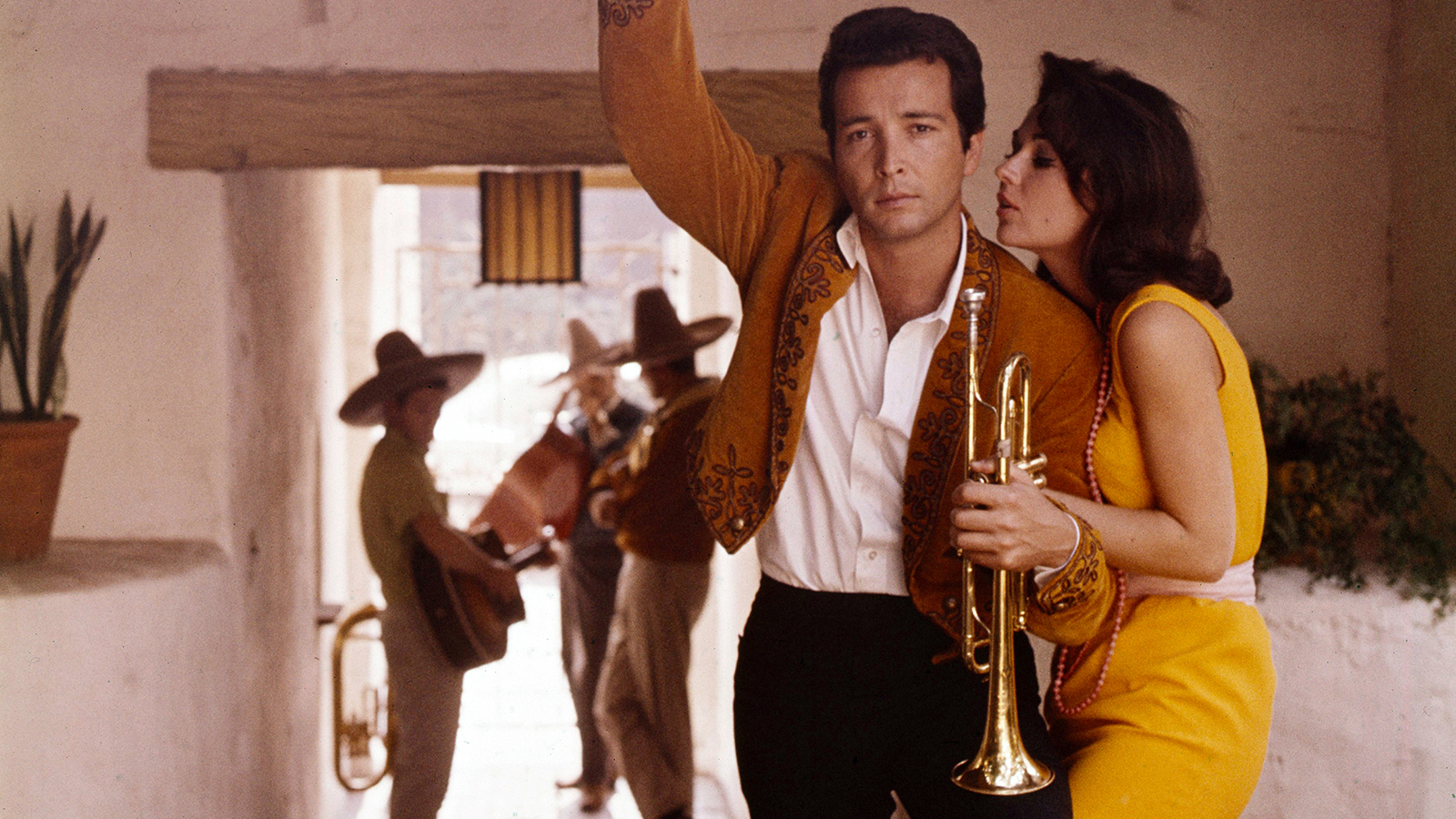 Opens October 2, 2020
Spanning five decades of legendary trumpeter and A&M Records founder Herb Alpert's life and career, this documentary shines with rare archival footage and interviews with Sting, Quincy Jones, Questlove, and many more. Includes a recorded live Q&A with Alpert himself, and an exclusive reel of surprise birthday greetings to Herb from well-known names.
Co-presented with KNKX.
Herb Alpert turned the Tijuana Brass into gold, earning 15 gold and 14 platinum records, winning nine Grammy Awards between 1966 and 2014, and receiving the National Medal of Arts from President Barack Obama in 2012.
Herb co-founded the indie label A & M Records with his business partner, Jerry Moss, which recorded artists as varied as Carole King, Cat Stevens, The Carpenters, Janet Jackson, Peter Frampton, Joe Cocker, Quincy Jones, Sergio Mendes, and The Police. A&M would go on to become one of the most successful independent labels in history. He has shown his striking work as an abstract painter and sculptor worldwide. And through the Herb Alpert Foundation he has given significant philanthropic support to educational programs in the arts nationwide, from the Harlem School of the Arts and Los Angeles City College to CalArts and UCLA.
John Scheinfeld's documentary Herb Alpert Is… is a passionate and inspiring exploration of Alpert's personal and creative journey that reveals the critical events, experiences and challenges that have shaped an extraordinary life and instilled deep within the Grammy-winning trumpeter the desire to make a difference each and every day. Colleagues ranging from Questlove to Sting to Quincy Jones to Burt Bacharach, Richard Carpenter, Sergio Mendes, Bill Moyers and Billy Bob Thornton bring their unique voices and perspectives to telling this remarkable story. In their words, the shy, unassuming trumpeter is a musical, artistic and philanthropic heavyweight.
Director:

John Scheinfeld

Country:

USA

Year:

2020

Running Time:

114 min.

Producer:

Dave Harding

Screenplay:

John Scheinfeld

Cinematographers:

Tristan Whitman

Editors:

Peter S. Lynch II

Music:

Herb Alpert