SFFSFF: 10 Year Retrospective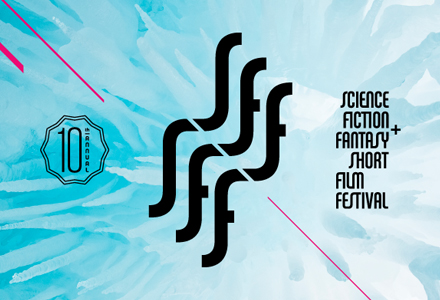 February 8, 2015
Over the past decade, the groundbreaking films featured in SFFSFF have challenged us to take on alien perspectives, introduced us to new worlds, and encouraged us to believe there's no limit to what the imagination can achieve.
Tickets: $12 | $7 SIFF & EMP Members
SIFF Passes, vouchers and other discounts are not valid.
SFFSFF has premiered films that have gone on to win awards, national distribution, and sparked the interest of a vast network of film fans.
Come watch the best and most memorable films from across the years!

13 Ways to Die at Home
d. Lee Lanier | USA | 3 min | SFFSFF 2007

All the Time in the World
d. Gavin Fox and Jason Fox | UK | 8 min | SFFSFF 2011

Decapoda Shock
d. Javier Chillon | Spain | 9 min | SFFSFF 2012

Hector Corp
d. Gary Lee | USA | 10 min | SFFSFF 2011

Hirsute
d. A.J. Bond | Canada | 14 min | SFFSFF 2009

The Kirkie
d. James Krieg | USA | 13 min | SFFSFF 2010

RPG OKC
d. Emily Carmichael | USA | 10 min | SFFSFF 2014

Small Time
d. Ged Murray | Ireland | 12 min | SFFSFF 2013

They're Made Out of Meat
d. Stephen O'Regan | USA | 8 min | SFFSFF 2006

Time Freak
d. Andrew Bowler | USA | 10 min | SFFSFF 2012