Women in Cinema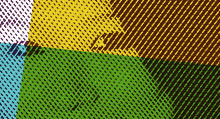 Sept 17-24, 2015
Some of this year's highlights include Holly Morris's documentary The Babushkas of Chernobyl; the newest from Catherine Hardwicke (Miss You Already); opening night romance It's Already Tomorrow in Hong Kong; and guests Penelope Spheeris (The Decline of Western Civilization, Pt. 1; Wayne's World) and Ondi Timoner (Brand: A Second Coming) who also presents a special masterclass on documentary filmmaking.
Tickets
Individual Tickets: $12 | $11 Youth (20 & under) and Seniors (65+) | $7 Members
Festival Pass: $60 | $40 Members (includes Opening Night Film & Party)
Opening Night Film and Party: $25 | $20 Members
Vouchers and passes are valid for admission.