The Latin Explosion: A New America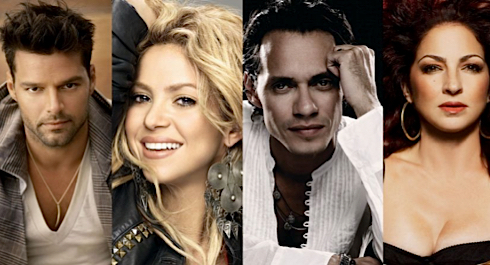 November 4, 2015
SIFF Cinema Uptown | Free Screening, RSVP here
Celebrate the dazzling array of Latino/a artists and visionaries – from Desi Arnaz to Shakira and everyone in between – who have become global superstars and have influenced every aspect of American society, from culture to politics to the economy. Post-film Q&A with director/producer Matthew O'Neill and guest moderator Jaime Méndez, anchor/reporter for Noticias Univision Seattle.
With more than 50 million Latinos now living in the United States, Latinos are taking their seat at the table as the new American power brokers in the world of entertainment, business, politics and the arts. As Latinos' influence in American society has soared, they have entered mainstream American culture, and the proof is in the music.
Narrated by John Leguizamo, The Latin Explosion dives into the history of Latino music in America, starting with the cha-cha and mambo crazes of the '50s, with Desi Arnaz and Rita Moreno; through the edgier '60s, reflected by Carlos Santana and Jose Feliciano; to the exciting new sound of salsa in the '70s and the emergence of superstars Gloria Estefan and Emilio Estefan in the '80s. These artists set the stage for the Latino boom of the late '90s, led by Ricky Martin, Shakira, Mark Anthony and Jennifer Lopez, and today's hottest stars, Pitbull and Romeo Santos.
HBO Debut: November 16
Director:

Matthew O'Neill and Jon Alpert

Principal Cast:

Marc Anthony, Emilio Estefan Jr., Gloria Estefan, José Feliciano, Eva Longoria, George Lopez, Jennifer Lopez, Los Lobos, Cheech Marin, Ricky Martin, Rita Moreno, Pitbull, Romeo Santos, Shakira, Thalía, Sofía Vergara. Narrated by John Leguizamo.

Country:

USA

Year:

2015

Running Time:

90 Minutes (approx)