The 17th Annual Animation Show of Shows
Loading the player ...
October 30 - November 5, 2015
SIFF Cinema Egyptian | One Week Only, Exclusive Presentation
Fri, Oct 30 | Curator Ron Diamond in person, plus live Skype with Don Hertzfelt after 7:00PM show
Praised by Pixar founder John Lasseter as "the best place to see all the latest and greatest animated short films," this premiere animation festival curated by Ron Diamond features 11 new international shorts – using techniques including hand-drawn, paint on glass, stop-motion, and computer-generated animation – plus four short documentary portraits featuring directors shedding light on the making of their films.
"This feature-length festival of wonder overflows with sublime craftsmanship, but it's also one of the most profound cinematic experiences of the year." - Carlos Aguilar, Indiewire
Now in it's 17th year, animation expert Ron Diamond's The Animation Show of Shows has screened annually for animation students and professionals from the top studios – and is now being screened for the general public for the first time. The 162 shorts that Ron has curated over the years include 14 Academy Award® winners, as well as 37 nominees, and other films that have won major prizes at Cannes, Annecy, Zagreb, Ottawa, and Berlin.
---
Program
---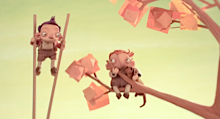 The Story of Percival Pilts
Janette Goodey & John Lewis | Australia, New Zealand
A whimsical story about living an impractical life based on a childhood promise. While playing on stilts as a child, Percival Pilts declares that he'll never again let his feet touch the ground! He stays true to his word and, compelled ever higher, builds his stilts so tall that he no longer fits into normal society.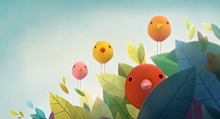 Tant de Forets
Geoffrey Godet & Burcu Sankur | France
Based on the poetry of Jacques Prévert, "Tant de Forets" (So Many Forests) denounces the destruction of forests to make paper pulp, even though paper is used to alert people about the threats of deforestation.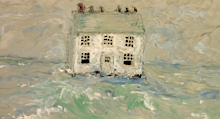 The Ballad of Holland Island House
Lynn Tomlinson | USA
Animated clay paintings and an old-time ballad tell the true story of the last house on a sinking island in the Chesapeake Bay.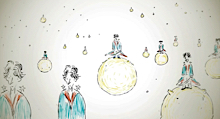 Behind the Trees
Amanda Palmer & Avi Ofer | US
Created from a found voice memo, musician Amanda Palmer reflects on the curious things her husband Neil Gaiman mutters while he sleeps.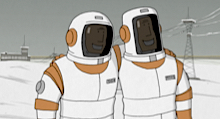 We Can't Live Without Cosmos
Konstantin Bronzit | Russia
Two cosmonauts, two friends, try to do their best in their everyday training life to make their common dream a reality. But this story is not only about the dream.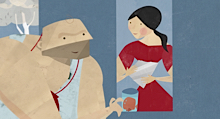 Messages Dans L'Air
Isabel Favez | France, Switzerland
Past, present and future events emerge when a young woman discovers a message of love enclosed in a folded paper bird. A riveting love story set in a universe made completely of paper.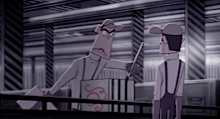 Stripy
Babak Nekooei & Behnoud Nekooei | Iran
At a massive factory, the workers have all been given one simple instruction: paint stripes on the boxes. The work is getting done in the usual, monotonous way... that is until one of the workers decides to paint his boxes a little differently.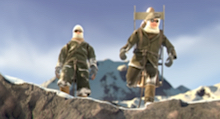 Ascension
Colin Laubry, Thomas Bourdis, Martin de Coudenhove, Caroline Domergue, Florian Vecchione | France
In the early years of the 20th century, two climbers make the traditional ascent, carrying a statue of the Virgin Mary to the top of the mountain. Their trip does not go according to plan.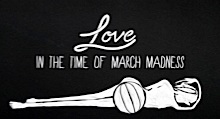 Love in the Time of March Madness
Melissa Johnson & Robertino Zambrano | US
The hilarious and awkward misadventures in romance of Melissa Johnson, who hit 6'4" tall in 8th grade, she dates shorter men and gets cheered or jeered wherever she goes.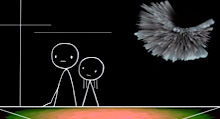 World of Tomorrow
Don Hertzfeldt | US
A little girl is taken on a tour of her distant future, in this mind-bending and award winning new short from Academy Award nominee Don Hertzfeldt ("Rejected").
Director:

Various

Year:

2015

Running Time:

97 minutes

Rating:

Appropriate for ages 8+ | Some shorts deal with adult themes, no violence or profanity