Billy Liar plus advance screening of 45 Years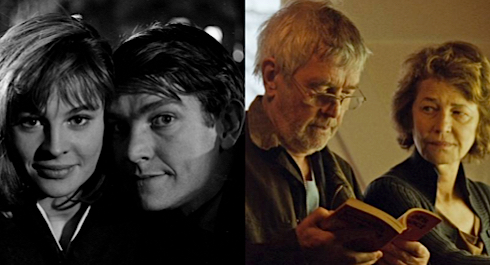 December 14, 2015
SIFF Cinema Uptown
Legendary British actor Tom Courtenay's iconic depiction of Billy Liar returns to the big screen on 35mm. Plus, ticket holders receive priority seating for a special advance screening immediately following of the new film 45 Years, with Courtenay and Charlotte Rampling in award winning performances.
6:30PM
Billy Liar
1963 | 93 min | dir: John Schlesinger | Presented on 35mm
Tom Courtenay stars in this dazzling and uproarious classic as an underachieving undertaker's assistant named Billy Fisher whose active imagination leads him to lie about nearly everything, whether he feels he needs to or not. When Billy meets free-spirited Julie Christie (in her stunning feature film debut) he may have to change his Mitty-ish ways.
8:30PM
45 Years
2015 | 95 min | dir: Andrew Haigh
Ticket holders to Billy Liar get priority screening to this special advance screening.
While preparing for their 45th anniversary, Kate and Geoff's marriage is shaken with a discovery that calls into question the life they've built together. Screen legends Charlotte Rampling and Tom Courtenay won Best Actress & Best Actor at the Berlinale for this emotional tour-de-force from acclaimed director Andrew Haigh (Weekend).
Sundance Selects and IFC Films presents 45 Years, opening at select theaters in January.