SFFSFF Encore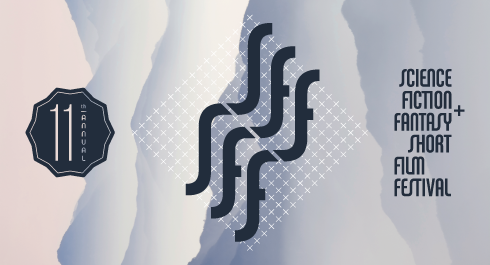 March 20, 2016
Weren't able to see all of this year's films at Cinerama? Travel back in time and join us at SIFF Cinema Uptown for a special encore screening of the award winning and audience favorite films from SFFSFF 2016!
Tickets: $12 | $7 SIFF & EMP Members
SIFF Passes, vouchers and other discounts are not valid.
---
Packaged Films

Aden
d. Gary H Lee | USA, Taiwan | 10min.
GRAND PRIZE WINNER, DOUGLAS TRUMBULL AWARD FOR VISUAL EFFECTS A powerful multi-national corporation, Aden, must deploy an agent in order to stop a creature forged from one's imagination.

Frost
d. Jeremy Ball | Canada | 14min.
SECOND PLACE WINNER A young arctic hunter crosses a sacred boundary and comes face to face with a predator she may not be able to survive.

The Brain Hack
d. Joseph White | United Kingdom | 19min.
Two students create a short-cut to induce hallucinogenic visions of God, and find themselves hunted by a deadly religious sect.

The Garden
d. Natalia Iyudin | USA | 14min.
In 2089 humans are an out-of-date concept, and the only way to survive is to integrate into A.I. constructs. Luc—a rebellious ballerina—would rather die than conform. But when she meets an odd robot named Azul, the idea of integrating into a better version of herself suddenly seems tempting.

Bionic Girl
d. Stéphanie Cabdevila | France | 14min.
Afraid to face the outside world, a scientist creates her own android clone to replace her.

No Look Dunk
d. Dan Samiljan | USA | 4min.
This short film finally reveals what takes some people so long in the bathroom.

Disco Inferno
d. Alice Waddington | Spain | 12min.
A weary minion from hell is on a mission to rescue her boss. But the Devil is just not willing to return to her daily routine…

Palm Rot
d. Ryan Gillis | USA | 8min.
Investigating a mysterious explosion in the Florida Everglades, a crop-duster named Bill discovers a lone crate that survived the wreckage. Curiosity gets the better of him and he pulls the crate onto his airboat. That's just the first in a series of decisions he learns to regret.

Juliet
d. Marc-Henri Boulier | France | 12min.
THIRD PLACE WINNER In the near future, the SEED Company launches JULIET1, the first generation of synthetic pleasure beings, with great fanfare. But as technology evolves and new styles come and go, it becomes more and more difficult for mankind to find their own place…

Goblin Queen
d. Reed Shusterman | USA | 12min.
World Premiere An overbearing mother struggles to parent her daughter, who keeps disappearing to rule a magical land. But when a dangerous creature from another world follows her home, mom must confront the reality of who her daughter has become.