Stephen Tobolowsky in person: The Primary Instinct and Groundhog Day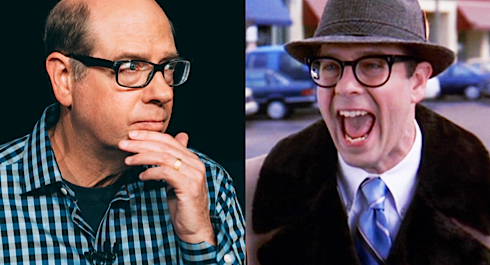 February 29, 2016
SIFF Cinema Uptown | Special Event
Leap Day happens only once every four years, and we're celebrating this rare occurrence with one of our favorite people: prolific actor and master storyteller, Stephen Tobolowsky. Stephen joins us in person for a special double feature and Q&A that includes his spoken word concert film The Primary Instinct and the beloved comedy Groundhog Day.
Special Presentation: $15 | $10 Members
SIFF Passes, Vouchers, and other discounts are not valid for this special event.
---
The Primary Instinct
Legendary character actor Stephen Tobolowsky has over 200 film and television credits – from Thelma and Louise to Memento; "Deadwood" to "Glee"; Spaceballs to Groundhog Day – and has even more stories about life, love, and the entertainment industry which he began sharing in the popular podcast "The Tobolowsky Files." Director and podcast partner David Chen captures Tobolowsky's 2014 one-man-show performance before a packed house at Seattle's Moore Theatre. | 73 min
Groundhog Day
This classic, mind-bending, and surprisingly emotional Harold Ramis comedy stars Bill Murray as a caustic weatherman Phil Connors, who travels to small town Punxsutawney, Pennsylvania for the annual Groundhog Day ceremony, and finds himself trapped in an time loop that forces him to relive the same day over and over again. Stephen Tobolowsky plays a small yet beloved role as annoyingly friendly insurance salesman Ned Ryerson (aka Needlenose Ned; Ned the Head). | 101 min
Read some of Stephen's reflections on the making of Groundhog Day.
---
Stephen Tobolosky with introduce each film and offer an extended Q&A between shows.
Running Time:

240 min (est)