Twist of Pride Film Festival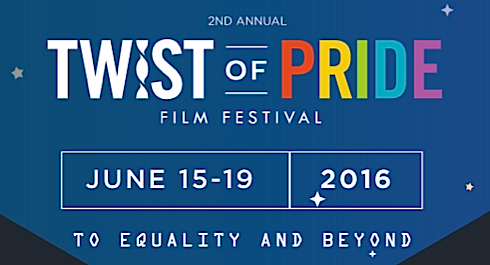 June 17 - 19, 2016
SIFF Cinema Egyptian | Visiting Program
Celebrate Pride on the big screen as PrideFest and Three Dollar Bill present their 2nd annual film festival at venues throughout Capitol Hill. Highlights include a 20th Anniversary screening of Crocodile Tears; the world premiere of Brides To Be; post film panel discussions on AIDS survival, Art Activism, and filmmaking; and RuPaul's Drag Race contestant Robbie Turner showcasing some of her favorite scenes from classic films!
For the full schedule, tickets and pass info, and more details on films, visit SeattlePrideFest.org
Egyptian Schedule:
Friday June 17
7:30 | Crocodile Tears | 20th Anniversary! Filmmaker Panel following the film.
10:00 | Brides to Be | World Premiere!
Saturday June 18
12:00 | Best Shorts
2:00 | Naz and Maalik
4:30 | Portrait of a Serial Monogamist
8:00 | Mapplethorpe: Look at the Pictures | Art Activism Panel featuring John Criscitello following the film.
Midnight | The Rocky Horror Picture Show
Sunday June 19
1:00 | Major!
4:00 | Last Men Standing | Panel of long-term AIDS survivors following the film.
7:00 | (Robbie) Turner Classic Movies | Robbie Turner in person!
Also screening in Twist of Pride:
Weds June 15 | Central Cinema | Ziggy Stardust & the Spiders From Mars
Thur June 16 | NWFF | To The Limit