Best of SIFF Shorts 2016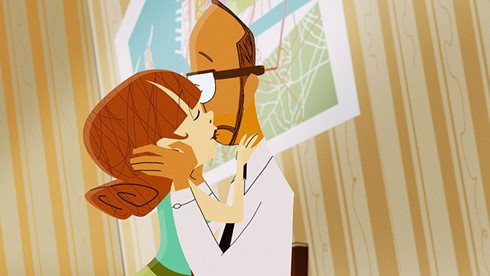 June 19, 2016
SIFF Cinema Uptown | Best of SIFF
The audience and juries have spoken! These short films from around the world cover everything from the border crossings to the first gay country-western star. Content is not appropriate for all ages.
Taking Flight
USA | 2015 | 6 minutes | Brandon Oldenburg
A boring day with Grandpa turns into a larger-than-life journey in this ode to the Radio Flyer red wagon.
Icebox
USA | 2016 | 27 minutes | Daniel Sawka
Fleeing gang violence, a young boy from Honduras is arrested crossing the U.S. border and sent to an immigrant detention facility.
Alive & Kicking: The Soccer Grannies of South Africa
Audience Award Winner
USA | 2016 | 20 minutes | Lara-Ann de Wet
Watch as this village's grannies lace up their cleats and start kicking their way to a better life.
These C*cksucking Tears
Documentary Award Winner
USA | 2016 | 16 minutes | Dan Taberski
The gritty, uncompromising voice behind the first openly gay country music album - 40 years after its release.
Simon's Cat: Off to the Vet
United Kingdom | 2015 | 13 minutes | Simon Tofield
Simon's cat goes to great lengths to avoid an imminent visit to the vet.
Killer
Narrative Award Winner
USA | 2016 | 20 minutes | Matt Kazman
When Dusty masturbates for the first time, something terrible happens...
Carlo
Animation Award Winner
Italy | 2015 | 12 minutes | Ago Panini
Will Carlo's new-found love for his office colleague mean the end of the world?