Collide-O-Scope Halloween Night Spook Show
Loading the player ...
October 31, 2016
SIFF Cinema Egyptian | Special Event
For one night only, SIFF Cinema Egyptian will become a graveyard and your seat – A COFFIN! Collide-O-Scope, Seattle's premiere purveyors of ephemeral film and video mash-up, montage, and reconstructive mayhem, present a frightfully fun fest of found-footage phantasmagoria filled with laughs, shudders, thrills, and prizes! WITNESS! Actual human monsters roaming the aisles. TREMBLE! As the Tingler breaks loose in the theatre. SHUDDER! As hosts Shane Wahlund and Michael Anderson guide you through their gallery of ghoulish film and video delights.
Special Event: $15 | $10 Members | $14 Seniors & Youth
---
BANSHEES! WEREWOLVES! VAMPIRES! KOOKS! They'll all be here for our convention of spooks!
If you are a seeker of thrills… If you enjoy a real FRIGHT DELIGHT…This is the show for you!
WE WARN YOU: Do Not Come Alone! Make up a PARTY! Bring your FRIENDS!
WE GUARANTEE: Your goose pimples will get goose pimples!
Amazing FREE PRIZE DRAWINGS All-Nite!
WIN! A shrunken head or living skeleton!
WIN! Actual awesome prizes like epehemeral oddities, movies on Blu-ray, and more!
PLUS! An actual DEAD BODY will be given away to a "lucky" audience member!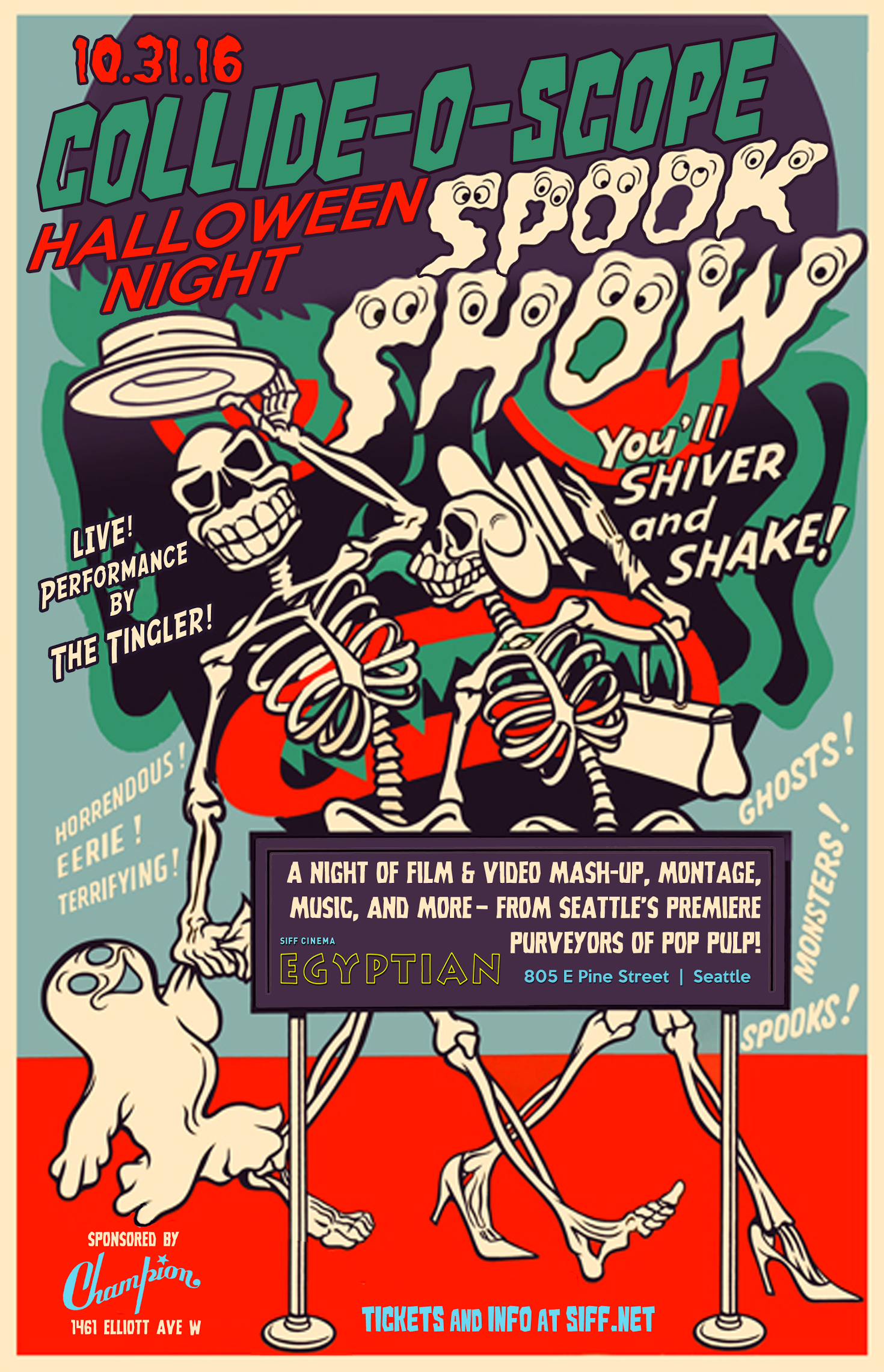 IMPORTANT!
The management of this theatre will NOT be responsible for…
Your Hair Turning Grey
Broken Suspenders
Frantic Boyfriends
or Lost Sweethearts!
Special thanks to our sponsor: Champion Party Supply.
Running Time:

180 Minutes