SEED: The Untold Story
Loading the player ...
October 25, 2016
SIFF Cinema Uptown | Special Event
Few things on Earth are as miraculous and vital as seeds, but in the last century, a staggering 94% of Earth's seed varieties have disappeared, and many more are near extinction. This harrowing and heartening documentary follows passionate advocates – including farmers, scientists, and indigenous seed stewards – who are waging a David and Goliath battle against the biotech industry in order to defend a 12,000 year food legacy and protect the diversity of our agricultural heritage. Director Taggart Siegel and special guests in person for discussion.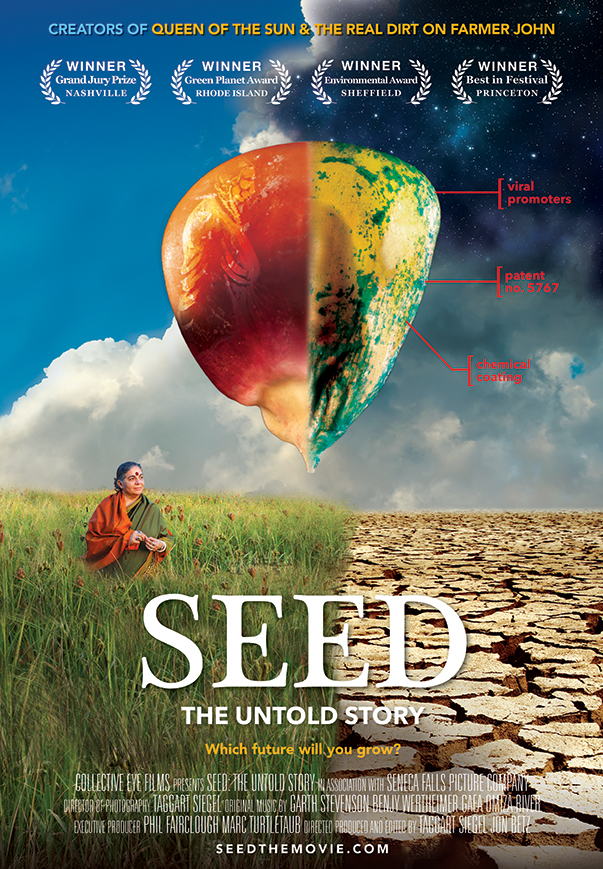 Director:

Jon Betz, Taggart Siegel

Principal Cast:

Vandana Shiva, Jane Goodall, Andrew Kimbrell, Winona LaDuke, Raj Patel

Country:

USA

Year:

2016

Running Time:

94 minutes

Website:

Official Film Website

Language:

English