Solitary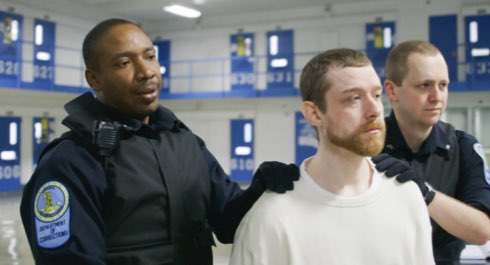 October 20, 2016
SIFF Cinema Uptown | Free admission, RSVP required
HBO Documentary Films and SIFF present the Seattle premiere of Solitary, an unprecedented look at long-term solitary confinement in the U.S. and its effects on both prisoners and guards, as told through the personal stories of those on either side of the cell walls who are living it every day. Filmmakers Kristi Jacobson and Julie Goldman in attendance for Q&A discussion.
There are 100,000 US citizens in solitary confinement across the country, a staggering number which has prompted comment from both President Obama and the Pope. Situated in rural Virginia, 300 miles from any urban center, Red Onion State Prison is one of over 40 supermax prisons across the US built to hold prisoners in 8'x10' cells for 23 hours a day. With unprecedented access, Director Kristi Jacobson offers a revealing and moving portrait of life inside solitary confinement.
Filmed over the course of one year, this eye-opening film braids stark prison imagery, stories from correction officers, and intimate reflections from the men who are locked up in isolation. The inmates share the paths that led them to prison and their daily struggles to maintain their sanity. Through the moving stories of the people who are immersed in this system, Solitary offers a rare window into life on both sides of the bars and prompts challenging core questions about punishment in America today.
Director:

Kristi Jacobson and Julie Goldman

Country:

USA

Year:

2017

Running Time:

80 minuntes plus discussion