Wild Style and Jamel Shabazz: Street Photographer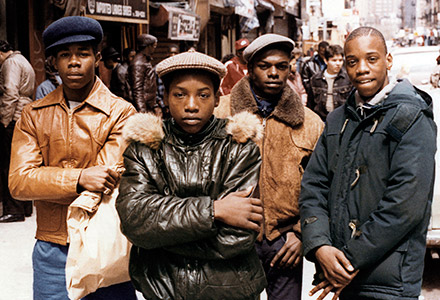 September 19, 2013
Director Charlie Ahearn in person
Director Charlie Ahearn joins us in person with two films on 80s hip-hop style: the classic Wild Style and his new documentary on photographer Jamel Shabazz.
In the infancy of hip-hop, Brooklyn-born photographer Jamel Shabazz began a twenty-five year mission to create a portrait of the hip-hop generation, culminating in the influential photo book "Back In The Days". Director Charlie Ahearn joins Shabazz for the story of his career, and interviews the photograph subjects (and future stars) to reveal the true stories behind images that have come to define hip-hop in its formative days.
Also screening, the 30th anniversary restoration of Ahern's 1983 film Wild Style, a loose narrative chronicle of the early days of New York City hip-hop featuring authentic performances, b-boying, freestyle rapping, and graffiti art. A true hip-hop classic, the film features such legends of the scene as Fab Five Freddy, Lee Quinones, Lady Pink, the Rock Steady Crew, The Cold Crush Brothers, Queen Lisa Lee of Zulu Nation, and Grandmaster Flash.
---
Special Presentation
$13 | $8 Members | $12 Seniors & Youth | Admission is for both films
SIFF Cinema passes will be accepted | Vouchers may be redeemed at the rate of 2 vouchers per ticket
Program order: Jamel Shabazz | Q&A | Wild Style
---
Jamel Shabazz is an Artists Public Domain/Cinema Conservancy release.
Director:

Charlie Ahearn

Country:

USA

Running Time:

Approx 186 Minutes