Selected UK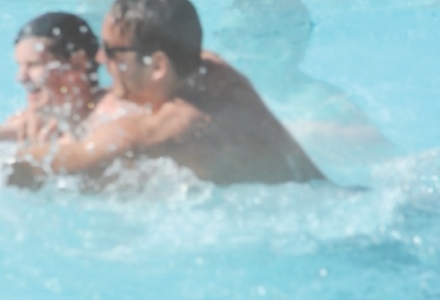 April 17, 2014
Some of the best emerging film and video artists from the UK are showcased in this diverse program of experimental short films celebrating the moving image. Presented in person by program curator Jamie Wyld.
Touring the US this summer, Selected UK is a new collection of artists' film and video chosen by the artists shortlisted for The Film London Jarman Award, who have chosen work by up-and-coming, fresh filmmaking talent, to develop an invigorating new program of work.
Selected UK will be introduced by Jamie Wyld, director of videoclub (UK) and co-curator of the program.
Programme
Arrastre – Nicholas Brooks
Boys – Piotr Krzymowski
Cohesion – Daniel Shanken
I spray hairspray into the air – Emma Alonze
Just About Managing – Edward Thomasson
Making Adidas Mermaid - Sophie Lisa Beresford
The Miracle Methods Series: East, West, North, South – Frances Scott
Silk – Naheed Raza
Two Lakes – Amelia Bande, Deborah Bower, Mat Fleming, Annette Knol
What Are You Doing Man? They're Cooking My Men Like Sausages – Cheryl Simmons
---
Produced by videoclub and FLAMIN (Film London Artists' Moving Image Network). Supported by Arts Council England and Film London.
Country:

United Kingdom

Year:

2014

Running Time:

90 Minutes

Format:

HD Video