The Life Aquatic With Steve Zissou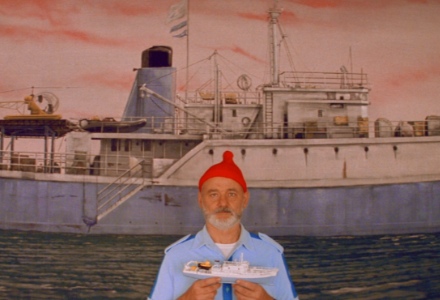 July 15, 2014
Inspired by the life of Jacques Cousteau, Wes Anderson's love letter to discovery and adventure stars Bill Murray as the titular oceanographer, who is on a mission to enact revenge on the Jaguar Shark, which killed his partner.
Along for the ride are his emotional second-in-command Klaus, a Brazilian safety expert (and David Bowie enthusiast), a pregnant journalist, and a new crewman who claims to be his long lost son.
"Now if you'll excuse me, I'm going to go on an overnight drunk, and in 10 days I'm going to set out to find the shark that ate my friend and destroy it."
Director:

Wes Anderson

Principal Cast:

Bill Murray, Owen Wilson, Cate Blanchett, Anjelica Huston, Willem Dafoe, Jeff Goldblum, Michael Gambon, Bud Cort

Country:

USA

Year:

2004

Running Time:

118 Minutes