Films4Adults 2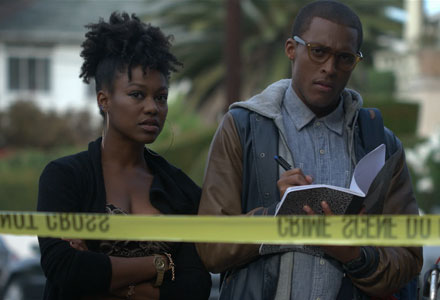 August 31, 2014
Unsettling, bizarre, occasionally just an adventure. Not for the whole family, some adult content.
Packaged Films

Aban + Khorshid
d. Darwin Serink | USA | 13min.
An intimate portrait of two imprisoned Iranian men, remembering the world in which they met and fell in love.

H7N3
d. Iris K. Shim | USA | 11min.
A doctor struggles with his professional obligations as he attempts to diagnose a little girl's alarming symptoms on the eve of a viral outbreak.

White Night
d. Sabrina Sarabi | Germany | 21min.
A young couple gets themselves into a role play, she, as a prostitute, he, as her customer. But soon enough the borders between reality and game, between role and identity begin to melt.

Straight Down Low
d. Zach Wechter | USA | 25min.
A neo-noir detective story, set in the inner city... A shrewd high school detective must solve a curious gangland crime to protect the girl he loves.

Effed!
d. Renny Maslow | USA | 19min.
Two friends pedal across a post-apocalyptic landscape on a tandem beach cruiser and face the question: when oil runs out, where exactly is the line that society can cross before it ceases to be a society at all?