Dead Pigs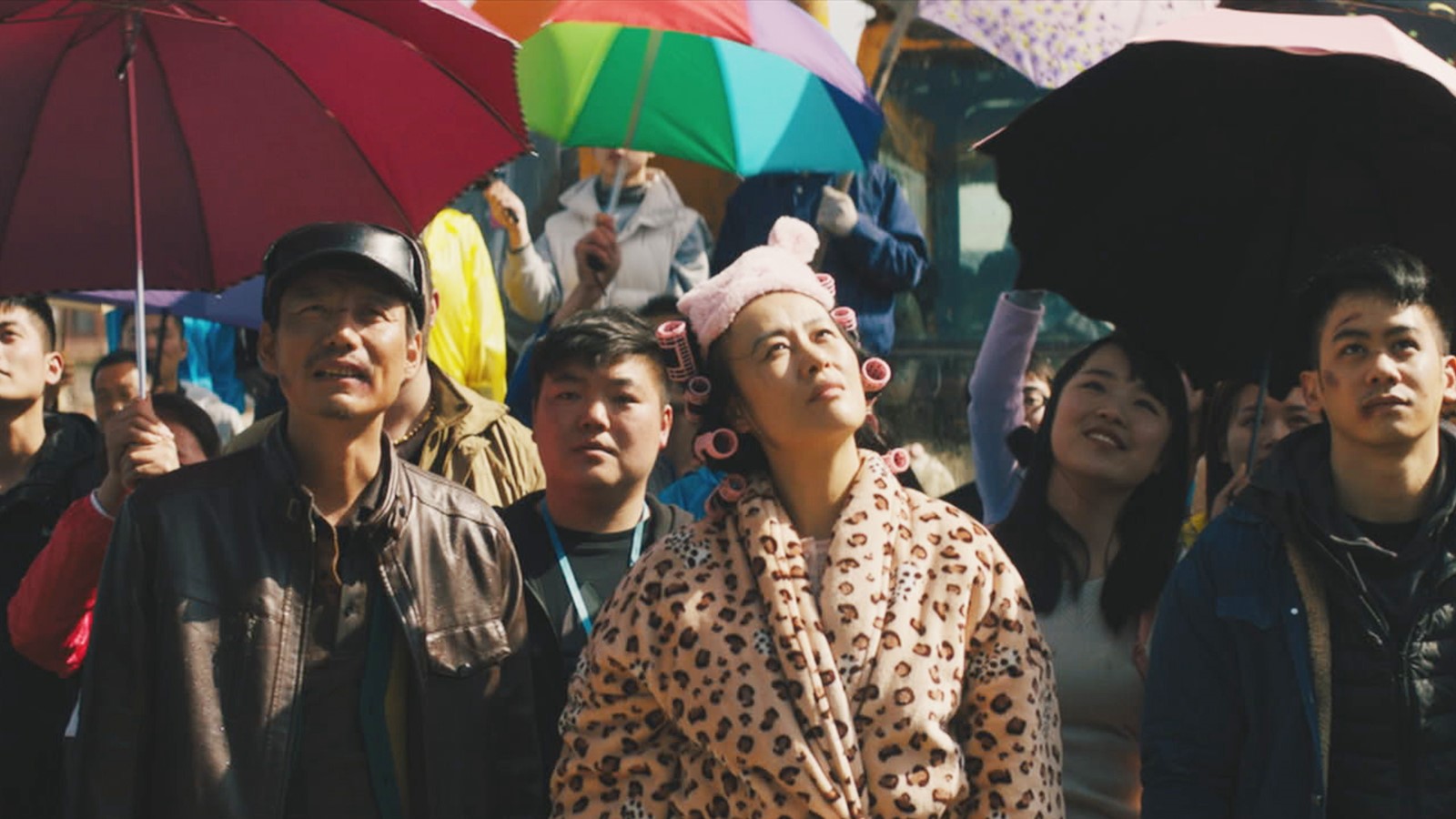 June 17, 2018
Five Shanghai residents-a haggard pig farmer, a stubborn salon owner, a deceptive busboy, a foreign architect, and a brittle rich girl-find their lives converging amidst the backdrop of a mysterious river of dead swine (a real-life event) in Chinese-American director Cathy Yan's effervescent cinematic mosaic.
SIFF 2018 (New Directors Grand Jury Prize)
China's growth in the early 21st century is often regarded as a headlong pursuit of wealth at the expense of tradition, yet this effervescent first feature film by Chinese-American writer and director Cathy Yan argues that the unifying symbol of the world's biggest economy is pork. Told in five intersecting narratives, often based on true events, Dead Pigs takes a deliberately uneven, hyper-kinetic look at the wrenching changes affecting greater Shanghai. The characters in this brightly colored circus include Candy Wang (Vivian Wu), a beauty salon owner who lives defiantly in the last wooden house on her razed block and refuses to sell to developers, led by opportunistic American architect, Sean (David Rysdahl). Meanwhile, Candy's brother (Yang Haoyu) is a pig farmer struggling with a mysterious disease decimating the local swine population. The farmer's son, Wang Zhen (Mason Lee) pretends to be a successful businessman but is secretly just a waiter. Yo-yoing from serious to screwball—with a few musical numbers thrown in—and bristling with social commentary, Dead Pigs is both a dizzying comic delight and a love letter to the intrepid, pragmatic Chinese who are coping with the inexorable vicissitudes of "progress."

Director Biography
Cathy Yan attended Yale University, where she received a bachelor's degree in Public Relations. She worked as a reporter for the Wall Street Journal for a year and was one of the youngest writers in the paper's history to write multiple front-page stories. Yan then went on to get an MBA and MFA in film at New York University. Her script for Dead Pigs was on the Purple List 2015, which features the best screenplays from NYU's graduate film school.
Original Language Title:

Hai Shang Fu Cheng

Director:

Cathy Yan

Principal Cast:

Vivian Wu, Yang Haoyu, Li Meng, Mason Lee, David Rysdahl

Country:

China, USA

Year:

2018

Running Time:

130 minutes

Producer:

Jane Zheng, Clarissa Zhang, Jia Zhangke

Screenplay:

Cathy Yan

Cinematographers:

Federico Cesca

Editors:

Alex Kopit

Music:

Andrew Orkin

Filmography:

Debut Feature Film

Language:

Chinese, English

Has Subtitles:

Yes