Father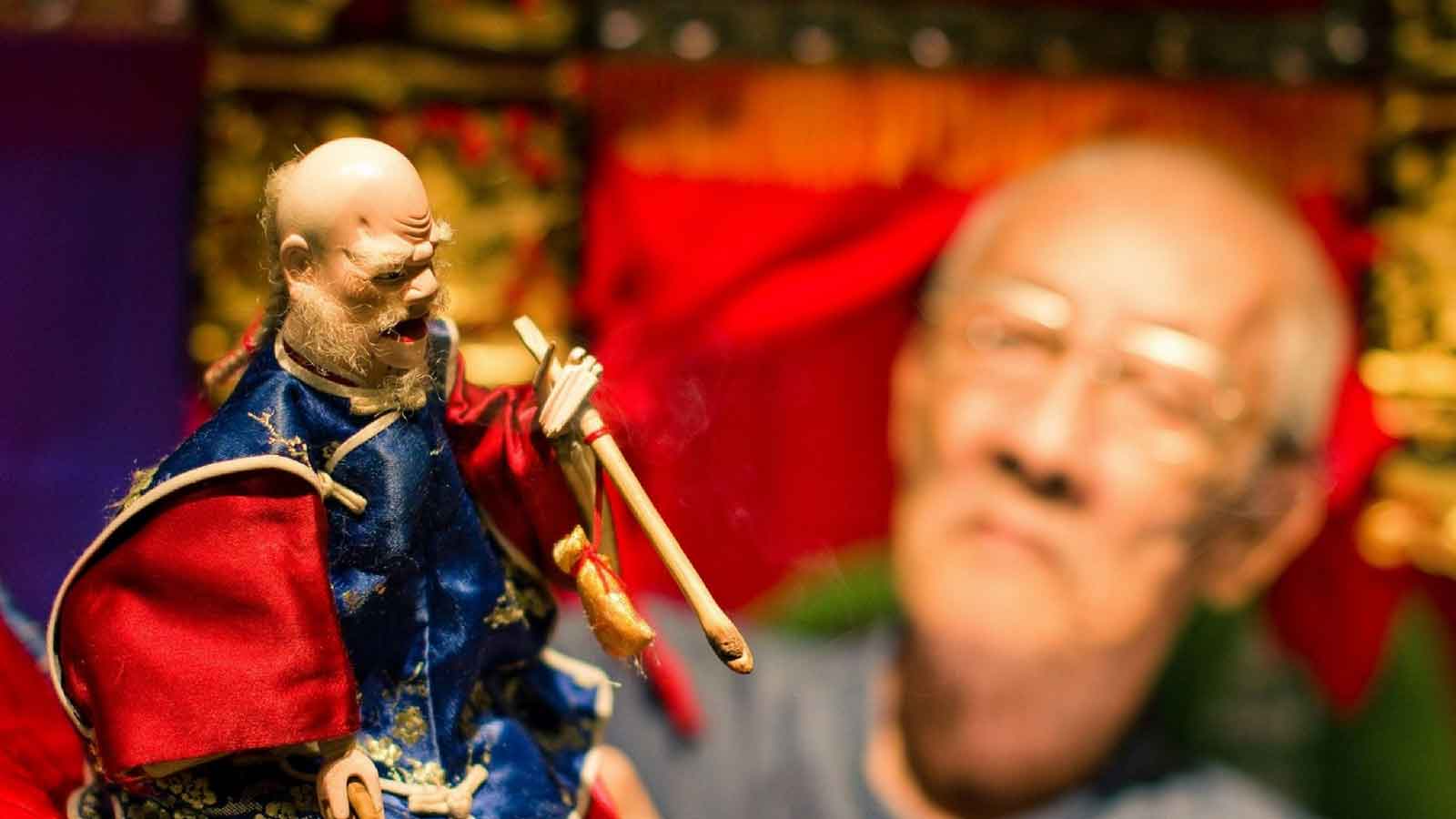 June 30, 2018
Chen Hsi-huang is the eldest son of Li Tien-lu, the renowned Taiwanese glove puppeteer, but his relationship with his father had always been strained.
一只看似樸實的紅盒子,裡頭裝著掌中戲大師李天祿長子,也是國寶級藝師陳錫煌師傅承襲布袋戲表演功夫的來源、掌上功夫的祕密。李天祿因入贅陳家,長子按規定得姓陳。父親巨人般的身影、異姓父子的特殊關係,為兩人種下難解心結。
AR and VR equipment for Taiwanese traditional puppetry will be available during the free short film series on 6/29
This will be followed by Q&A with director Yang Li-chou 楊力州
At the age of 79, Chen set up his own troupe, which soon earned recognition all over the world. This film also shows the struggle in preserving a piece of culture/art in the modern world.

一只看似樸實的紅盒子,裡頭裝著掌中戲大師李天祿長子,也是國寶級藝師陳錫煌師傅承襲布袋戲表演功夫的來源、掌上功夫的祕密。李天祿因入贅陳家,長子按規定得姓陳。父親巨人般的身影、異姓父子的特殊關係,為兩人種下難解心結。在每次演出前,陳錫煌總會向紅盒子裏的戲神田都元帥,祈求表演順利,但戲迷其實早就散了,戲台也被其他娛樂所取代...。
Original Language Title:

紅盒子

Director:

Li-chou Yang

Country:

Taiwan

Year:

2018

Running Time:

99 minutes

Website:

http://www.seataff.org/

Has Subtitles:

Yes

Rating:

PG