Sonic Shorts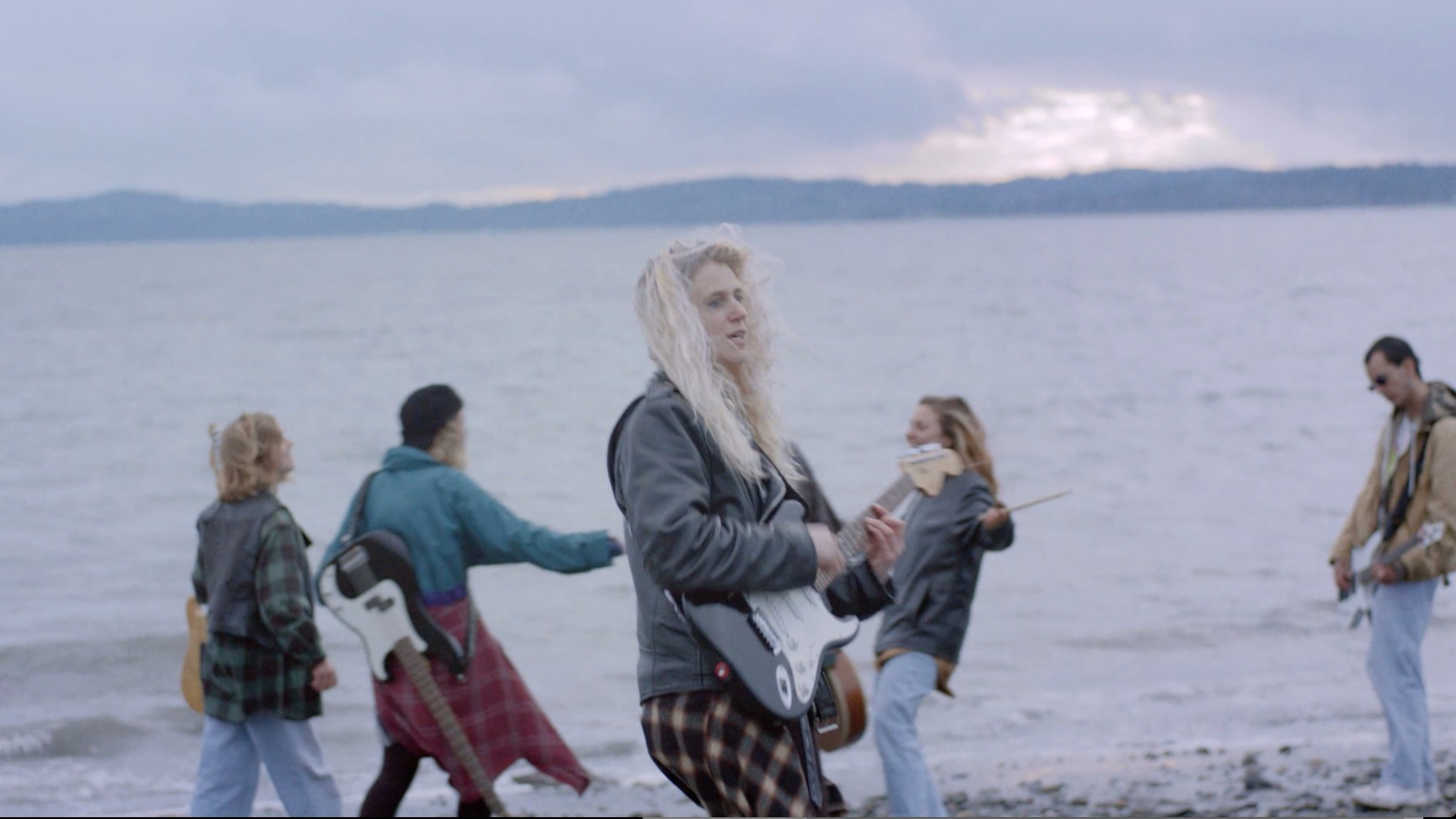 A mixed bag of music videos that both excite and entertain in the spirit of Bumbershoot.
*This program begins at 6:30pm.
Content may not be suitable for young or sensitive viewers.
Packaged Films
Oh My
d. Tess Martin | Netherlands | 4 min | Music: The Animators
A starry night, tracks in the snow. A girl desperately pursues a creature into a desolate, surreal, white landscape.
Holy Fire
d. Roman Rütten | USA | 7 min | Music: Luke Atencion, Lou Umbra
A woman who fights her inner demons in her loneliness finally decides to change her life and contact her daughter she gave up to adoption at a very early age.
The Navigator (Official Music Video)
d. Erin Nichole Boyt | USA | 5 min | Music: March to May
Sirens lead a sailor to his doom as he charts his way home in this take on a classic myth, set to music and choreography from the beautiful Pacific Northwest.
Different Now
d. Bobby McHugh | USA | 4 min | Music: Chastity Belt
This music video from director Bobby McHugh lovingly homages Temple of the Dog's classic "Hunger Strike."
Invincible
d. Dan Brown | USA | 4 min | Music: Big Wild
Blurring the line between fantasy and reality, Big Wild's "Invincible" is a modern-day fairy tale pitting the forces of good and evil against one another in, what else, but a supernatural tennis match.
Tonight
d. Carlos A.F. Lopez | USA | 3 min | Music: Dude York
Dude York spends one wild day in the dying malls of Seattle.
How Do I Get There
d. Tyler Russell | USA | 4 min | Music: Don Bryant
Legendary Memphis Soul Singer, Don Bryant, explores how we question ourselves and our existence in "How Do I Get There?"
Prophets of Doom
d. Michael Jasud | USA | 4 min | Music: Dead Soldiers
Dead Soldiers hit the streets of Memphis to spread word of the coming apocalypse, but end up just getting drunk instead.
New Boo
d. Catherine Harris-White, Dave Wilson | USA | 5 min | Music: SassyBlack
"New Boo" is about the ups & downs & unexpected snags of dating. The inevitable awkward moments, the romanticizing of a single interaction and of course the non-relatable. We are all looking for some sort of love and validation, and the familiarity of new faces/loves can bring up past feels or send you on a rush, how will you react to the end result?"
Photograph
d. Christopher Harrell | USA | 4 min | Music: Cataldo
Strange lyrical visualizations. Performance. Bizarre imagery from the world of photography. Photograph is a multi-layered commentary on our memories, associations, and the way we present ourselves to the world, or maybe it is just a fun weird music video.
Dime
d. Leena Joshi | USA | 4 min | Music: DoNormaal
Follow Christianne Karefa-Johnson (DoNormaal) around town during one of those very first brilliantly lit, syrupy days of summer in Seattle.
Arcadian
d. Sherif R.Alabede | USA | 5 min | Music: Symbion Project
"Arcadian" is a song about escapism ~ consciously and intentionally making a choice to transform from one state to another as a form of leaving something painful behind, even with a loss of identity. The idea behind "Arcadian" video was to create visuals that hinge on fantasy, escapism and use dance as the expressive language. A prison setting and impending execution seemed an appropriate metaphor to convey those themes. There had to be a sense realism in capturing subject matter as dark as a prisoner being executed (the "transformation"). As such, a conscience effort was made to lighten up the mood using a vibrant pink
color palette. Pink became a dominate color in the fantasy world, whereas greens and pure blacks showed the stark environ of the real world.
Bitch Island
d. Linda Fenstermaker | USA | 4 min | Music: Mommy Long Legs
Seattle punk feminist band Mommy Long Legs play out their fantasy vacation complete with wigs, glitter and ken dolls. We all just want to go to Bitch Island!