Cinema Italian Style: Goddess of Fortune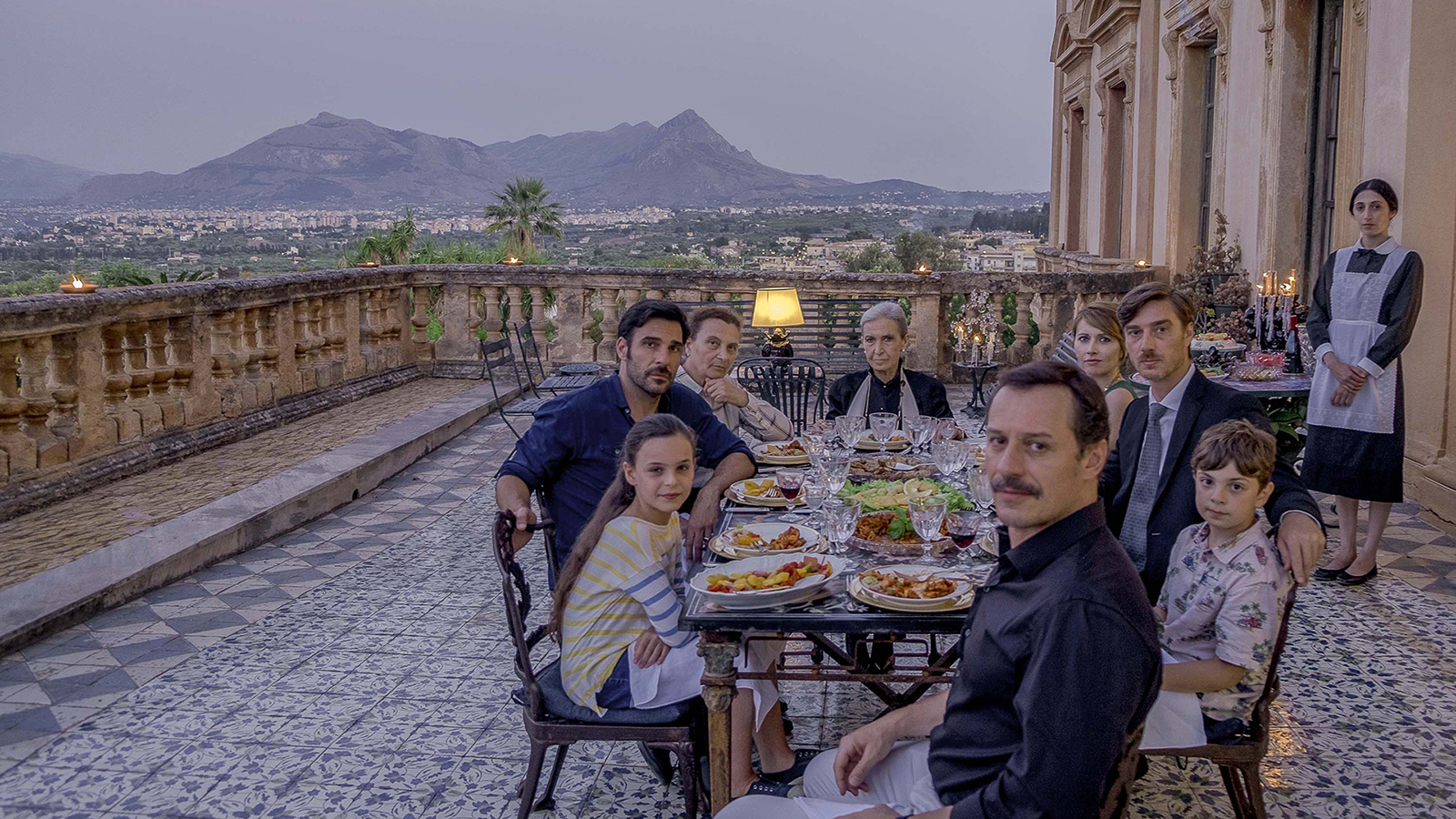 December 10 - 17, 2020
In director Ferzan Ozpetek's newest film, Stefano Accorsi and Edoardo Leo are a long-term couple in crisis, who have everything shaken up when their best friend (Jasmine Trinca) shows up with children and suitcases in tow. A Roman story of love, friendship, and family of all kinds.
Available to view December 10 - 17 with Cinema Italian Style pass or individual ticket for this film. 48 hours to complete viewing once started.
On a beautiful Roman terrace, Arturo and Alessandro (Stefano Accorsi and Edoardo Leo), a handsome, fortysomething, long-term gay couple, are celebrating their marriage but clearly in crisis. Suddenly, Alessandro's best friend and ex-lover Annamaria (Jasmine Trinca) bursts in, suitcases and children in tow. She won't be staying long (she's due to be hospitalized on account of suspicious headaches), but her two young children are there for the long haul, whether the men like it or not. The couple now find themselves faced with a level of responsibility that eclipses their problems, as it opens them to the world of extended families and love in all its forms.
Original Language Title:

La Dea Fortuna

Director:

Ferzan Ozpetek

Principal Cast:

Stefano Accorsi, Edoardo Leo, Jasmine Trinca, Barbara Alberti, Serra Yilmaz, Sara Ciocca

Country:

Italy

Year:

2020

Running Time:

115 min.

Producer:

Tilde Corsi, Gianni Romoli

Screenplay:

Gianni Romoli, Silvia Ranfagni, Ferzan Ozpetek

Cinematographers:

Gian Filippo Corticelli

Editors:

Pietro Morana

Music:

Pasquale Catalano

Filmography:

Naples in Veils (2017), Red Istanbul (2017), Fasten Your Seatbelts (2014), A Magnificent Haunting (2012), Loose Cannons (2010), A Perfect Day (2008), Saturn in Opposition (2007), Sacred Heart (2005), Facing Windows (2003), His Secret Life (2001), Harem Suare (1999), Steam: The Turkish Bath (1997)

Has Subtitles:

Yes