Cinema Italian Style: Golden Men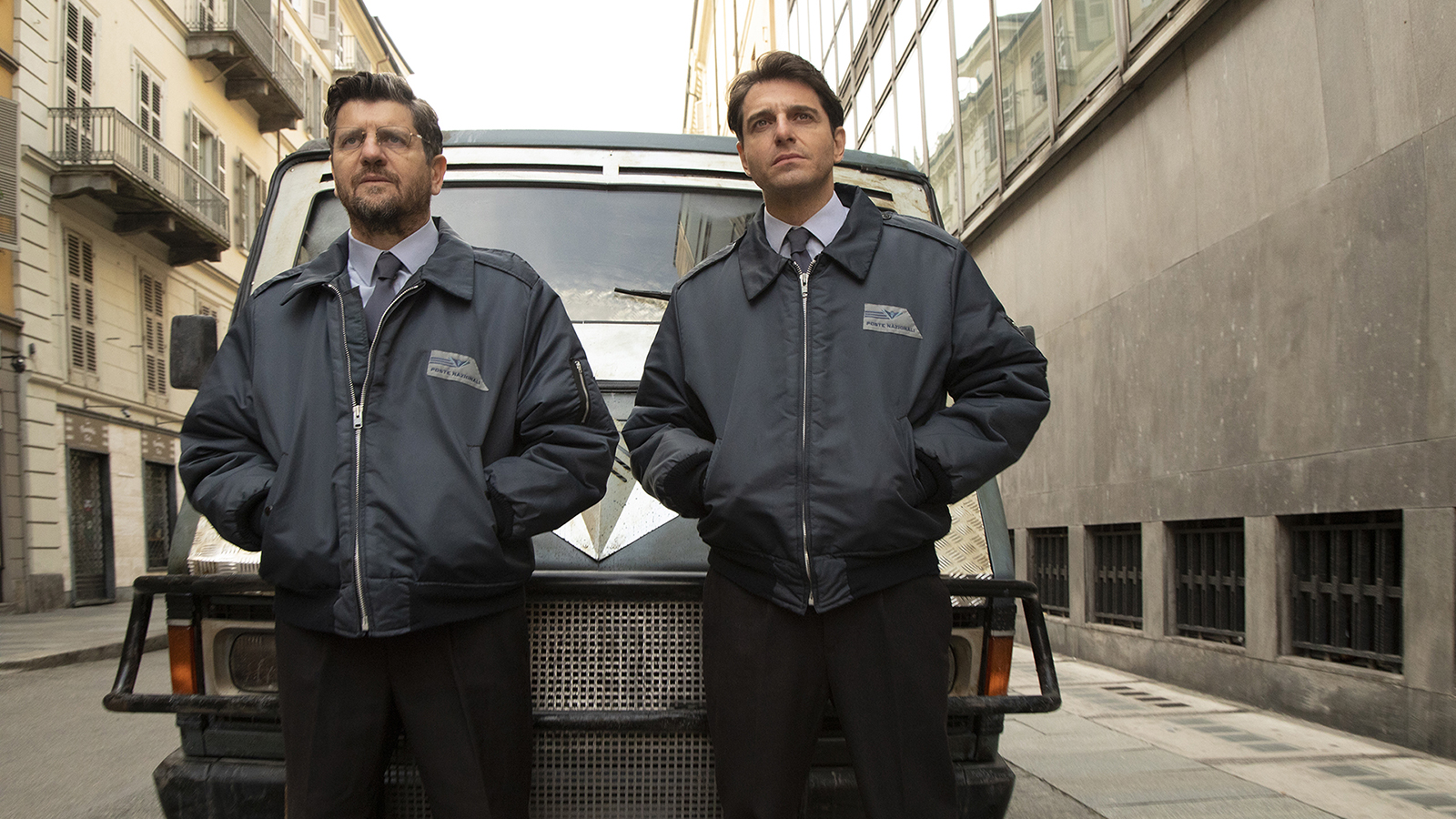 December 10 - 17, 2020
A notorious 1990s armored car heist and its aftermath is viewed from multiple perspectives—drivers, ex-boxers, go-go dancers—in this slick, nonlinear crime thriller based on the wild true story that set Italy ablaze.
Includes pre-recorded Q&A with Cinema Italian Style programmer Angelo Acerbi and director Vincenzo Alfieri
Geoblock: Available only in Washington, California
Available to view December 10 - 17 with Cinema Italian Style pass or individual ticket for this film. 48 hours to complete viewing once started.
It's Christmastime in Turin, 1995, and Luigi Meroni (Giampaolo Morelli, Love And Bullets) dreams of a playboy lifestyle worlds away from the one he leads. But times are tough, and it looks like he's going to be stuck working the postal service for the next 20 years. If ever there was a time to take a chance, it's now, so he and a group of desperate men decide to rob the armored truck he drives day in and day out. The plan: Put the smallest of the men in a safe the police escort never checks, have him switch out the money with equally weighted bags of football-magazine tear-outs, and jet off as soon as possible to catch the semifinals match between Juventus and Torino. Just when it looks like the heist has succeeded, the movie rewinds and switches focus to Alvise Zago (Fabio De Luigi, Happy Family), a family man and Luigi's co-worker. From this new angle, the heist is more complicated than first indicated, and the aftermath even more so. When the movie rewinds again to focus on an ex-boxer and his go-go dancer girlfriend, all hell breaks loose. Based on the wild true story that set Italy ablaze, Golden Men is a nonlinear crime thriller that tightens the screws with every passing minute.
Original Language Title:

Gli uomini d'oro

Director:

Vincenzo Alfieri

Principal Cast:

Fabio De Luigi, Giampaolo Morelli, Edoardo Leo, Giuseppe Ragone, Gian Marco Tognazzi

Country:

Italy

Year:

2019

Running Time:

103 min.

Producer:

Federica Lucisano, Fulvio Lucisano

Screenplay:

Vincenzo Alfieri, Renato Sannio, Giuseppe Stasi

Cinematographers:

Davide Manca

Editors:

Vincenzo Alfieri

Music:

Francesco Cerasi

Filmography:

I peggiori (2017)

Language:

Italian

Has Subtitles:

Yes