Cinema Italian Style: Kidz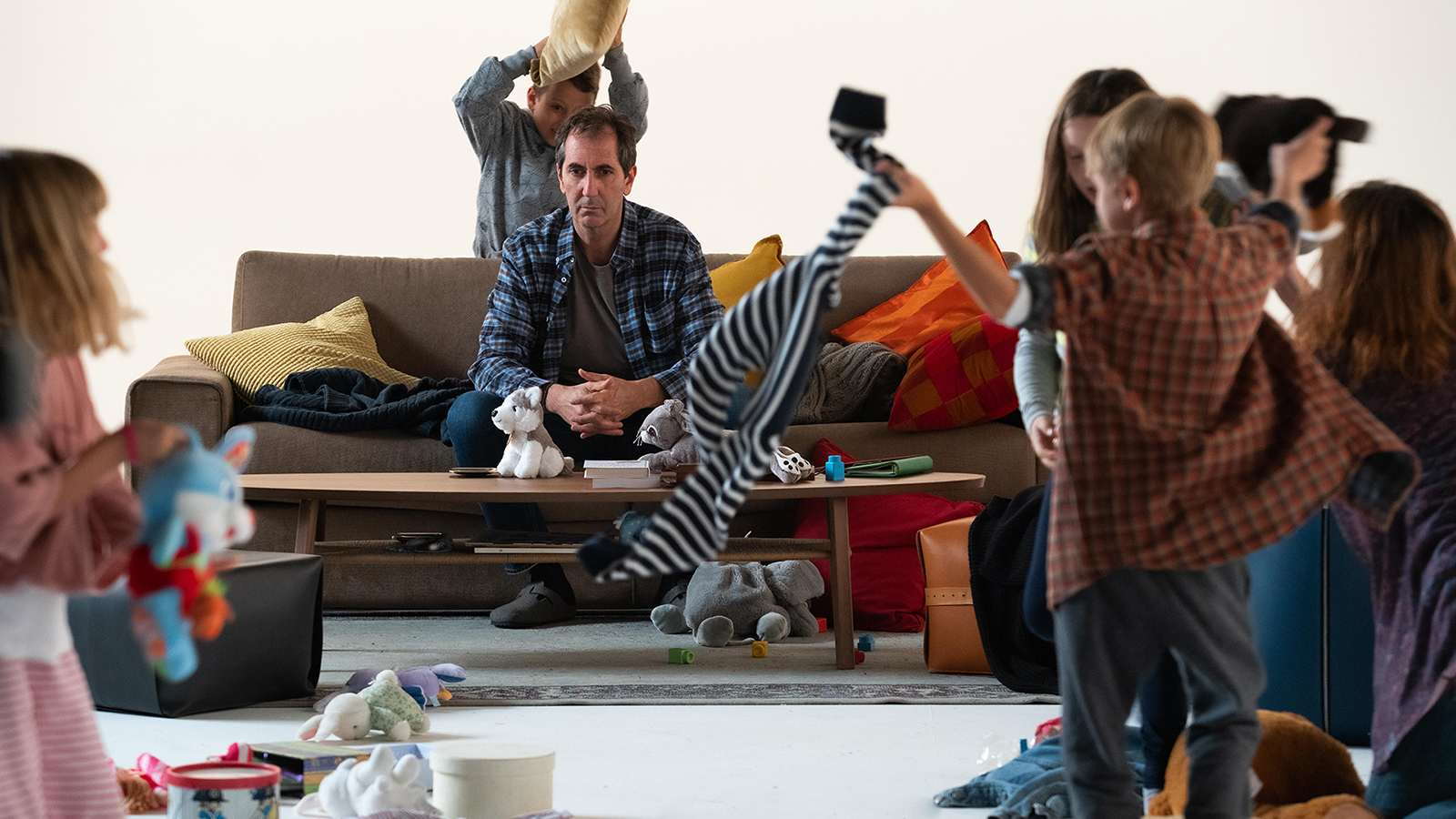 December 10 - 17, 2020
Nicola and Sara have a six-year-old daughter, thriving careers, and a stable marriage. When their second child is born, they realize that maintaining balance in their relationship might be more difficult than they anticipated in this knockout comedy about the pressures of child-rearing in an uncertain economic time.
Includes pre-recorded Q&A with Cinema Italian Style programmer Angelo Acerbi and director Giuseppe Bonito.
Available to view December 10 - 17 with Cinema Italian Style pass or individual ticket for this film. 48 hours to complete viewing once started.
Nobody said raising kids was easy, but Sara (Paola Cortellesi, Like a Cat on a Highway) and Nicola (Valerio Mastandrea, SIFF 2018's Little Tito and The Aliens) are still having a hell of a time. After their latest squabble over parental responsibilities, Sara stops for a moment, assesses the situation, and takes a running jump out of their apartment window. And this is not the only time in the movie she does this. While these desires are just the daydreams of a harried parent, Kidz indulges in such wall-breaking, death-defying sequences over the course of its inventive running time. In the past, Sara and Nicola had a great marriage; they loved each other, they had fulfilling jobs, and their six-year-old daughter Anna was a breeze to raise. But all that changed when Sara becomes pregnant with their second child. Now they are stuck with Pietro, a baby boy-shaped powder keg that explodes at the slightest provocation, and soon everything they took for granted seems impossible to reclaim. A playful, relatable, uproarious film that constantly pulls the rug out from under you—fantasy babysitters, dream-logic trials, and a delightful, recurring use of Beethoven's Sonata No. 8—Kidz is a knockout comedy about the pressures of child-rearing in an uncertain economic time.
Original Language Title:

Figli

Director:

Giuseppe Bonito

Principal Cast:

Paola Corellesi, Valerio Mastandrea, Stefano Fresi, Valerio Aprea

Country:

Italy, Spain

Year:

2020

Running Time:

98 min.

Producer:

Lorenzo Mieli, Mario Gianani

Screenplay:

Mattia Torre

Cinematographers:

Roberto Forza

Editors:

Giogiò Francini

Music:

Giuliano Taviani, Carmelo Travia

Filmography:

Debut Feature Film

Language:

Italian

Has Subtitles:

Yes