Cinema Italian Style: The Champion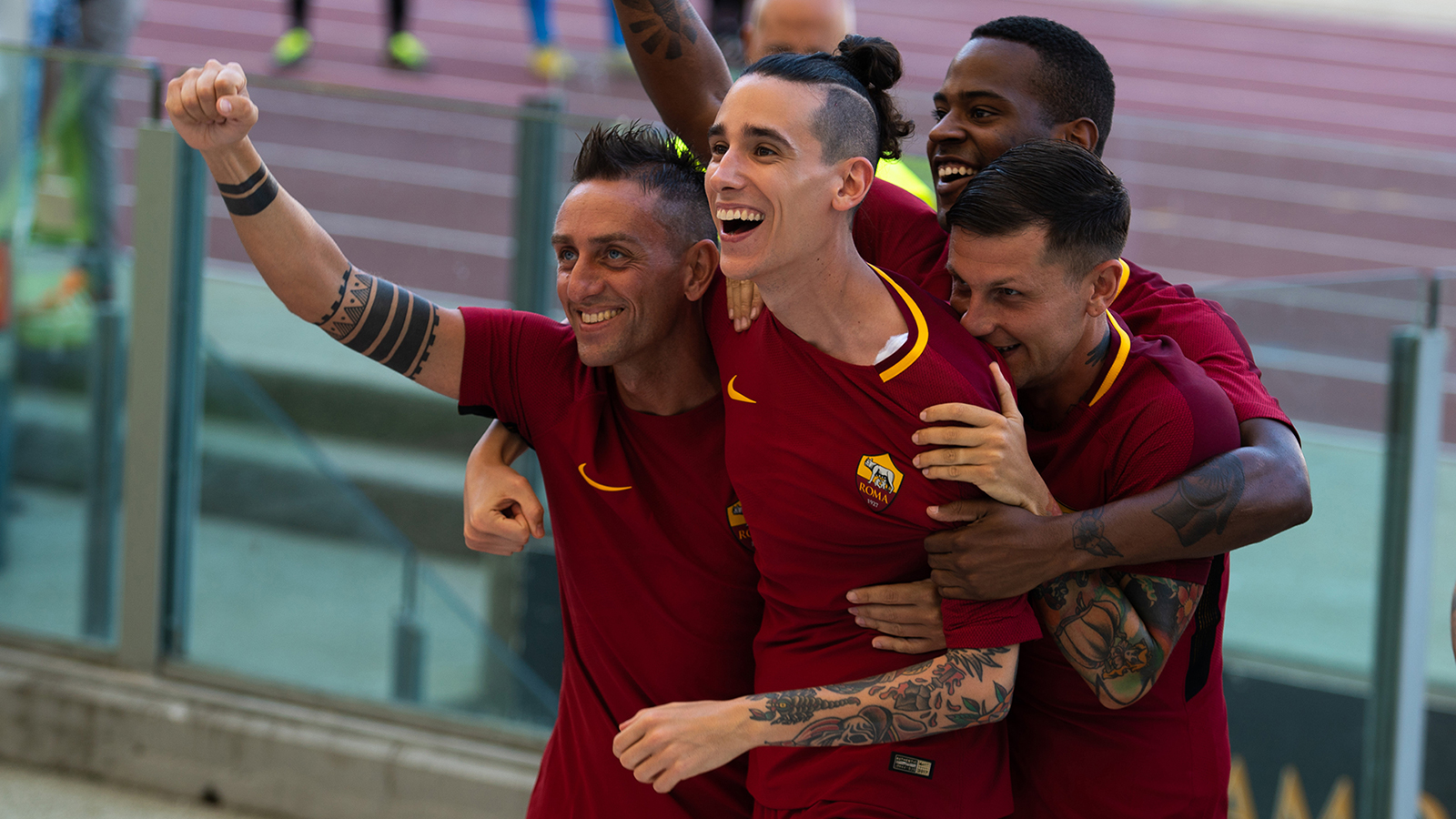 December 10 - 17, 2020
When a hotheaded superstar striker for Roma gets into terrible trouble, his coach forces him to study under the tutelage of a humble history teacher in this intimate, inspirational sports drama out of Italy.
Available to view December 10 - 17 with Cinema Italian Style pass or individual ticket for this film. 48 hours to complete viewing once started.
Christian Ferro (Andrea Carpenzano, Boys Cry) is a hotheaded striker for the Roma football club. When he's not getting into fights on the field, he's a hard-partying, sportscar-driving, girl-chasing hurricane. But after he gets busted shoplifting, the president of his team demands he shape up or ship out. To make sure Christian gets his high-school diploma, the team hires Valerio (Stefano Accorsi, also in Cinema Italian Style 2020's Goddess of Fortune), a harried personal tutor whose career has seen better days. There will be a test every week, and if Christian doesn't pass, he doesn't play. And if he doesn't play, good luck staying on contract with the team he grew up idolizing. But Valerio has skin in the game, too. As the two commiserate over shared family tragedies, perhaps their fraught relationship can turn into a proper friendship. Making his directorial debut, Leonardo D'Agostini takes a familiar story and finds new grace notes; the browbeaten tutor is not a saint, nor is the athlete an unrepentant bully. Instead, they are both flawed people searching for decency in an exploitative world.
Original Language Title:

Il Campione

Director:

Leonardo d'Agostini

Principal Cast:

Stefano Accorsi, Andrea Carpenzano, Mario Sguegli, Anita Caprioli

Country:

Italy

Year:

2019

Running Time:

105 min.

Producer:

Matteo Rovere

Screenplay:

Giulia Steigerwalt, Antonella Lattanzi, Leonardo D'Agostini

Cinematographers:

Michele Paradisi

Editors:

Gianni Vezzosi

Music:

Stefano Ratchev, Mattia Carratello

Filmography:

Debut Feature Film

Language:

Italian

Has Subtitles:

Yes