French Cinema Now
Celebrating the best in current French-language cinema.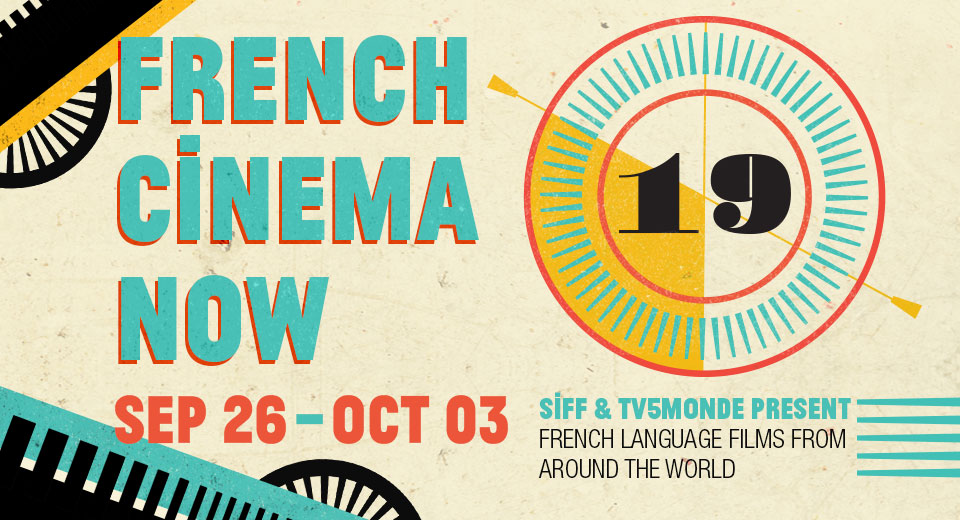 September 26 - October 3, 2019
SIFF and TV5MONDE present French Cinema Now, returning for its eighth year this fall. The 2019 edition showcases 17 extraordinary French-language features from six countries and three continents, opening with the blockbuster comedy The Shiny Shrimps. Films from veteran directors Daniel Vigne, Alain Raoust, and Philippe Faucon will be showcased alongside a new wave of filmmakers such as Marie-Sophie Chambon, Ladj Ly, Felix Moati, and Marie Garel-Weiss.
Festival Passes, as well as individual film tickets (available on each film's page), are on sale now! Join us in celebrating the best in French-language films from around the world.
FESTIVAL SCHEDULE
Thursday, September 26
6:30 PM - Opening Night Film + Party: The Shiny Shrimps
Friday, September 27
6:30 PM - A Clever Crook
8:45 PM - Our Happy Holiday
Saturday, September 28
1:00 PM - The Return of Martin Guerre
3:40 PM - The Shiny Shrimps
6:00 PM - Les Miserables
8:30 PM - Genesis
Sunday, September 29
1:00 PM - In Safe Hands
3:30 PM - Wine Sampling Event + Film: Kiss & Tell
6:00 PM - Stars By the Pound
8:30 PM - Mother's Instinct
Monday, September 30
6:30 PM - The Trouble With You
9:00 PM - The Party's Over
Tuesday, October 1
6:30 PM - Real Love
8:45 PM - Father and Sons
Wednesday, October 2
6:30 PM - Amin
8:45 PM - Kiss & Tell
Thursday, October 3
6:15 PM - Closing Night Film: Synonyms
9:00 PM - As Happy As Possible