City That Never Sleeps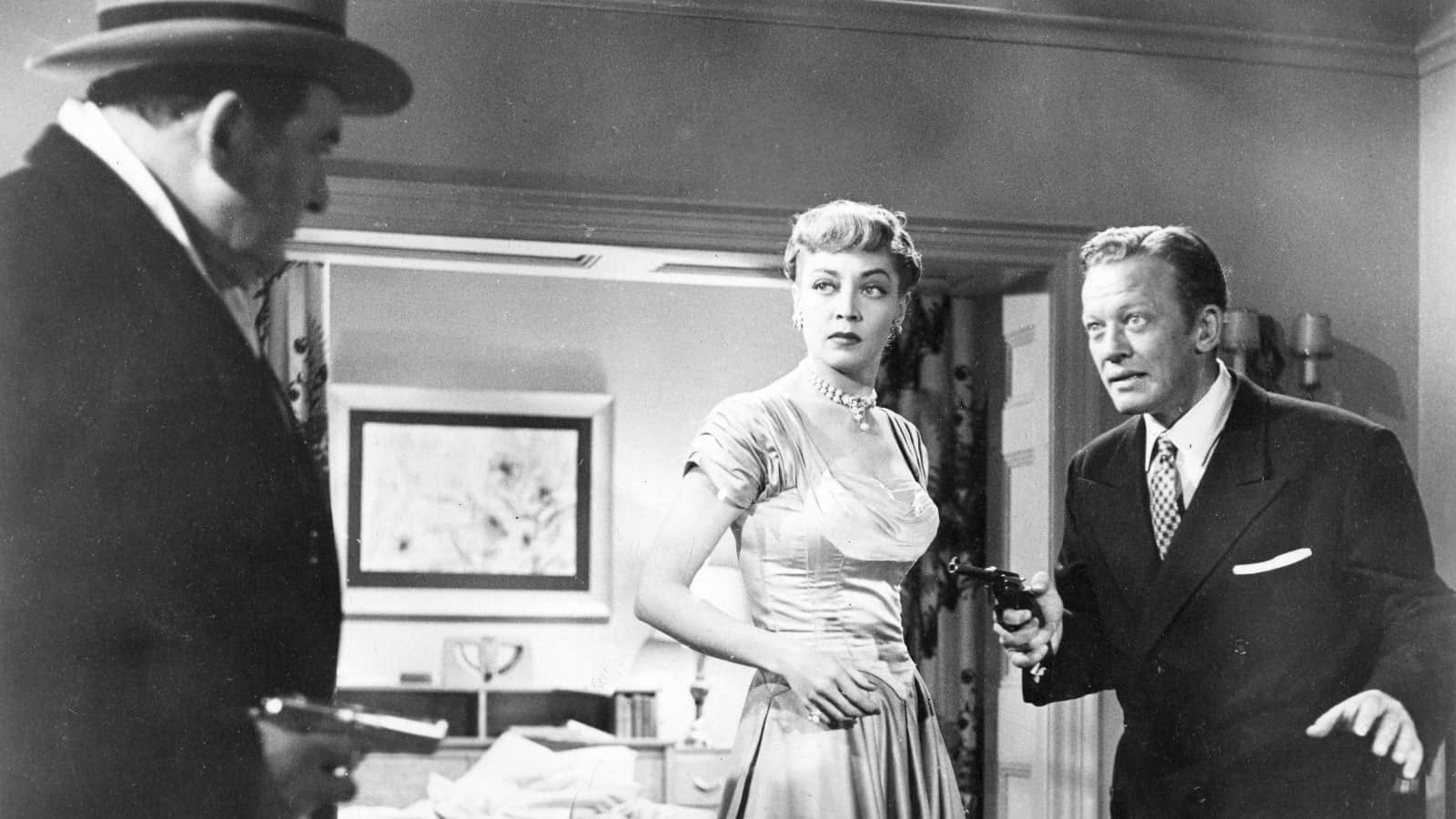 February 17, 2019
Chicago provides the backdrop of this story of a cop, who, tired of the rat race, intends to run off with his stripper girlfriend so they can start fresh, but The City has other plans.
Vouchers are not valid for this screening.
Cop Johnny Kelly (Gig Young) has had enough of Chicago. He'd run off with his stripper girlfriend Angel Face (Mala Powers) if he could only get his hands on enough scratch to stake them to a new start. Thus begins one long, fantastical night in the Windy City, where saints and sinners collide in pile-up of crimes, and Johnny's dreams and nightmares all come true. This noir oddity is a low-rent masterpiece of B moviemaking, evocatively shot by John L. Russell (Psycho).
---
Food Pop-Up
Saturday (2/16), Sunday (2/17), and Monday (2/18) only!
SIFF Cinema Egyptian Back Bar
Chef Joshua Henderson of Huxley Wallace Collective presents:
Hot Dog Sandwich ($5) - griddled hebrew national dog, butter toasted martins potato roll, ketchup and stone ground mustard
Spicy Chicken Sandwich ($8) - spiced fried chicken, martins potato roll, lemon mayo, iceberg lettuce
Frito Pie ($6) - juanita's tortilla chips topped with 3 bean chili, cheddar cheese, crema, minced onions
Director:

John H. Auer

Principal Cast:

Gig Young, Mala Powers, William Talman, Marie Windsor, Edward Arnold, Wally Cassel, Paula Raymond, Chill Wills

Country:

USA

Year:

1953

Running Time:

90 minutes

Producer:

John H. Auer

Screenplay:

Steve Fisher

Cinematographers:

John L. Russell

Language:

English