Kiss Me Deadly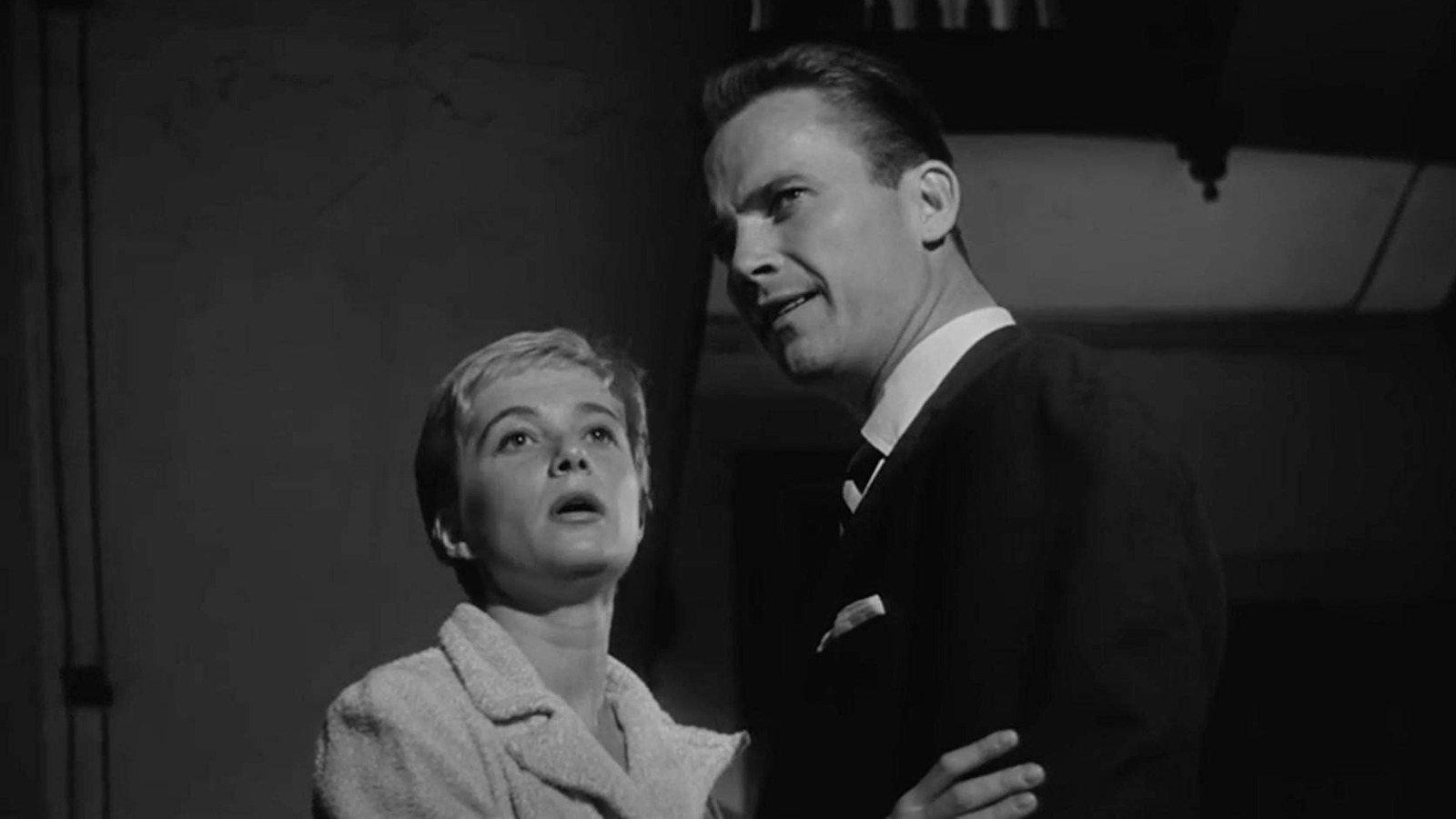 February 18, 2019
After private eye Mike Hammer and a hitchhiker are kidnapped by thugs and the girl is tortured to death, he searches for the secret behind the girl's murder.
Vouchers are not valid for this screening.
Mickey Spillane's anti-Communist hero, Mike Hammer, enjoyed a flurry of film adaptations in the '50s. In this one, screenwriter A.I. Bezzerides pulled the rug out from under Hammer, slyly subverting his "heroics" and replacing Spillane's routine crime plot with a jaw-dropping doomsday scenario. Ralph Meeker is uncomfortably attractive as Hammer: sexy, sadistic, and terminally stupid. Aldrich directs the twisted plot with a bust-out verve that heralded both the end of traditional film noir and the start of a new, more aggressive style of cinema.
---
FOOD POP-UP
Saturday (2/16), Sunday (2/17), and Monday (2/18) only!
SIFF Cinema Egyptian Back Bar
Chef Joshua Henderson of Huxley Wallace Collective presents:
Hot Dog Sandwich ($5) - griddled hebrew national dog, butter toasted martins potato roll, ketchup and stone ground mustard
Spicy Chicken Sandwich ($8) - spiced fried chicken, martins potato roll, lemon mayo, iceberg lettuce
Frito Pie ($6) - juanita's tortilla chips topped with 3 bean chili, cheddar cheese, crema, minced onions
Director:

Robert Aldrich

Principal Cast:

Ralph Meeker, Albert Dekker, Paul Stewart, Maxine Cooper, Cloris Leachman, Jack Elam

Country:

USA

Year:

1955

Running Time:

106 minutes

Producer:

Robert Aldrich

Screenplay:

A.I. Bezzerides

Cinematographers:

Ernest Laszlo

Language:

English

Format:

35mm