The Man Who Cheated Himself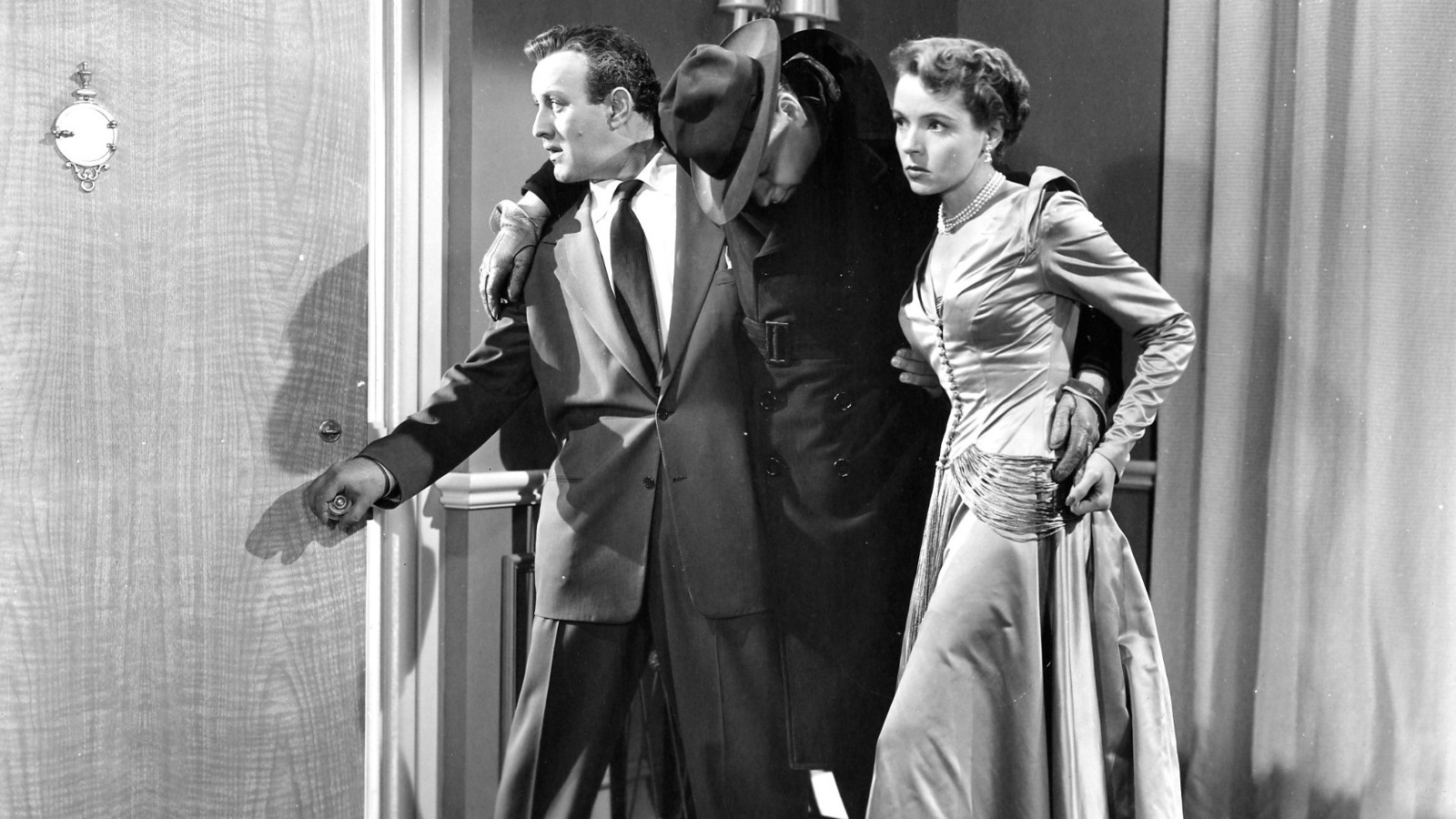 February 22, 2018
A veteran San Francisco homicide cop (Lee J. Cobb) spirals into a moral morass when his married socialite lover (Jane Wyatt, in a rare fatale role) "accidentally" bumps off her husband. Instead of playing it by the book (would that be noir?), he covers up the crime, only to have his younger brother (John Dall)-a rookie homicide dick-start putting together the pieces. This James M. Cain-style thriller gets maximum impact from its San Francisco locations, including a memorable climax at Fort Point.
Presented in a brand new 35mm restoration, funded by the Film Noir Foundation for the UCLA Film & Television Archive.
---
Join us at 6:00pm for a special pre-show performance from jazz artist Dmitri Methany!
Director:

Felix E. Feist

Principal Cast:

Lee J. Cobb, Jane Wyatt

Country:

USA

Year:

1950

Running Time:

81 minutes

Producer:

Jack M. Warner

Screenplay:

Philip MacDonald, Seton I. Miller

Cinematographers:

Russell Harlan

Editors:

David Weisbart

Music:

Louis Forbes

Filmography:

Donovan's Brain (1953); This Woman Is Dangerous (1952); The Devil Thumbs a Ride (1947); The Deluge (1933)

Language:

English

Format:

35mm

US Distributor:

Twentieth Century Fox