Pushover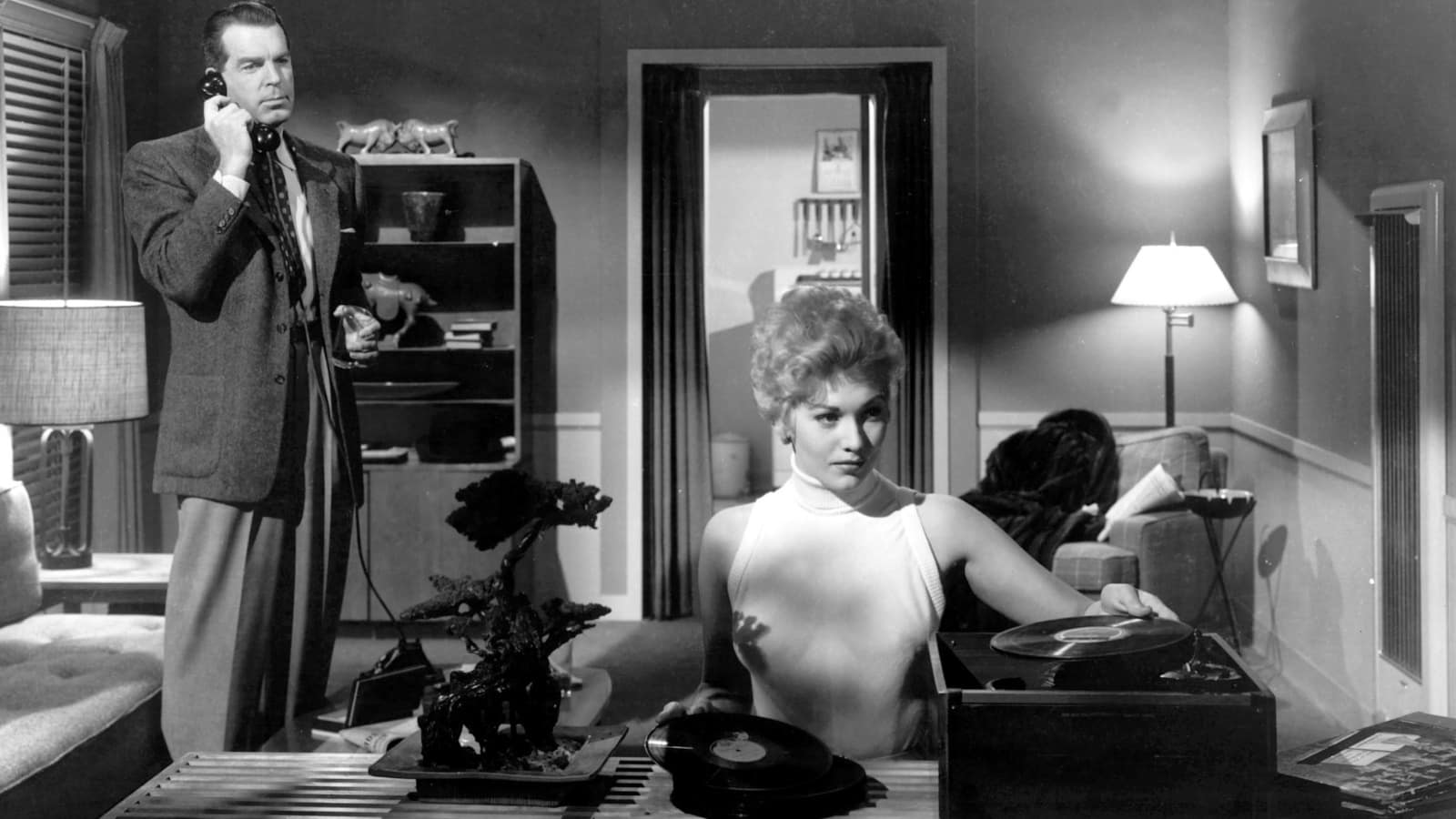 February 17, 2019
After a bank heist, a cop surveilling a robbery suspect's girlfriend falls under her spell and is seduced into plotting to steal the loot and runaway with her.
Vouchers are not valid for this screening.
Following a daring bank heist, cop Paul Sheridan (Fred MacMurray) is assigned to keep covert tabs on the main suspect's girlfriend. But once he makes contact with sexy Lona McLane (Kim Novak in her first starring role), he's on a slippery slope; she persuades Sheridan that they can escape together with the loot and leave both the crooks and the cops high and dry. A bristling, beautifully directed and photographed thriller, from a dynamite script by the redoubtable Roy Huggins.
---
FOOD POP-UP
Saturday (2/16), Sunday (2/17), and Monday (2/18) only!
SIFF Cinema Egyptian Back Bar
Chef Joshua Henderson of Huxley Wallace Collective presents:
Hot Dog Sandwich ($5) - griddled hebrew national dog, butter toasted martins potato roll, ketchup and stone ground mustard
Spicy Chicken Sandwich ($8) - spiced fried chicken, martins potato roll, lemon mayo, iceberg lettuce
Frito Pie ($6) - juanita's tortilla chips topped with 3 bean chili, cheddar cheese, crema, minced onions
Director:

Richard Quine

Principal Cast:

Fred MacMurray, Philip Carey, Kim Novak, Dorothy Malone, E.G. Marshall

Country:

USA

Year:

1954

Running Time:

88 minutes

Producer:

Jules Schermer

Screenplay:

Bill S. Ballinger, Roy Huggins, Thomas Walsh

Cinematographers:

Lester White

Language:

English

Format:

35mm