The Devil Strikes at Night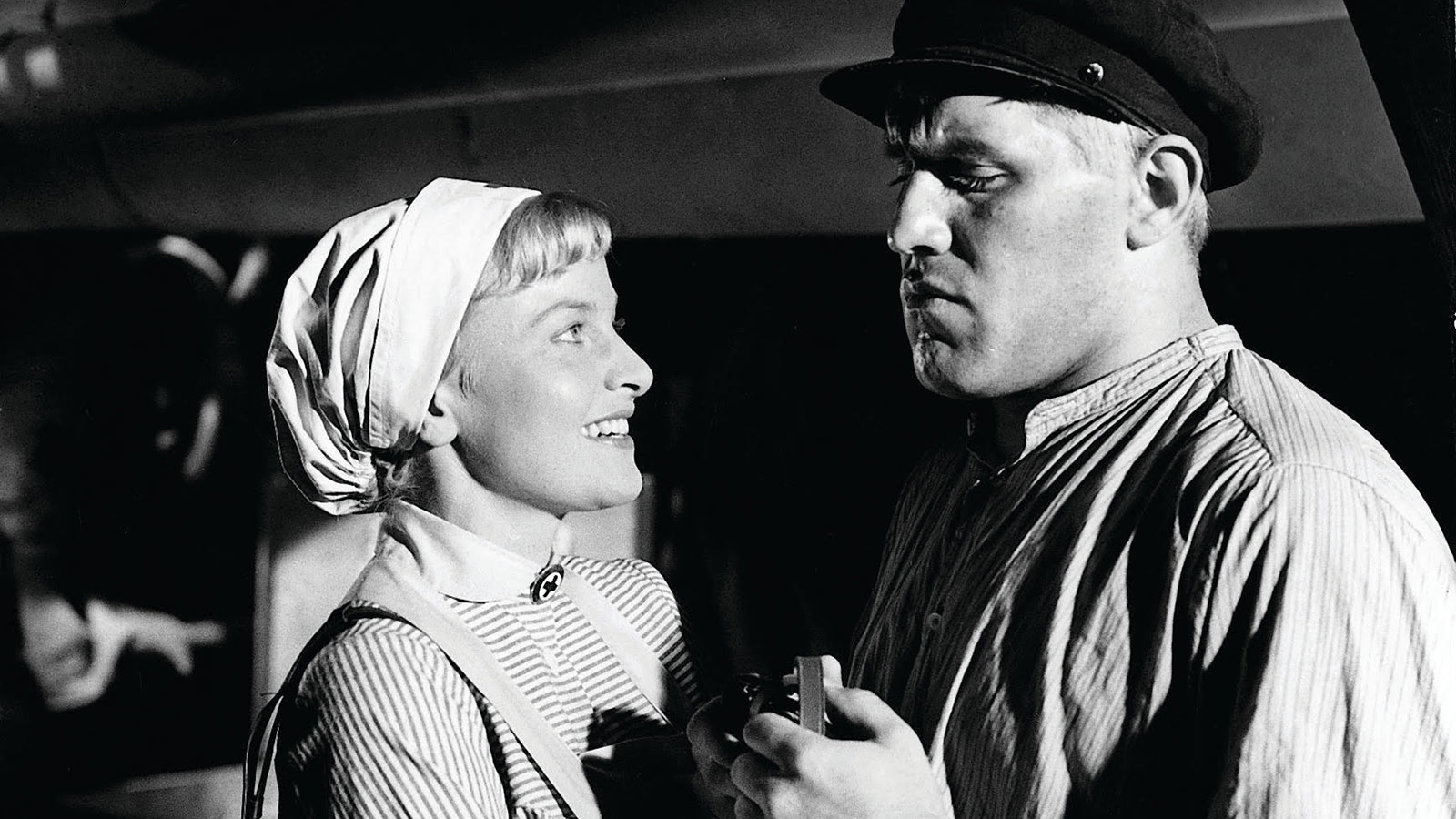 February 20, 2020
The hunt for a serial killer in Nazi Germany runs afoul of the Reich when the culprit doesn't fit their desired profile. Late classic by a noir master!
CLOSING NIGHT FILM
Join us for a special pre-show performance beginning at 5:15 PM from jazz band Dmitri Matheny Group, who will be playing 1950s noir music with an international flavor.
Presented in partnership with Goethe Pop Up Seattle.

SIFF vouchers are not valid for this screening.
The murder of a Hamburg barmaid seems an open-and-shut case until a recently demobilized Nazi soldier, reassigned to the police force, suspects it's the work of a serial killer, still on the loose. His efforts to bring the murderer to justice run afoul of the Reich, which fears the culprit is Aryan—not the foreigner, gypsy or Jew it would prefer. Director Robert Siodmak, the greatest practitioner of Hollywood noir (Phantom Lady, The Killers, Criss Cross, et al), returned to Germany in the 1950s to finish his career; this was the most powerful film of those later years, a subtle yet scathing payback to the Nazis that chased him from his homeland. Based on the true story of murderer Bruno Lüdke, Siodmak creates a tense policier that's also a psychological drama exploring how some of those who did not flee the Reich struggled to maintain their integrity and morality in the face of overwhelming corruption and evil.
Original Language Title:

Nachts, wenn der Teufel kam

Director:

Robert Siodmak

Principal Cast:

Mario Adorf, Claus Holm, Hannes Messemer, Werner Peters

Country:

West Germany

Year:

1957

Running Time:

97 minutes

Producer:

Robert Siodmak

Screenplay:

Werner Jörg Lüddecke

Cinematographers:

Georg Krause

Language:

German

Has Subtitles:

Yes

Format:

35mm