The Scarlet Hour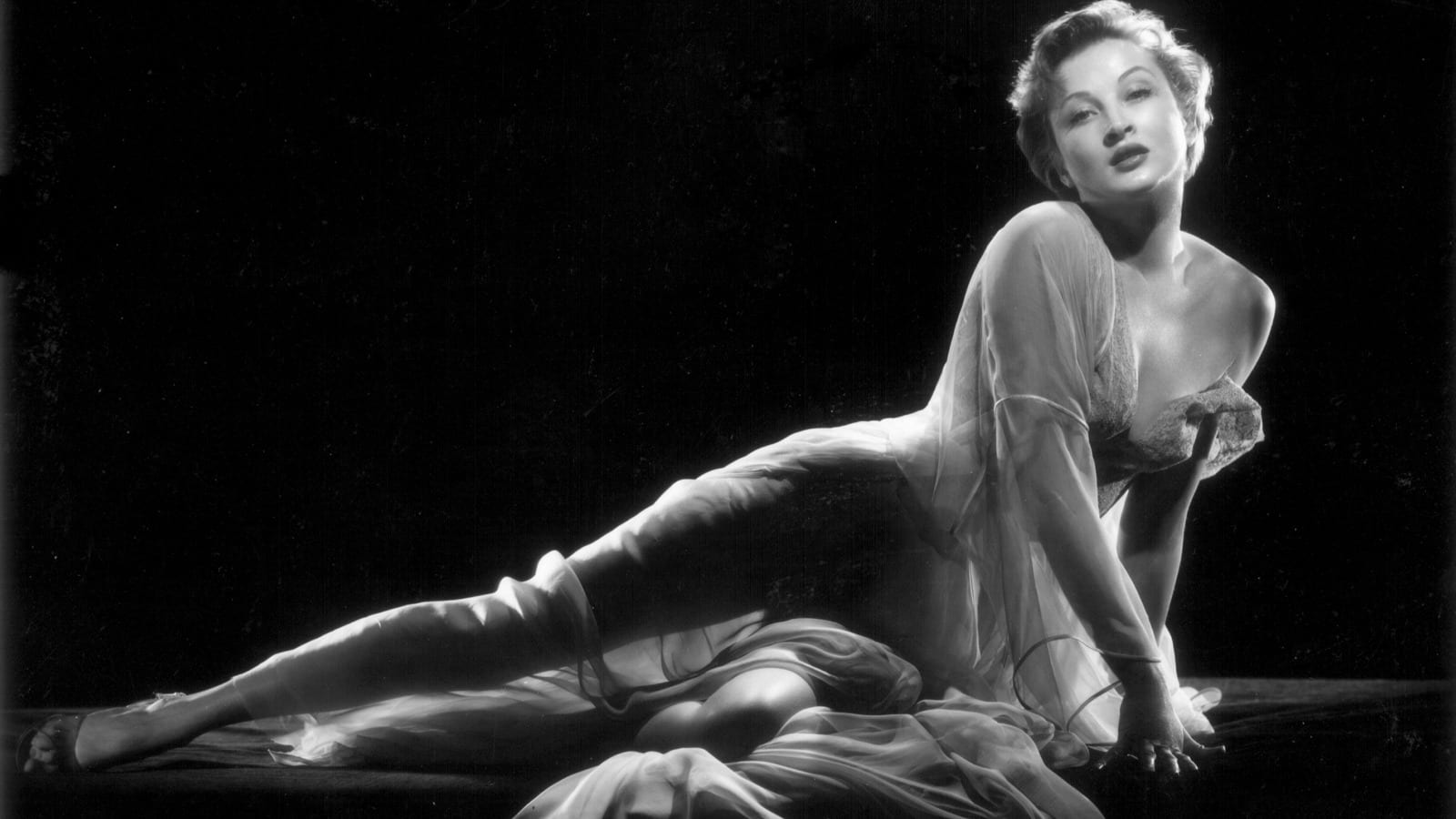 February 18, 2019
A married seductress and her lover hatch a plan to steal jewelry from some thieves so they can run away with each other.
Vouchers are not valid for this screening.
Nearing the end of his legendary directing career, Michael Curtiz (Noir City 2017's Mildred Pierce) produced and directed this intricately plotted thriller in which seductress Paulie Nevins (Carol Ohmart) and her lover (Tom Tryon), overhearing plans for a jewel robbery, hatch a scheme to deliver themselves from Paulie's possessive husband (James Gregory). Featuring "discoveries" Ohmart, Tryon, and Broadway star Elaine Stritch. Bonus: Nat King Cole singing "Never Let Me Go" in the Crystal Room of the Beverly Hills Hotel.
---
FOOD POP-UP
Saturday (2/16), Sunday (2/17), and Monday (2/18) only!
SIFF Cinema Egyptian Back Bar
Chef Joshua Henderson of Huxley Wallace Collective presents:
Hot Dog Sandwich ($5) - griddled hebrew national dog, butter toasted martins potato roll, ketchup and stone ground mustard
Spicy Chicken Sandwich ($8) - spiced fried chicken, martins potato roll, lemon mayo, iceberg lettuce
Frito Pie ($6) - juanita's tortilla chips topped with 3 bean chili, cheddar cheese, crema, minced onions
Director:

Michael Curtiz

Principal Cast:

Carol Omhart, Tom Tryon, Jody Lawrence, James Gregory, Elaine Stritch, E. G. Marshall

Country:

USA

Year:

1956

Running Time:

95 minutes

Producer:

Michael Curtiz

Screenplay:

Alford Van Ronkel, Frank Tashlin, John Meredyth Lucas

Cinematographers:

Lionel Lindon

Language:

English

Format:

35mm