The Turning Point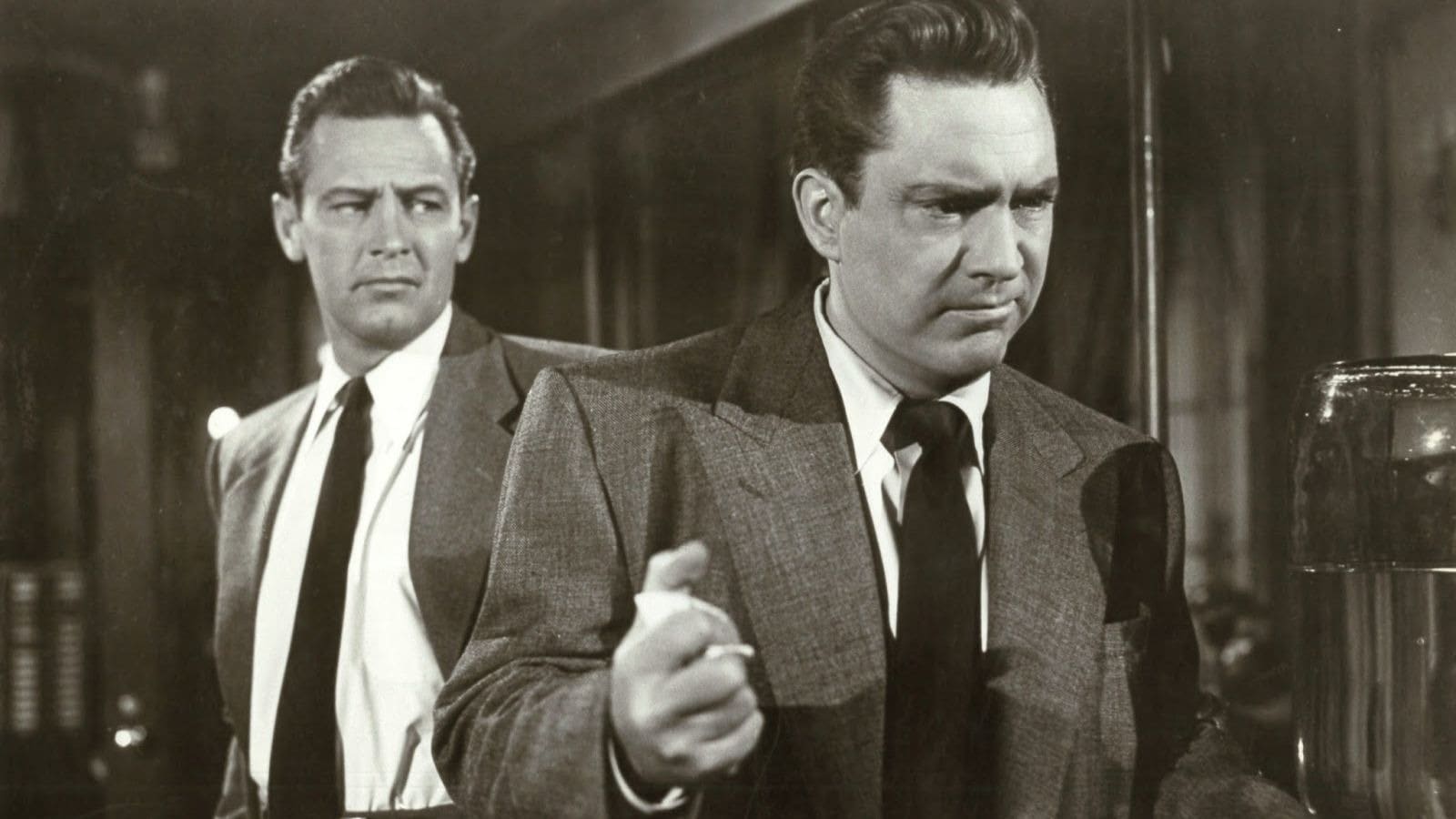 February 16, 2019
A crusading attorney returns to his hometown to root out a crime syndicate, but his efforts are compromised by corrupt city officials.
---
PRE-SHOW PERFORMANCE
6:00 PM - Dmitri Matheny Group
Join us at 6:00pm for a special pre-show performance from jazz band Dmitri Matheny Group, who will be playing 1950s movie themes and crime jazz.
Vouchers are not valid for this screening
Inspired by congressional hearings taking place at the time, Paramount produced this star-studded thriller about crusading attorney John Conroy (Edmond O'Brien), who returns to his hometown to root out corruption. Will his childhood pal Jerry McKibbon (William Holden), now a cynical reporter, be an ally or an adversary? And why does Conroy's father (Ed Begley), a veteran cop, not want to spearhead a criminal investigation? A rarity returned to circulation that, sadly, is timely once again. With a knockout finish that takes audiences completely by surprise.
---
FOOD POP-UP
Saturday (2/16), Sunday (2/17), and Monday (2/18) only!
SIFF Cinema Egyptian Back Bar
Chef Joshua Henderson of Huxley Wallace Collective presents:
Hot Dog Sandwich ($5) - griddled hebrew national dog, butter toasted martins potato roll, ketchup and stone ground mustard
Spicy Chicken Sandwich ($8) - spiced fried chicken, martins potato roll, lemon mayo, iceberg lettuce
Frito Pie ($6) - juanita's tortilla chips topped with 3 bean chili, cheddar cheese, crema, minced onions
Director:

William Dieterle

Principal Cast:

William Holden, Edmond O'Brien, Alexis Smith, Ed Begley, Tom Tully

Country:

USA

Year:

1952

Running Time:

85 minutes

Producer:

Irving Asher

Screenplay:

Warren Duff

Cinematographers:

Lionel Lindon

Language:

English