The Well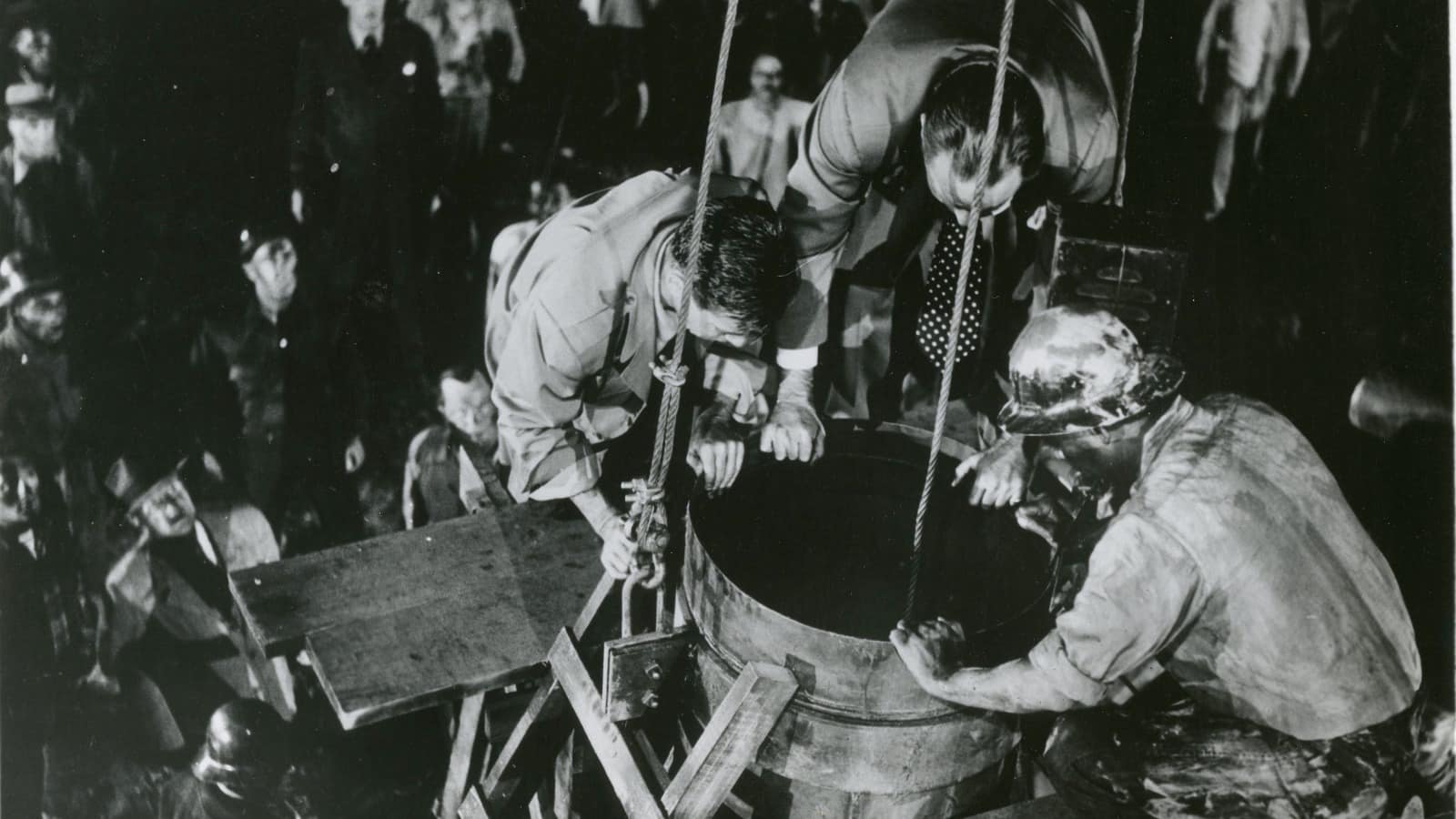 February 16, 2019
Shockwaves ripple through a small town when the disappearance of a young black girl leads the police to arrest a white transient.
Vouchers are not valid for this screening.
The disappearance of a young black girl triggers fearful unrest in a small, racially mixed American town. After police arrest a white transient with no alibi, tensions flare between black and white communities, threatening to erupt in a violent race riot. Shot on a miniscule budget in Northern California, this provocative film is a marvel of suspenseful filmmaking. Oscar® nominated for Best Screenplay and Best Editing, with stunning work in the final reel by DP Ernest Laszlo, this is a rarity that is still terrifying and timely.
---
FOOD POP-UP
Saturday (2/16), Sunday (2/17), and Monday (2/18) only!
SIFF Cinema Egyptian Back Bar
Chef Joshua Henderson of Huxley Wallace Collective presents:
Hot Dog Sandwich ($5) - griddled hebrew national dog, butter toasted martins potato roll, ketchup and stone ground mustard
Spicy Chicken Sandwich ($8) - spiced fried chicken, martins potato roll, lemon mayo, iceberg lettuce
Frito Pie ($6) - juanita's tortilla chips topped with 3 bean chili, cheddar cheese, crema, minced onions
Director:

Russell Rouse

Principal Cast:

Gwendolyn Laster, Richard Rober, Maidie Norman, Harry Morgan, Barry Kelley

Country:

USA

Year:

1951

Running Time:

86 minutes

Producer:

Clarence Greene, Leo C. Popkin

Screenplay:

Russell Rouse, Clarence Greene

Cinematographers:

Ernest Laszlo

Language:

English