Inventing Tomorrow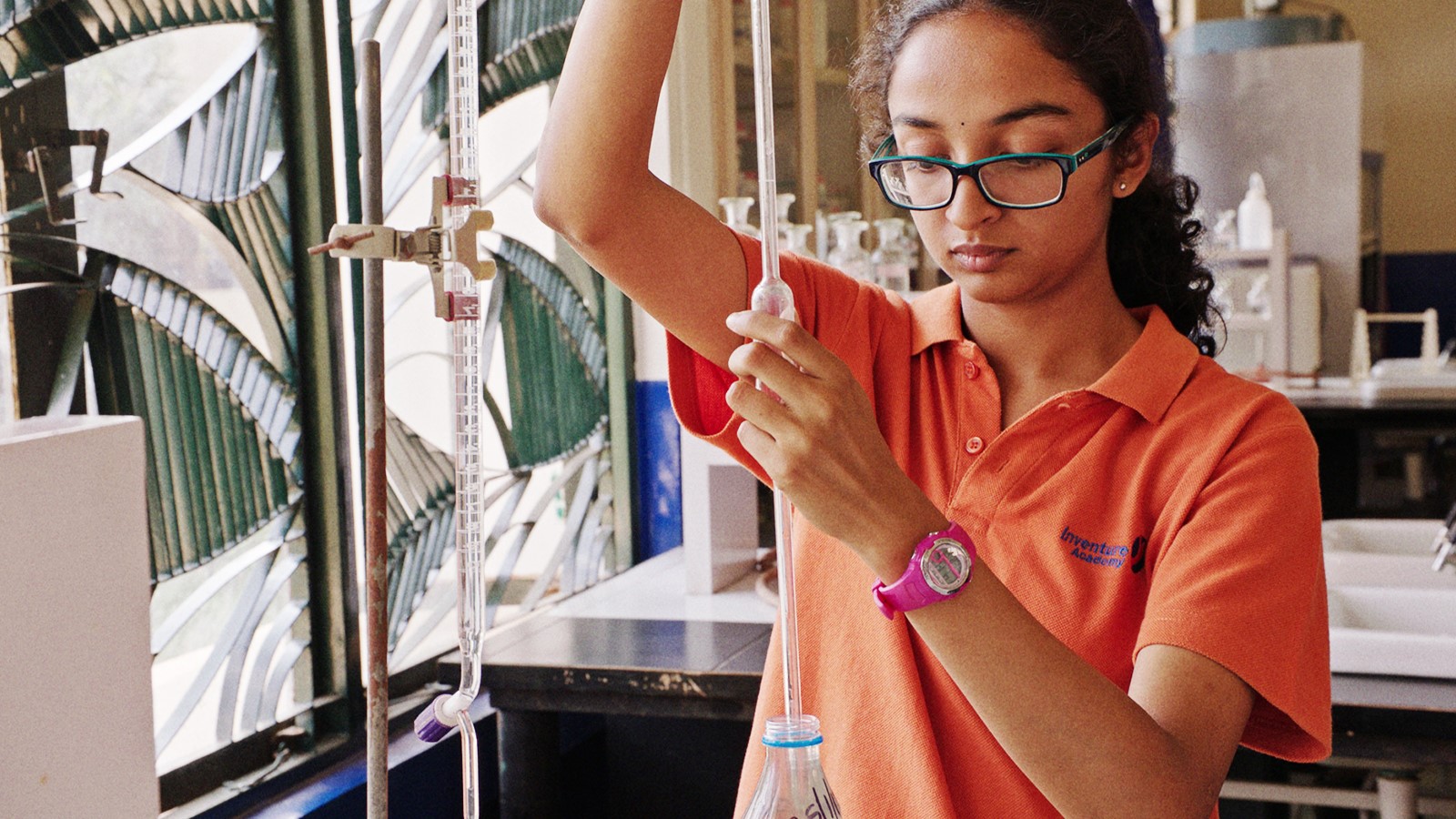 June 16, 2018
Meet the passionate teen innovators from around the globe who dedicate their blood, sweat, and Bunsen burners to craft cutting-edge solutions to the world's environmental threats and present their findings at the world's largest high school science competition, the Intel International Science and Engineering Fair.
SIFF 2018 (Documentary Grand Jury Prize)
Laura Nix's uplifting science documentary is sure to elicit old memories of high school Bunsen burners and dissecting small organs. The story follows several budding teenage scientists from around the globe as they put forth their inventions at the Intel International Science and Engineering Fair (ISEF) in Los Angeles. With climate change deniers holding key White House positions and EPA rollbacks falling one after another, Inventing Tomorrow delivers raw hope for science to regain its foothold in American and global discourse. The inventions are as diverse as the young scientists themselves: Three boys from Monterrey, Mexico develop a photocatalytic paint that kills two major air pollutants and releases nutrients for plants and soil when it rains; Sahithi Pingali's hails from Bangalore, India once known as the city of "1,000 Lakes," only now there are just 93 and her project aims to monitor water quality and empower locals to share the data. (Bangalore is presumed dead if nothing is done over the next 25 years.)
Director Biography
Laura Nix is a documentary filmmaker and a 2017 Sundance Institute and Discover Impact Fellow. During her MFA studies at the University of California, San Diego, she began working with the anti-corporate activist duo The Yes Men, eventually as director for The Yes Men Are Revolting (2014). Her works have been broadcast on HBO, the History Channel, Planet Green, CBC, and the New York Times Op-Docs, among other places.
Director:

Laura Nix

Principal Cast:

Jared Goodwin, Sahithi Pingali, Shofi Latifa Nuha Anfaresi, Fernando Miguel Sanchez Villalobos, Jesus Alfonso Martinez Aranda

Country:

USA

Year:

2018

Running Time:

105 minutes

Producer:

Diane Becker, Melanie Miller, Laura Nix

Cinematographers:

Martina Radwan

Editors:

Helen Kearns

Music:

Laura Karpman

Website:

Official Film Website

Filmography:

The Yes Men Are Revolting (2014); The Light in Her Eyes (2011); The Politics of Fur (2002)

Language:

English, Indonesian, Spanish